Check Out The Astonishing Weight Loss Of Jenna Jameson!
Published Tue May 07 2019 By Chester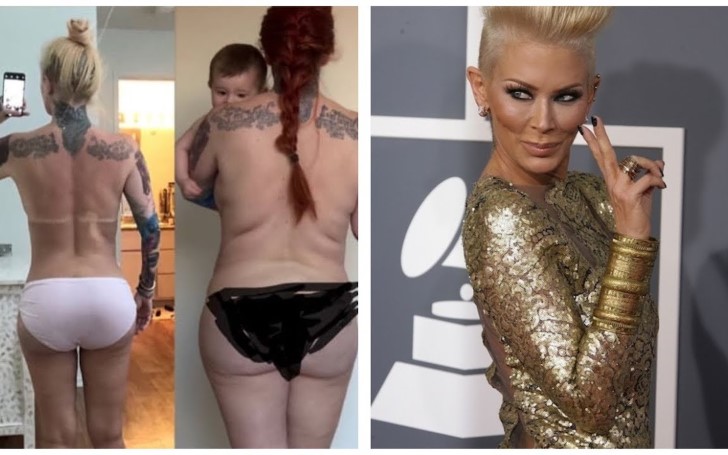 The staggering weight loss of glamorous model Jenna Jameson is undoubtedly influencing.
Back in 2018, Jenna Jameson was all obsessed orienting a weight loss and maintaining her overweight body, but now after successfully setting the goal, she's now planning to gain some weights again!
The former adult industry star shares that she is currently setting up a healthy diet plan to add an extra 5 lbs for not feeling quietly satisfied with her lower weight.
You may like: 10 Ways to Burn Your Fat and Lose Weight Fast
Jenna, 45, shares "I've finally gotten the hang of health. I have found my perfect weight," as we learn from her Instagram on April 24.
Zombie Strippers star shares that she found her 'perfect weight' comparing previous 120 to the desired 125lbs.
Check out: Top 10 Beauty Products Used on Red Carpet This Season
The webcam model highlights her new changes as she signifies, "this feels like my body is running optimally. You can see in these pics most of the change is in my waist... I still have nice muscle in my legs".
"Your body runs beautifully while in ketosis, but if you want to maintain or even add weight, it's absolutely easy just by adjusting your caloric intake. While in weight loss mode, the caloric deficit is paramount!"
The mother of three moreover shares her beauty and fitness tips upon her thousand of Instagram fans and followers as previously Jenna was overweighted which lead her to intense weight loss to 80lbs.
Jameson shares, "starving myself... I thought that was pretty at the time but had no clue. I'm now a healthy size 4 and can keep up with my kids. Hallelujah! So remember these #beforeandafter pictures aren't just to show the aesthetics of being slim, they show hard work and attention to my inside health."
Recommended: A New Study Claims Exercise Makes You Happier Than Money
So guys what do you think about Jenna's major body transformation? Well, it's definitely appreciable as her hard work has paid off and her fitness tips can be a factor of motivation to many.
-->