Jenna Jameson's Incredible 80lb Weight Loss As She Celebrates 1 Year On Keto Diet
Published Fri May 03 2019 By Jessica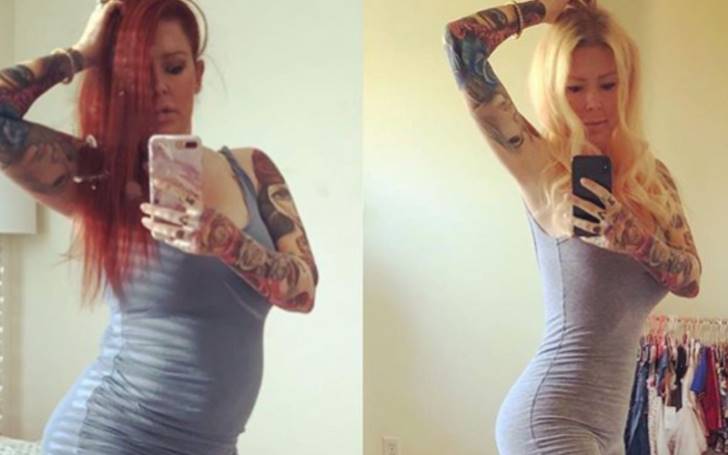 Jenna Jameson shows the results of her one-year keto diet on social media.
What a weight loss body transformation by Jenna Jameson.
It's been one year since Jameson started her keto diet and the result she showed off on social media is extremely impressive and motivating.
The former adult star and entrepreneur took to Instagram to flaunt her body by sharing a side by side before and after picture to show off how far she has come since she followed keto diets.
Unbelievably, the keto diet helped her lose 80 pounds, according to the celebrity.
Recommended: Quentin Tarantino's 'Once Upon A Time in Hollywood' Will Have Its World Premiere And Compete At The Cannes Film Festival
In celebration of her milestone accomplishment, the 45 years old mother said: "Today I celebrate 1 year of being #keto 🥩 I have absolutely never felt better! Combining #sobriety, the keto lifestyle and intermittent fasting is the perfect trifecta for me when it comes to a healthy sustainable fitness journey." in the caption section.
A before and after body transformation picture of Jenna Jameson.
SOURCE: Jenna Jameson Instagram
She further added to express her gratitude to those who helped her on the incredible weight loss journey. "Thanks everyone for supporting me and joining me in my quest for ultimate health!!! Love you!" said Jenna.
The first picture shows Jenna in her heaviest form in a casual grey shirt and blue jeans whilst carrying her daughter, Batel Bitton.
Her long red hair is put in a low ponytail as she rocks a pink hat to accompany her outfit.
Whereas the second picture is a recently taken one where Jameson flaunts her new blonde hair under a black hat. She is wearing a white tee and blue jeans, whilst she takes a mirror selfie to show off her lean curves and tummy.
Also see: More Than Just A Cartoon - Bojack Horseman Has Brought Mental Health Into The Mainstream
To be honest, Jenna looks amazing in both pictures though.
Fans of the star looked pretty much impressed too as they showered the comment section with tons of positive comments.
One of her fans wrote: "That's inspiring... I'm only a week into keto.. very impressed indeed!"
Whilst another said: "We love you, Jenna! You are so awesome to let us jump on your keto bandwagon and live the life with you❤️"
A third person wrote: "You are Rockin it girl. Thanks for sharing with us"
Likewise, another one commented with a question asking: "How much exercise are you doing? I am loving Keto and thanks for being so inspiring to us that still have to lose 100 lbs"
The mother of three has always been outspoken about her weight loss journey and struggles to her fans.
Just last month, Jenna revealed to her fans saying: "I've finally gotten the hang of health. I have found my perfect weight. I had dropped down to 120 and I felt a little off."
She added: "So I added back calories but stayed #keto and I'm back up to 125. This feels like my body is running optimally. You can see in these pics most of the change is in my waist... I still have nice muscle in my legs."
"The point to this post is how the #ketodiet is easily manipulated to serve you!" concluded Jenna.
Don't miss: Lucy Liu Speaks Out For More Diversity at Hollywood Walk of Fame
Congrats, girl.
-->