Anthony Smith Net Worth - The Complete Breakdown of MMA Fighter's Wealth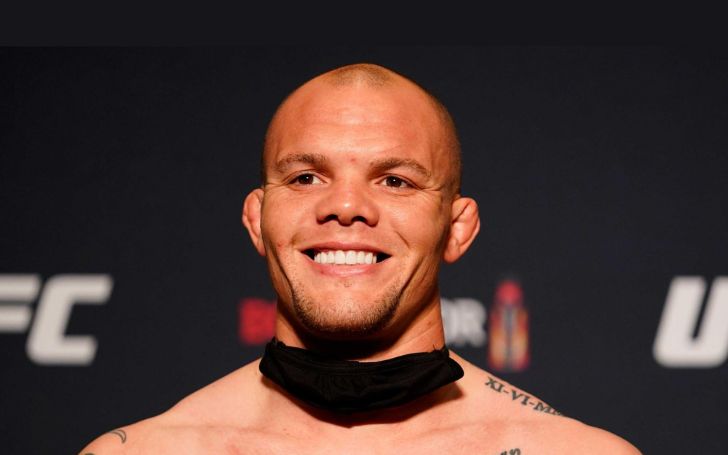 Anthony Smith is a rising American mixed martial artist who's been professionally fighting since the year 2008. Currently, we can see him competing in the Ultimate Fighting Championship Light Heavyweight division. One of the most recent fights of the fighter was with Glover Teixeira, which ended up in a brutal yet remarkable loses UFC has seen. Even though it was a loss, we could see Smith going down with a tough fight.
Besides UFC, Anthony's also competed in Strikeforce, Bellator, and many more. All these championships increased the threshold of Anthony's previous net worth giving him the reward he deserves. It's just what we are going to be looking today, the current net worth hike of Lionheart Anthony Smith.
A glimpse of Anthony Smith's Career
Raised by a single mother and his grandfather, Anthony was born in Corpus Christi, Texas. He worked as a concrete finisher before moving to make a remarkable career in MMA since 2008. Smith started by fighting for local promotions in the Midwestern United States against UFC veteran Jesse Forbes, Jake Hecht, and WEC veterans Eric Schambari, Logan Clark.
Anthony Smith is currently ranked #4 in the UFC light heavyweight rankings.
Photo Source: BJ Penn
However, his plight began from debuting with the 'Strikeforce' on July 22, 2011. He replaced an injured Louis Taylor in the 'Strikeforce Challengers: Bowling vs. Voelker III' and won in the second round with a smash hit KO. After engaging in a couple of fights, he again debuted in the UFC on 2013, moving on to Bellator MMA.
You May Also See: Becky Lynch Reveals She is Expecting, Who is WWE Superstar's Husband? Find Out About Her Married Life
After training for a while, the buff guy made it back to UFC in 2016, replacing injured Trevor Smith. Then he moved on to light heavyweight division and claimed in some of the commendable matches of his career. In that time, he won the game with former champion Mauricio Rua also earning Performance of the Night award.
Anthony Smith's Brief Career Earnings
It's been 12 years since the UFC fighter's been a part of the boxing world. Since then, he's worked on multiple matches that sometimes rose his fame and also sometimes defamed him. Some of his wins payout from the win matches are (Strikeforce Challengers: Voelker vs. Bowling III,) $5000, Strikeforce: Marquardt vs. Saffiedine, $10,000.
Recent UFC fight between Anthony Smith and Glover Teixeira.
Photo Source: MMA Fighting
One the significant rise in the salary of Smith was through his UFC fights where he earned $25,000 through UFC Fight Night: Cowboy vs. Oliveira, $84,000 through Tournament of Champions Finale, $380,000 through UFC 235.
Net Worth of Anthony Smith
Through the salaried state of Smith mentioned above, it's given that he's at a comfortable place right now. He came to become one of the successful fighters, which is why he's successfully maintained a net worth of $5 million as of 2020.
Anthony Smith is a father to three little girls, whose identities are kept private.
Photo Source: Talk Sport
The fighter shares his income with his wife and three children, whose identities are kept under the wraps. The current revenue of Anthony is expected to rise by manifolds if we look at his current condition.
Also See: Haley Joel Osment Net Worth "Find Out How Rich the 'Forrest Gump' Actor is"
Follow Glamour Fame for more of these reads!
-->