Arbonne Weight Loss - Does Arbonne Really Help Support Your Weight Management Goals?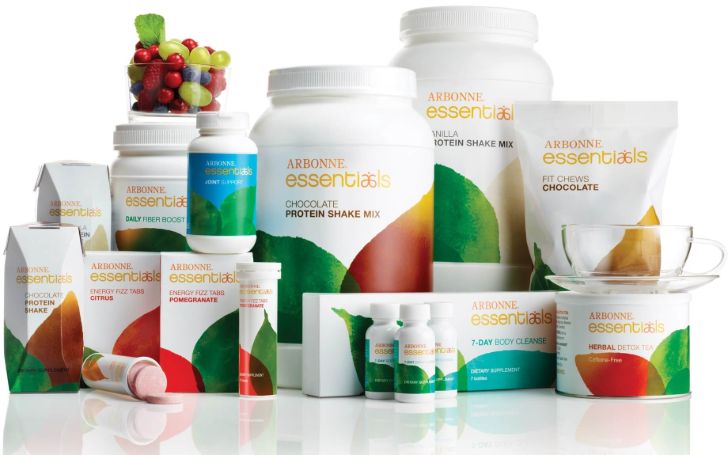 In the present context, there seem to be too many weight loss programs in the market, from ads to recommendations. There are plenty of organic and natural procedures, workout regimes, cutting food intake, and other ways like surgeries, treatment, and weight loss programs and what can be a better judge of that than the internet itself.
So, today we gloss over the much-popularised weight loss program offered by a company called Arbonne. The company is an online platform that sells a variety of 'claimed organic' products regarding skincare, makeup, nutrition, and many more since 1975.
Given the company's popularity and its claims of scientifically researched products, there are lots of complaints from the customers. Here we reveal the Arbonne weight loss package and see if it really works, as said by experts.
What Does The Arbonne Weight Loss Program offer?
Arbonne basically offers an eating plan to help lose weight through supplement intake in the daily diet. It primarily focuses on detoxifying the body, with products like 'Herbal Colon Cleanse,' 'Thermobooster.' For weight loss, they suggest using, 'Arbonne Essentials Protein Shake Meal Replacement,' 'Herbal Tea' and many more products.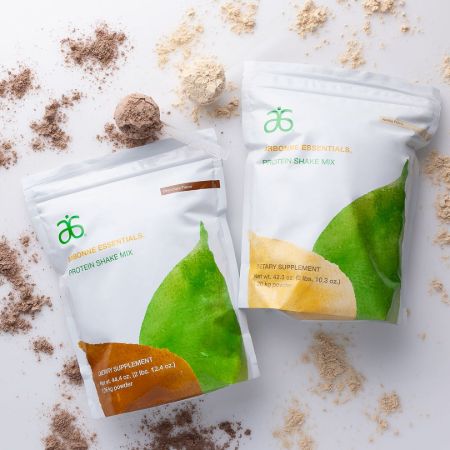 Arbonne's protein shake mix.
Photo Source: Arbonne
Main products like the 'Protein Shake Meal Replacement' are supposed to replace your meals with the protein shake that eventually leads to weight loss. The shakes are full of nutrition with like 230 calories,including fiber, fat, vegan pea protein, vitamins, and not to mention they taste pretty good as they come in different flavors. These shakes are jam-packed with nutrients that make you feel full, and you can easily skip meals with this program.
Does the Arbonne Program Work?
If a 230 calorie protein shake is all you eat, then you're bound to shed some weight. The program assures a decrease in body fat mass if you follow the routine, and the users of this product felt the same way in about a month of using the product.
Watch: How to make a Protein Shake - Arbonne SHAKE
What the product does is, it absorbs a large amount of water in the body, making you feel full. That inevitably leads to lesser intake of food. One of our anonymous user said that she was never hungry during the protein intake, so she forced herself to eat at times. This seems to be good, but is it healthy?
The Ingredient Glitch
Finally, coming to the most talked topic. There seems to rise a ton of opinions and disagreement regarding the ingredients in the Arbonne products. Dieticians and the knowledgeable audience were quick to point this one out in Arbonne.
Arbonne is initially an international multi-level marketing company that sells vegan skincare, cosmetics, and nutrition.
Photo Source: Slideshare
One of the ingredients in the Full control diet is called 'Glucomannan,' which is used to curb one's diet, making you feel full. This does help in weight loss, but it's banned in countries like Australia. The reason being Glucomannan should be taken with at least 8 oz of water, or else it causes blockage in the GI tract.
You May Also Like: Learn The Beauty Secrets Of Supermodel Irina Shayk
Another one is that the seven days cleanse product contains ingredients listed under Proposition 65(which are a series of banned products as they are harmful if inhaled or consumed at a certain amount).
Is Arbonne Weight Loss Recommended?
You know how wise people say, let things work out naturally. Well, in this case, it couldn't be said any better. This saying works on the natural body cleansing program. Our body is not a gutter that needs to be drained and cleaned of clogs. We do not need any extra help to do so either. So, rather than using laxative like products, it's better we drink a plenty of water and stay clean and hydrated.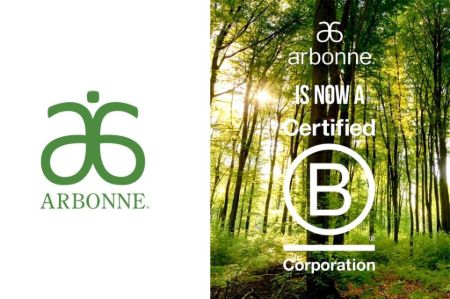 Arbonne is a certified B corporation.
Photo Source: Direct Selling News
Moving on to the weight loss program of the Arbonne. We'd say critics are there for a reason, and consulting them is never a bad option. Similarly, for this program, it can straight out be the worst thing you do to your body. Because simply put, only a protein shake intake for even a month deprives the body of so many nutrients that supplements can never suffice.
Also See: Hilary Duff Weight Loss - The Actress Lost 11 Pounds Using Macro Counting Diets
Even though you lose weight from the use of Arbonne, inside, you are doing no good to your body. So, no, we do not recommend the use of this procedure. It's always better to opt for the natural process and give the care our body needs. After all, no good ever came from shortcuts methods, and what good will a 30-day weight loss program do.
Hope you found the article helpful, if you need more be sure to checkout Glamour Fame.
-->