Hilary Duff Weight Loss - The Actress Lost 11 Pounds Using Macro Counting Diets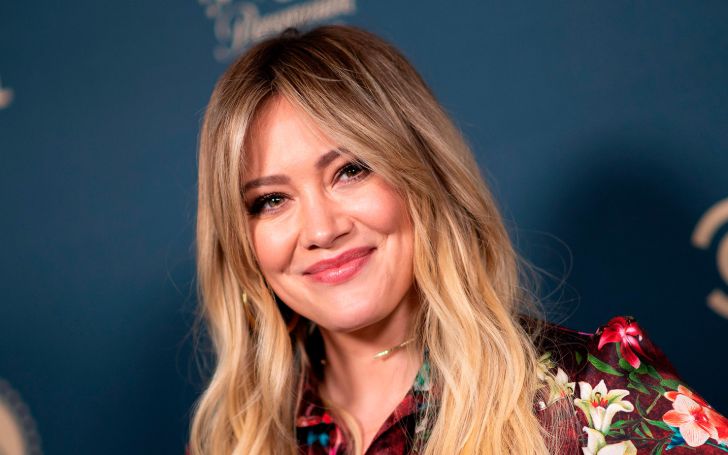 You might feel old when you learn that Hilary Duff from the show 'Lizzie McGuire' is 32 years old. Not only that, but our favorite show from the early 20s is also nearly two-decade-old.
Yup, that would be an epitome of the saying that things do move fast. Meanwhile, Hilary from the show is living the best of her life with being a mum to two kids, Banks Violet Bair and Luca Cruz Comrie, along with her business and whatnot.
The actress is the 'mom' goals, and if you look at her right now, you need to take a second guess if that's a 32-year-old woman or a 20-year-old girl. So, today we crack the code to Hilary Duff's stealthy weight loss secret.
Hilary Duff Weight Loss Journey: She Dropped 11 Pounds Without Cardio
We need a redefinition of the word 'impossible' after hearing the news of Duff shedding a massive 11 pounds without starving herself or any cardio. The actress made headlines with her fitness regime, which does interest women, particularly all over the world. Naturally, pounds shed without working out can be spelled out as magic, just not in the books of Hilary Duff.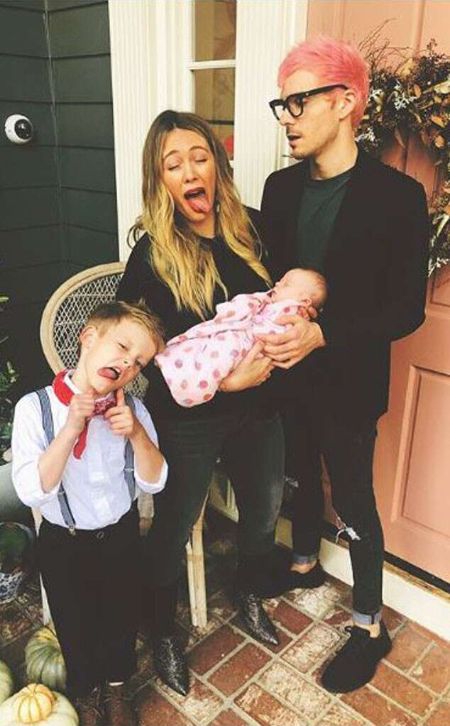 A complete family package, Hilary Duff with her two kids and husband Matthew Koma.
Photo Source: E Online
McGuire gained her weight from giving birth to her daughter, Banks. The post-pregnancy body is quite the task to get rid of. As for the actor turned businesswoman, her motivation was the shoot of an upcoming movie. Not wanting to feel deprived of eating her favorite food and still lose weight, the mama went for a new approach called Macro counting diet.
Hilary Duff's Macro Counting Diet For Weight Loss
Getting on the technical terms, macro is basically a shortened term for macronutrients that consists of major three nutrients like carbohydrate, fat, and protein. A basic guideline for a macro diet is 45 to 65% of the carbohydrate diet, 15 to 25% of protein diet, and 20 to 35% of fat intake.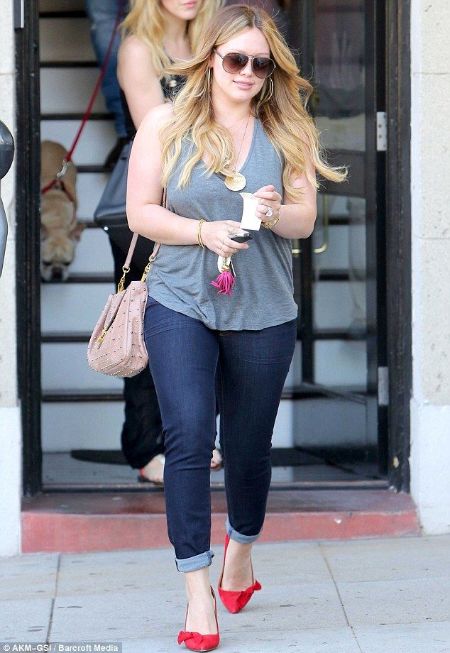 Hilary Duff went through Macro counting diet for her weight loss.
Photo Source: Independent
As for the Hilary, she expressed wanting freedom in the choice of food, and with macros diet, there's plenty of option to choose from things that one likes. The goal is to just eat in concentrated amounts rather than quitting your favorite food.
You May Also Like: Chris Martin Tattoos and Their Meaning
The actress dwelved in her restriction-free diet by enjoying her favorite food. She mentioned the main bonus as still getting to eat pizza, sandwiches, and burgers during the diet.
Hilary Duff Workout Routine With a Specialist
The former Disney star recommends indulging on any kind of physical activity to keep one's body in shape. Personally, she prefers swimming, running, and boxing at times. As for the gym, interval training is the best option for beginners. This method helps gyming with alternating periods of intensity in the workout.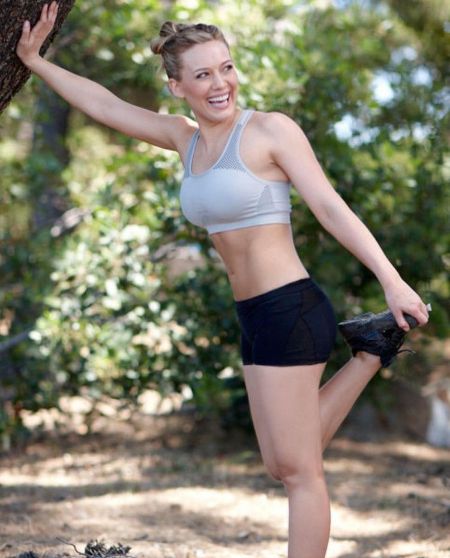 Duff follows a strict workout routine of keep herself fit.
Photo Source: Insider
The workouts can be done at home while primarily focusing on fat loss and increasing muscle mass to stabilize the body weight. Duff follows her strict workout routine that usually is of four to five times a week. Her training is a combination of weights training, pilates, and group fitness sessions like a dance class.
Also See: Barbara Corcoran Net Worth - How Rich is the American Businesswoman?
If you enjoyed the article be sure to check out Glamour Fame for more of these.
-->