What is Archie Renaux's Net Worth in 2021? Learn About His Wealth and Earnings Here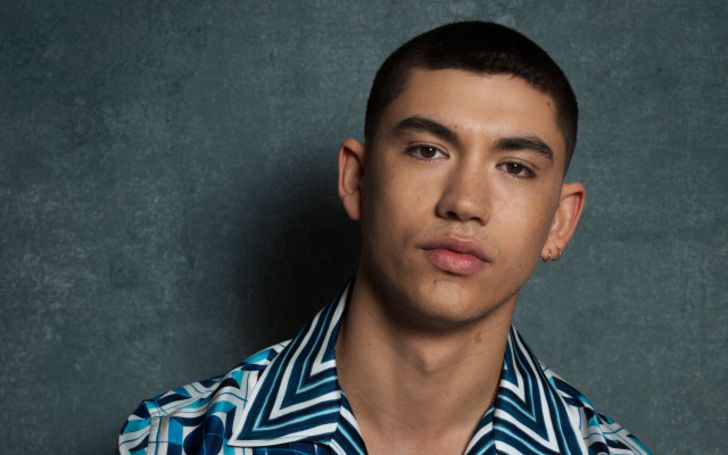 Learn all the net worth and earning details of the English actor and model Archie Renaux.
Many may not know much about Archie Renaux considering the fact that the 23-year-old has been in showbiz for a relatively short period of time. Regardless, he's made quite a stride as an actor in the industry lately, with roles in the Netflix series named 'Shadow and Bone' and BBC One miniseries 'Gold Digger.'
Besides his work in series, Renaux also has acted in movies such as 'Voyagers' and 'Morbius.' Despite being a relatively unknown actor in the sector, he's been one of the rising youngsters of 2021. Below, we take a look at his career and net worth to learn how far he's come so far.
What is Archie Renaux's Net Worth in 2021?
Archie Renaux is not a very famous actor, which is why very little information is available regarding his current financial status. Hence, his actual net worth is not known officially so far. But speculation by Pop Buzz puts his current worth at around $300,000. But as of June 2021, this might have risen up to an estimated $500,000.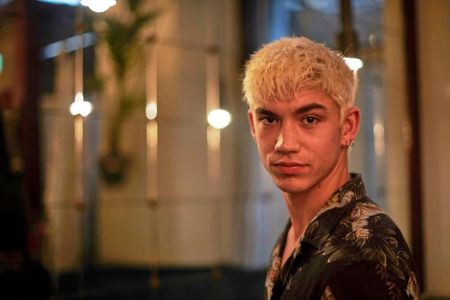 Archie Renaux's net worth as of June 2021 is $500,000.
Source: TV Overmind
Renaux's current fortune came from the accumulation of his earnings as an actor and a model. He began modeling before entering the entertainment industry. He used to do gigs such as Topman, Nasir Mazhar, Moss Bros, Gay Times Magazine, and Men's Fashion Week.
In 2017, he was cast for a guest role in the dystopian film 'Zero.' He made his television debut as a guest actor in the Amazon Prime series 'Hanna.' It was not 2018 until he landed his first major television role as the main character of Leo Day in the 2019 BBC One miniseries 'Gold Digger.'
Also See: What is Florian Munteanu's Net Worth? Learn All About His Earnings and Wealth Here
In 2021, Renaux appeared as Alex in the movie named 'Voyagers.' He is set to appear in the Marvel movie 'Morbius,' in which he plays the role of character Bobby.
Similarly, he is also a cast member of the 2021 Netflix series titled 'Shadow and Bone,' in which he is going to star as Malyen 'Mal' Oretsev. The show is an adaptation of the overlapping fantasy book series titled 'Shadow and Bone' and 'Six of Crows' by Leigh Bardugo.
A Little Bit About the Personal Life of Archie Renaux
Not much information is available about the early and personal life of actor Archie Renaux. He is a native of Tolworth in Kingston upon Thames. Not much is known about his parents either, except for the fact that his mother's side of the family is Anglo-Indian.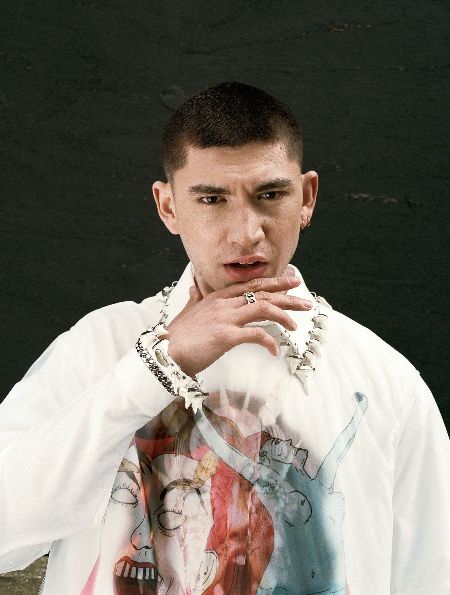 Archie Renaux is a native of Tolworth in Kingston upon Thames.
Source: Esquire
Renaux has two sisters and a brother. He attended Richard Challoner School. Afterward, he trained at a drama school in London named the Unseen. Before his career as an actor, he had to quit his 9-5 job.
Check Out: What is Simu Liu's Net Worth in 2021? Learn All the Details Here
Currently, Renaux is in a relationship with his girlfriend, Annie. The two share a daughter together, who was born in October 2020.
Stay tuned to Glamour Fame for more net worth-related content of your favorite celebrities.
-->