Ariana Grande Tells Fans to Get Vaccinated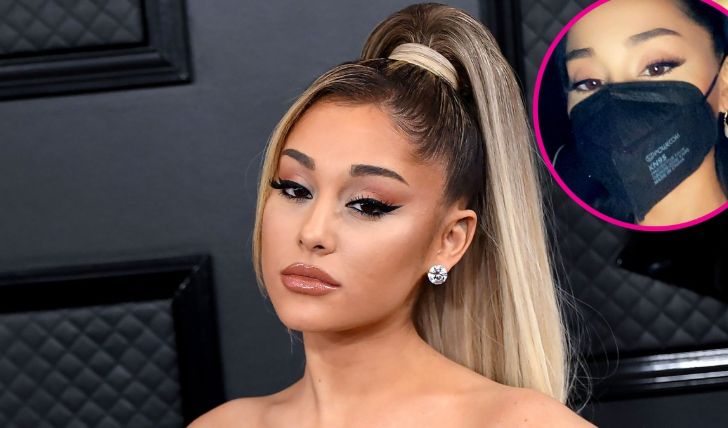 Ariana Grande Encourages Fans To Get Vaccinated: Listen to the Grammy-Winning Singer Already!
"Vaxxed n masked. This is your gentle reminder to please get your vaccines if you are eligible. This thing is not yet over!," wrote Ariana Grande, sharing a masked selfie on Instagram. The 28-year-old singer, in a lengthy note, promoted the Covid-19 vaccine, as the new Delta Variant sees a swift rise across the country.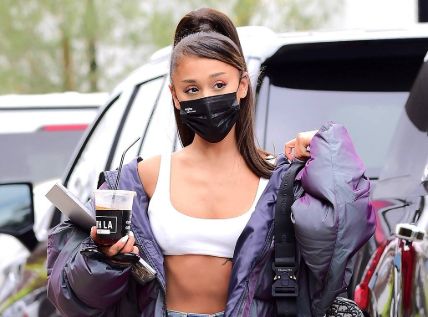 Grande asks fans to get vaccinated if eligible.
Photo Source: E Online
"This delta variant is very new and since data is changing all the time, I'll source some links for you to stay up to speed yourself but so far,, we do know that it spreads much more easily compared to various variants." states Grande. She further adds, "oh! if you have already gotten sick with covid, you should get vaccinated."
Check Out: Are the Duggar Family Planning Their Comeback?
Several stars took to her comments section, applauding her advocacy. Blake Lively, Josh Liu, and Jennifer Coolidge were a few of them. Ariana's encouraging post comes a day after announcing her alliance with Fortnite; The Dangerous Women singer revealed her Rift Tour concert on the Epic game Fortnite. Her virtual concert and lookalike skin-based sale is only a day away. Find the details here.
"This thing is not over yet," wrote the 28-year-old singer.
Photo Source: Bil1board
Since the pandemic's start in 2020, the novel virus has claimed recorded 610,000 in the U.S alone and has taken 4.25 million lives worldwide. 164 million people are estimated to be fully vaccinated, while half of the US population is still unvaccinated.
For more information and news on your favorite stars, stay connected to Glamour Fame.
-->