Ariel Winter Responds To Accusations Of Plastic Surgery!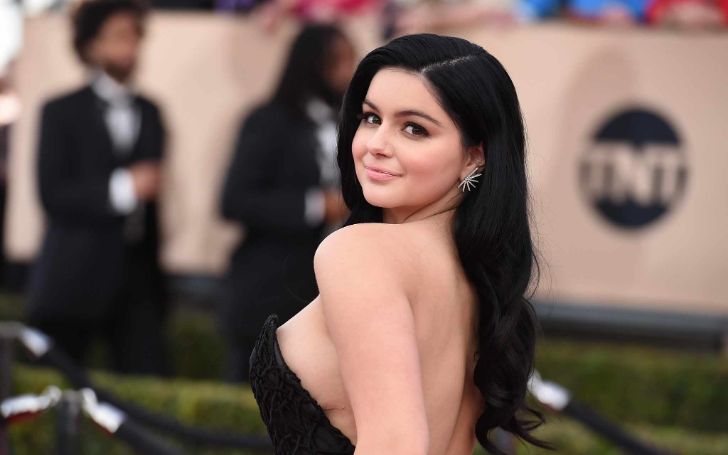 Ariel Winter slammed critics for accusing her of going under the knife, again!
Ariel Winter, the Modern Family's Alex Dunphy faced huge accusations of plastic surgery recently when someone tried to shame her by saying she shaved off her cheeks and chin.
So Winter posted a picture on her Instagram promoting the last episode of the 10th season of the Modern Family. In that picture, someone accused her of plastic surgery in the comment section and Ariel being Ariel, shuts him off rather immaculately!
View this post on Instagram

Our final episode of season 10 airs tonight!!! ❤️ While the episode is very funny, it's also a really beautiful episode that you mighttttt need tissues for. It's quite special ☺️ Tonight at 9|8c on @abcnetwork #ModernFamily

A post shared by ARIEL WINTER (@arielwinter) on May 8, 2019 at 2:41pm PDT
The comment was,
"Two breast reductions, that's obvious, cheek bone and chin shaving and lip fillers. Pretty obvious, she looks so different."
Basically, he implied she is full of plastic! but Winter has always been open about her surgeries. Ariel went through breast reduction surgery and was not shy to tell the world the reality. And when the 21-years-old actress felt the need to shut someone up, she gave him a fitting reply.
"I wasn't going to reply but I HAVE to ask...what the (expletive) is cheek bone and chin shaving???? You're also wrong about all of it by the way :) one breast reduction & I lost weight but you do you boo." replied Ariel to the hater
You go, girl!!! amazing reply to the haters, we hope he learned his lesson and will think twice before posting a "hate comment" to anyone.
Don't Miss This:Ariel Winter Shows Off Weight Loss On Date With her Boyfriend Levi Meaden In Skintight Black Pants
Just because she looked different doesn't mean she went through some surgeries. If she had, she would say it as she did with her breast reduction surgery.
View this post on Instagram

🧜🏻‍♀️ part of yourrrrrr worrrrrld 🧜🏻‍♀️

A post shared by ARIEL WINTER (@arielwinter) on May 3, 2019 at 9:38pm PDT
Ariel Winter has a huge 4 Million following on Instagram and things like these can happen on social media because not all followers are fans, some are there just to make you feel bad about yourself and can get worse if not stopped.
-->