Ashley Benson Weight Loss Diet - Everything You Need to Know!
Published Thu Dec 19 2019 By Sea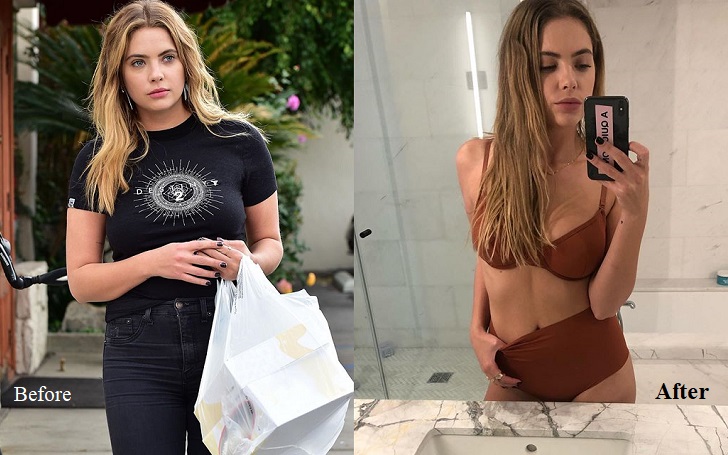 Ashley Benson has had quite an ordeal regarding her weight in her 'Pretty Little Liars' days. She was told she was fat to be a pretty little liar half a decade ago before the show saw its final season.
Nonetheless, the show would've been incomplete without her. The fans did ask her to lose weight. The actress learned to embrace her body over the years while also managing to make an attempt at keeping herself in shape for her own self-esteem.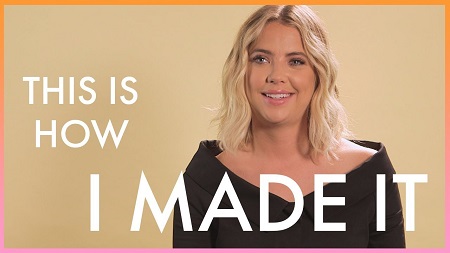 Ashley Benson did lose some pounds in recent years.
Source: Cosmopolitan
The gym is not typically the first choice of place for her exercise routines as she clarified she wouldn't date a guy who is super in shape. "If there's a guy who's super in shape, out the door!" Hot guys don't seem to have a chance with this star. Besides, she hates dating.
Ashley Benson Cried for 30 Minutes After She Was Told She Was Too Fat for a Role
In an interview with Ocean Drive in January 2016, Benson revealed that she was recently rejected a role because of her weight. The comments from the other side were difficult for her to handle at the time, and she said she cried for about 30 minutes because of it.
I was just told I was too fat for a part. I'm a size 2! I cried for 30 minutes, but then you have to let it roll off your shoulders or it could cause a serious eating disorder.
Yes. She did come back stronger as she believes the main thing she learned from the event is that it will make you stronger if you don't let the comments eat you up. You don't have to lose weight and attempt a zero figure to please someone else.
Once the crying was done, she was over it and feeling stronger already.
Source: Giphy
"A lot of people in this industry hear they need to lose weight more times than they should. It does make you stronger, though," she continued. "Because if you let that affect you, you can't be in this industry — you'd go crazy."
Benson's Body-Confidence Strategy — "Spanx All the Way"
There were a lot of important things to take out of Benson's interview for the cover story of Health Magazine's March 2016 Issue. Regarding her body that is (and also dating). She shared what workout routine she follows and how good she feels without having to lose any significant weight.
How Her Mornings Went
As is often the case with actors, she absolutely needs coffee to start the day and work. She begins by playing with her two dogs while sipping in coffee. And off to her workout routines.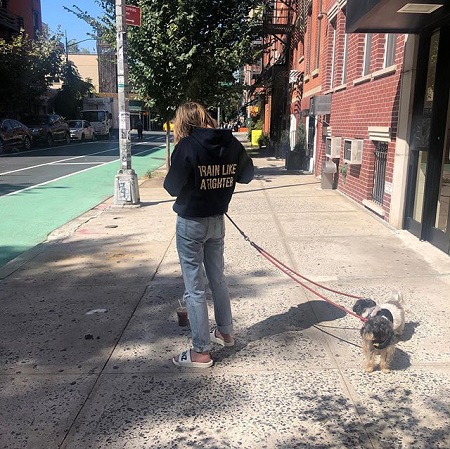 The two dogs also help in weight loss.
Source: Ashley Benson, Instagram
Pilates help a person stretch your body while assisting in weight loss and toning up your body. She does Pilates three days a week for an hour. It's no wonder she looked so toned up in her cover photoshoot for the magazine.
The 'Ratter' star also attempts to box or do SoulCycle two or three times a week.
Squats Give Her the Biggest Results
While opposing to train at the gym, she's confessed she does go to the gym once in a while. On discussing her greatest influencing workout exercise, she prefers to do squats. But it is just for the legs.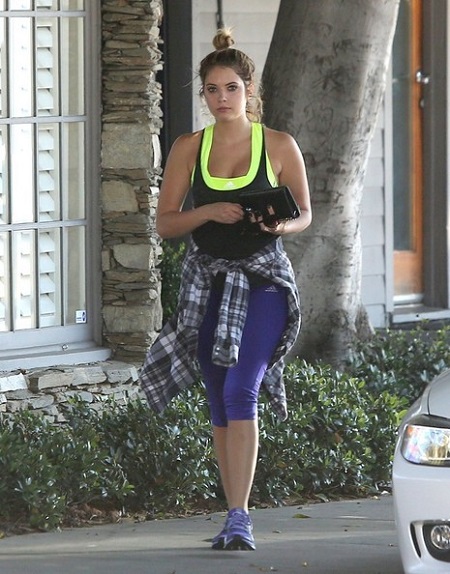 She hates gym, but it doesn't stop her from going in once in a while.
Source: FameFlynet Pictures
"Not for my butt but for my legs. We usually do circuit training, so I'll do 25 squats, then I'll run back and forth, and then I'll do lunges to the other side of the gym both ways, run, then squats."
Besides those, she also heavily does kickboxing to keep her lower body in shape. On the side, she does the Bar Method too.
Despite Being Pressured to Be Skinny for Acting, She Didn't Want to Lose Weight
While criticisms may have come he way several times in the past regarding her body size, she says she's not intimidated to lose weight at all. In fact, she is pretty confident when it comes to accepting her body.
Spanx is her strategy for her body-confidence when going out for any kind of event. But she also stressed that her main strategy was still left to be figured out.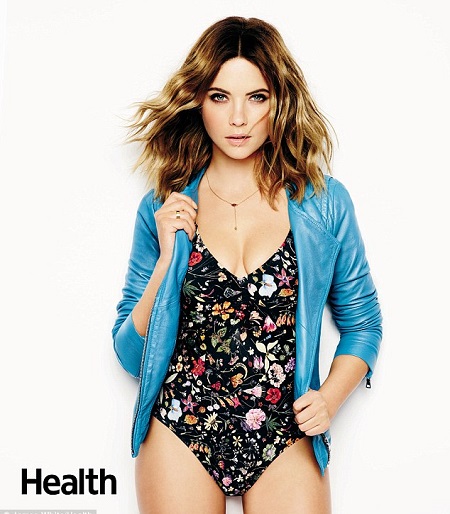 She was happy with how she looked.
Source: James White, Health
When being told she is too fat, she just questions, "Wait, what? Do you want a skeleton?" to herself. Despite it all, she feels good about how she is, and she doesn't want to change herself in any way. "I don't want to lose 20 pounds, because I don't need to."
She Eats a Healthy Diet but Never Leaves Out Donuts
The 30-year-old (she celebrated her big-30 yesterday, December 18) is not the greatest cook in the world as she admitted she is bad at cooking. But she did attempt creating a Thanksgiving extravaganza in 2016.
Check Out: Melissa McCarthy's Diet to Lose 120 Pounds in Two Different Phases
Benson doesn't usually cook by herself, but she always eats healthy. There are exceptions, of course. First is the cheeseburgers which are her biggest weakness. "I love cheeseburgers, tacos, pizza, pasta—all the things that are kind of bad for you," she told Delish in 2016. She also shared her diet for the day.
○ Breakfast: A hard-boiled egg with iced coffee and a splash of half and half
○ Lunch: Salad (or a cheeseburger)
○ Dinner: Fish ("If I'm trying to be healthy," she says. "Otherwise, probably a cheeseburger.")
Before 2016, She Didn't Eat a Donut Only Three Days for the Last Seven Years
Another thing she eats outside the healthy zone is donuts. It's something she never leaves out of her daily food item-list. The donut comes in front of her every morning or at mid-day break. The best variety for her is the chocolate kind with frostings.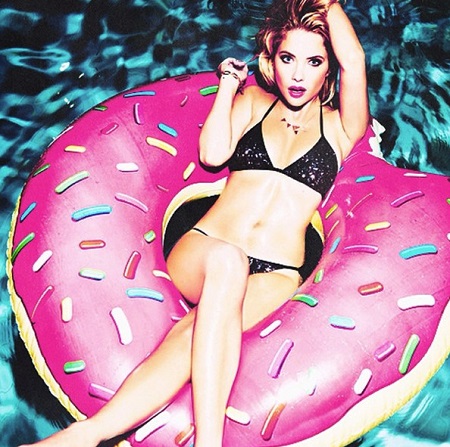 Donut doesn't seem to be out of her daily diet.
Source: Ashley Benson, Instagram
In the same interview with Delish, Benson confessed she is so hooked on donuts that she didn't have a donut only thrice in seven years prior to the interview. But considering her figure right now, she seems to have left the tradition.
She Admires Gwyneth Paltrow for Healthy Living and Would Swap Bodies with Jenna Dewan-Tatum, If She Could
Going back to the interview with Health, she was also asked who idolized for healthy-living. Gwyneth Paltrow's cookbooks are the fuel to her confidence.
She may want to swap bodies with Jenna Dewan, but she's good how she is.
Source: James White, Health
The 'Hanna Marin' actress also admires Jenna Dewan-Tatum and finds her to be really cute. If she could swap bodies with a celebrity, Jenna would be the one she chooses. But it is just a dream, of course.
Benson and Her Co-Stars on the 'Pretty Little Liars' Season 1 Poster Were Photoshopped
Here's another thing the actress is upset about. Because she is so accepting of her unfiltered image, she was not at all happy when the poster for Season 1 on 'Pretty Little Liars' came out in 2010, she shared in November 2017.
Little photoshopping was not a problem for her. She was particularly upset because it was overly photoshopped — not for the looks, but for the body structure. The cast lead seemed like they went through a complex weight loss journey right before the show. Maybe that's why she was told so many times she was not thin enough for the role.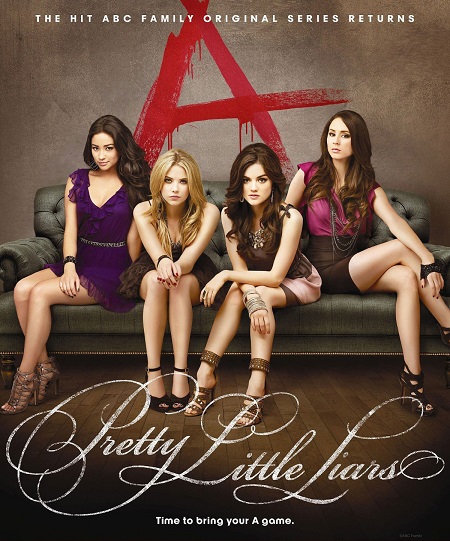 The poster upset Benson quite a lot.
Source: Pretty Little Liars, ABC
Benson hated it though. "Even for magazine covers, they'll photoshop out a mole, make your boobs bigger or your waist four sizes smaller, and you're like, 'That's not even me.' You never know how it's going to turn out because you have no control and you're not editing the photos, but it sucks when you're like, 'Wow. That's a completely different person.' "
Since then, she tells photographers and photo-editors to no photoshop her images anymore, except some touch-ups. On criticizing the 'Pretty Little Liars' posters, she was backed by several other celebrities.
Now Ashley Has Toned Up Abs to Flaunt - She How She Looks Right Now
Despite not having the intention to go through a weight loss phase, she did lose a lot of weight in recent years. It was clear when she shared photos of her in a bikini, in which she looked completely different from the one that was photographed for the Health cover.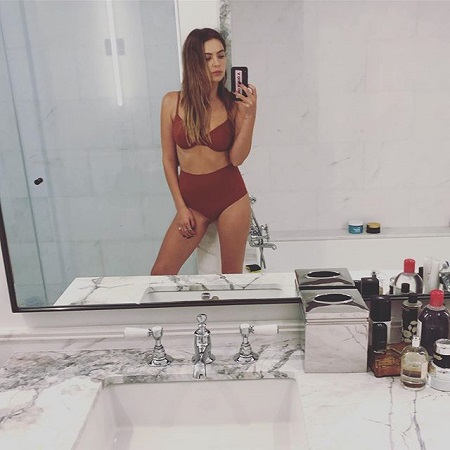 Fans really loved her body transformation.
Source: Ashley Benson, Instagram
In the October post on Instagram, fans got to see how slimmed down she was after an unnoticeable weight loss journey. She showed it again in another photo showing off her top, wearing only a black bra.
You gotta admit, she did thin out over the years without having to show anyone. It would not have been noticeable if one didn't see the change from 2016 directly to 2019.
Stay tuned and connected to GlamourFame for more Entertainment content. There are more weight loss stories being told.
-->