Ashley Greene Is Expecting Her First Baby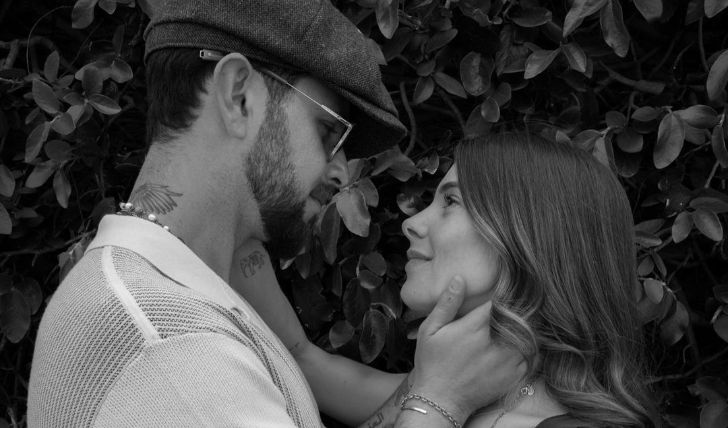 'Twilight' star Ashley Greene is pregnant with her first child. Complete story here!
Twilight fame Ashley Greene and her husband Paul Khoury are "over the moon" to welcome their firstborn. Greene, 35, shared a picture of her and Paul, holding a sonogram of their upcoming baby, while looking at each other with the deep gaze, and wrote, "I love you more than I've ever loved anything, and somehow my heart just keeps expanding to love you EVEN more. I cannot wait to watch you share your light, love, and passion with our baby."
Fellow stars took to Green's comment section and congratulated the pair. Abigail Cowen writes, "congratulation," followed by a heart emoji. Kate Bosworth comments, "Ahhh, so excited for you," and Eiza Gonzalez had the best reaction. The Mexican actress commented, "I was screaming yesterday; I'm so happy for you guys, love you, girl."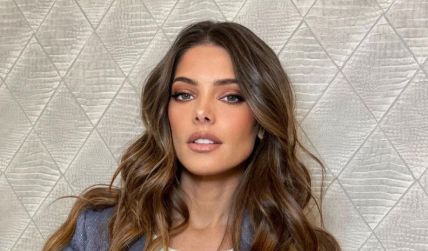 Greene and Paul have been married for almost four years.
Photo Source: Instagram
The happy news for the married couple comes almost four years after they tied the knots on July 6, 2018, in San Jose, California. Khoury, 33, a TV personality, proposed to Greene in a romantic getaway to New Zealand, in December 2016, after three years of dating. "We really wanted to be able to look back and have enjoyed this process," Greene, at the time, said about her long engagement.
Don't Miss: Shanna Moakler Says She Is Not Pregnant: 'Received a False Pregnancy Test.'
She added, "A lot of people, I think, rushed a wedding, and they don't enjoy their engagement stage, and I think that's something that I was excited about." In an interview in February 2020, Ashley had also talked about the prospect of having kids. "We're not having kids in the near-near future, "we're the Twilight star had said, adding, "but before we have children, I just want to kind of get certain things set and implement certain things into our lifestyle."
Greene talked about being ready for kids in an interview earlier this year.
Source: Access
A source close to the couple revealed, "The couple is over the moon with excitement about expecting their first child together." Greene, who rose to fame playing Alice Cullen in The Twilight Saga films, and her Australian-Lebanese husband shared their plans of expanding the family earlier this year. "My husband and I are both like; it's going to happen. And trust me, we're at the point where both of our parents are hinting, and they're like, 'Okay, we're ready. You guys have been married a couple of years now," the Twilight Effect podcast host explained.
Stay connected to glamour fame for more.
-->