Shanna Moakler Says She Is Not Pregnant: 'Received a False Pregnancy Test'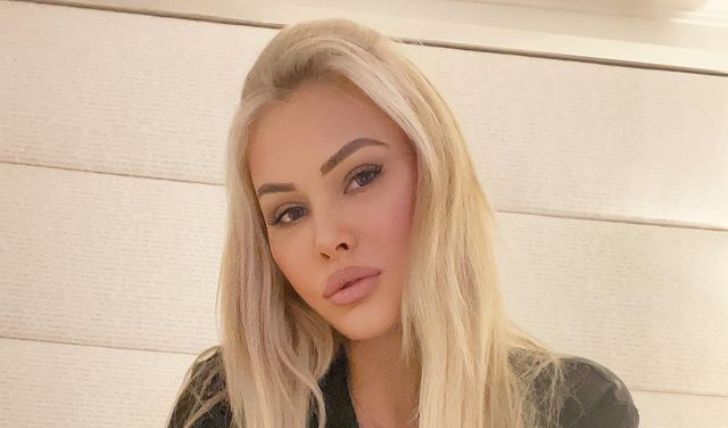 Shanna Moakler clarifies she is not pregnant: Complete story here!
Model/actress Shanna Moakler is not expecting another child. Moakler announced her pregnancy after her now ex-boyfriend Matthew Rondeau was arrested on domestic violence charge earlier this month. "I took a pregnancy test, and it's positive," Shanna had shared. "I am not pregnant. I received a false positive test due to the fact that I had taken a hormone called HCG to help me lose weight for Big Brother," Moakler recently said in a statement to People.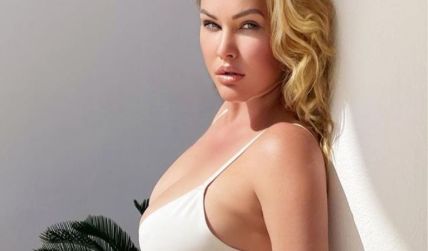 Moakler says she had taken HCG hormone, which resulted in the false positive.
Photo Source: Instagram
For those unaware, HCG-human chorionic gonadotropin or often called the pregnancy hormone, is a hormone produced by the placenta. A certain level of HCG is prescribed for women with fertility issues and is also used in some products marketed for weight loss. Moakler says while her pregnancy result has come out negative this time, he is not ruling out more kids in the near future. "Children in the future are not out of the question for me," says the 46 years old, who shares two kids with her ex-husband Travis Barker, currently engaged to Kourtney Kardashian.
Don't Miss: Colton Underwood shares Engagement Photoshoot with Fiance Jordan C. Brown.
Moakler's false-positive test had come just days after Moakler's boyfriend, Rondeau, who she had been dating on and off since 2020, was arrested after he reportedly grabbed the reality star by her hair and left visible injuries on her. Moakler claims she hasn't spoken to her ex-beau since the incident and added, "It's very difficult because it's like, I just lost the man I thought I was going to spend my life with." Rondeau has since been released from jail, the aftermath of which he has claimed to be innocent.
Moakler broke her fourth pregnancy news after Rondeau's arrest earlier this month.
Source: Entertainment Tonight
"Today was one of the most heartbreaking days of my life," Rondeau wrote on his Instagram story. "To my family, friends, I want you to know I love you so much. You know I'd never lay a hand on another woman. My mother is my angel and my best friend. She raised my right," the model concluded. Before dating Rondeau, the former Miss USA was married to rapper Barker.
Moakler married the Blink-182 drummer in October 2004, and the pair were married till August 2006. The ex-spouses share Landon Barker, 18, and Alabama Barker, 16. The Big Brother star also shares daughter Atiana Cecilia De La Hoya with boxer Oscar De La Hoya, who she was briefly engaged to from 1998 to 2000.
Stay connected to glamour fame for more.
-->