Does Shanna Moakler Have a Daughter with Oscar De La Hoya? How Many Kids Does the Model Have?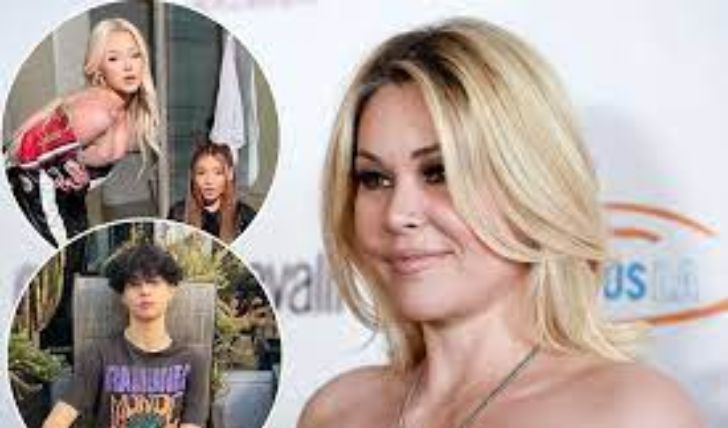 Inside Shanna Moakler's Surly Relationship with Her Kids: The Actress is a Mother of Three Children!
Shanna Moakler is making it too obvious; the model/ actress seemingly hasn't moved on from her split with ex-husband Travis Barker. As the whole Kardashian clan, their fans, and even Moakler's kids celebrates the engagement of Travis Barker and Kourtney Kardashian, Moakler has made her bitter feelings clear on Instagram.
Shanna Lynn Moakler was born on March 28, 1975, in Providence, Rhode Island. After being crowned Miss New York USA in 1995, Moakler competed in a couple more pageants. She ventured into modeling at 15, and at 21, she was already in her acting career. Moakler'sMoakler's credits include Pacific Blue, Punk'd, Love Stinks, and Critical Mass.
Moakler Shares One Kid with Oscar De La Hoya!
Moakler's turbulent relationship with her and Barker's kids is so publicized that her bond with her first daughter is hardly talked about. Shanna birthed her first child, Atiana De La Hoya, with her ex-fiancee Oscar De La Hoya. Atiana's parents broke up when she was a year old after Oscar allegedly cheated on Shanna.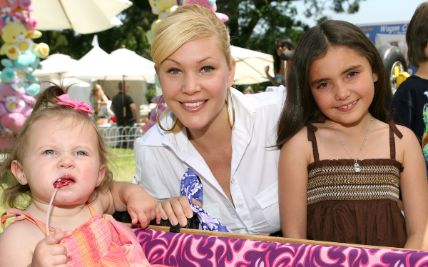 Moakler's oldest, Atiana, is a model and an artist.
Photo Source: Best Life
The star child has followed in her mother's footsteps and is a model currently. She was even featured on Meet the Barker, where Atiana was shown sharing a close bond with her stepdad, Barker. Atiana also sells custom-painted bags for a living.
Don't Miss: David Boreanaz's Kids: Learn About His Family Life Here.
Her custom pieces are sought by her stepdad, Machine Gun Kelly, Yungblud, and other admirers. Unlike her step-siblings, who've inclined more towards Barker after his messy split with Shanna, Atiana says she is equally close with her three parents. "I'm a really independent person. All my parents are so supportive of anything I do," said Atiana.
Moakler's Feud with her Two Children!
The former Miss USA's feud with her children has reached an all-time high, as she deleted all the recent pictures of her two children, who celebrated their father, Travis Barker's engagement with Kourtney Kardashian. Moakler was married to Blink-182's drummer from 2006 to 2008. They have two kids together, son Landon and daughter Alabama.
Shanna's kids called her a bad parent.
Source: US Weekly
But before you call out Shanna for being a bad mom, the conflict was created by her children. As per sources, Moakler wasn't critical of Travis and Kourtney's relationship at first. The actress even said that she was happy her kids were getting along with the new couple. But the story took a nasty turn when Shanna's children began criticizing her publicly for being a bad parent.
Recommended: Does 'Money Heist' Star Itziar Ituño Have a Child? Learn About Her Family Life and Early Life Details Here.
Landon wrote on his Instagram that Moakler could do better as a mom, and soon Alabama too began to call out her mother. "My mom has never completely been in my life. Can you guys stop painting her out to be an amazing mom?" she wrote on her Instagram. The brother-sister duo cut off ties with their mother earlier this year. Shanna, too, confirmed that she wasn't on talking terms with them.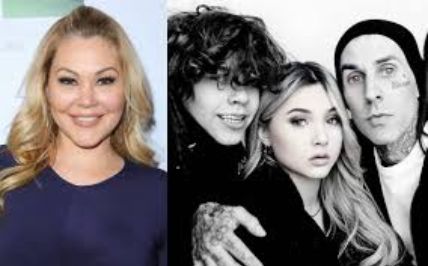 Moakler says she isn't on talking terms with her two kids. Photo Source: Ace Showbiz
"There's still some distance," Shanna said. "I'm just trying to give everybody some space so we can heal and come back together again," the mother of three explained. Moakler believes Kardashian is the reason her relationship with kids is strained. Guess we will find the truth soon. As per sources, both Landon and Alabama will appear on a show focusing on the Kardashian family.
For more information and news on your favorite stars, stay connected to Glamour Fame.
-->