Shanna Moakler Shares Pregnancy News After Ex's Arrest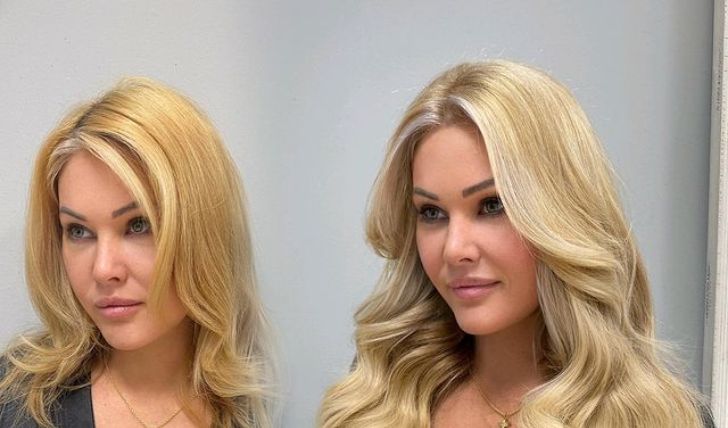 Shanna Moakler is pregnant with her fourth child: Exclusive story here!
Shanna Moakler, 46, reveals she is pregnant with her fourth child. "I took a pregnancy test, and it is positive," shared Moakler, who shares two children with her ex-husband Travis Barker and her eldest daughter with her ex-fiancé, boxer Oscar De La Hoya. Moakler's pregnancy announcement comes days after her now ex-boyfriend, Matthew Rondeau, was arrested for domestic violence.
Rondeau, 28, who has been in an on-and-off relationship with Moakler since 2020, was arrested at 7:40 a.m. in the Los Angeles area, and his bail was set at $50,000. Rondeau allegedly physically assaulted Moakler, who he suspected was cheating on him. Before the said domestic violence, Rondeau had posted a video looking enraged and accusing the former playmate of cheating.
Shanna shares two kids with Travis Barker and one with Oscar De La Hoya.
Photo Source: Instagram
"You know what she f—ing did last night? She comes here, and she f—ing goes to our neighbor's house with a f—ing wife and f—ing kids and f—ing sleeps here," Rondeau says in the aggressive video. He further makes derogatory remarks about Moakler, who later showed visible injuries. "I wanted to let everybody know that I'm okay and thank you for your love and support," Moakler said in a statement, adding, "I'm surrounded by my family and friends."
Don't Miss: Former Miss Grand Ukraine takes up Arms to Protect her Homeland.
Rondeau was released from custody not long after, after which he denied, not blatantly, raising his hands on Moakler. "today was one of the most heartbreaking days of my life," Matthew said in a statement. Addressing his family, he adds, "I just want you to know I love you so so much. You know I'd never lay a hand on another woman. My mother is my angel and my best friend. She raised me right."
Shanna's now-ex boyfriend, Rondeau, was arrested on charges of domestic violence.
Source: US Weekly
Moakler, on the other hand, is standing by her narrative and has expressed disappointment over the situation. "I just lost the man that I thought I was going to spend the rest of my life with and my best friend," said the soon-to-be mother of four. Before Matthew, Shanna was in a relationship with biker Bryan Sollim.
Stay connected to glamour fame for more.
-->