Former Miss Grand Ukraine takes up Arms to Protect her Homeland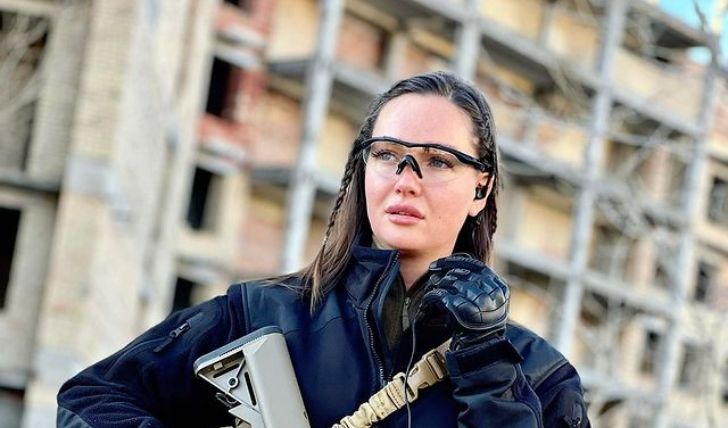 Former Ukrainian beauty joins the fight against Russian invaders: Complete story here!
The name is Anastasia Lenna, Ukraine's 2015 representative in the Miss Grand International beauty contest, who recently had the internet hailing her after she took up ammunition to defend her country against Russia. "Everyone who crosses the Ukrainian border with the intent to invade will be killed," wrote the former beauty queen on a post of herself sporting a full-fledged military look.
Russia's President, Vladimir Putin, on February 24, announced an unprompted war on the sovereign state of Ukraine, propelling over 800,000 Ukrainians to flee their homeland, while many stayed back and took upon streets with armaments, distributed by the Ukrainian government, to fight back and reassert their freedom as Russia's troops continue the war for the full-scale invasion of Ukraine.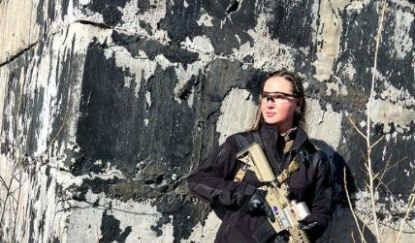 Lenna swaps her tiara with a firearm.
Photo Source: Instagram
In another post, Lenna, 31, shared a picture of Ukraine's President, Volodymyr Zelensky, and labeled him "a true and strong leader. Zelinsky, former actor/comedian and now the 6th President of Ukraine, has been garnering massive ovation from the world after he refused to leave Kyiv and his people. A defiant Zelenskyy has come off as a leading force that could pull Ukraine out of this otherwise unwinnable war.
Don't Miss: Shailene Woodley Reunites With Aaron Rodgers After Breakup.
"According to the information we have, the enemy has marked me as target No. 1, my family as target No. 2. They want to destroy Ukraine politically by destroying the head of state," Zelensky said, addressing his people. Since the onset of the horrific attack, the former beauty queen and now a model and a public relations manager in Turkey has made a string of posts on Instagram, where she boasts over 305k followers, in solidarity with her country.
Anastasia joins thousands of Ukrainians in their fight against Russian invaders.
Source: South China Morning Post
Posting an uncredited war clip on her page, the model wrote, "I AM NOT A MILITARY, JUST A HUMAN. Due to current situation, I want to talk," Lenna adds, "I don't do any propaganda except showing that our woman of Ukraine - strong, confident and powerful. I appreciate all attention and support to my country, all people in Ukraine we fight every day against Russian aggression. Ukrainian people have no guilt. None of us have any guilt. We are on our lands. I speak to all people of the world! Stop war in Ukraine! No people should die."
Stay connected to glamour fame for more.
-->