Shailene Woodley Reunites With Aaron Rodgers After Breakup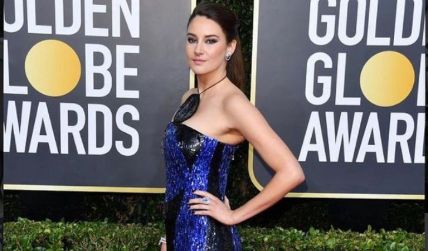 Are Shailene Woodley and Aaron Rodgers back together? The complete truth here!
Shailene Woodley and Aaron Rodgers might have reconciled their romance or at least a step closer to a possible reconciliation. After calling off their engagement earlier this month, Rodgers and Woodley were sported for the first time. Onlookers said the estranged fiances grabbed a quick breakfast at Erewhon Market in Los Angeles on Feb. 22.
"They came to the cafe for breakfast and just sat outside at a table together," said a source, another adds, "but they didn't hang out too long." Actress Woodley, 30, and NFL star Rodgers, 38, who started as friends, sparked dating rumors in July 2020 and confirmed their relationship in February 2021, the same month the duo got engaged. "There's no wedding planning happening. There's no rush," said the Big Little Lies actress when she was asked about their wedding plans.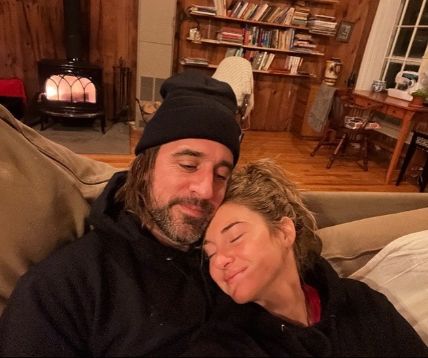 Sources revealed the couple came alone grabbed a quick breakfast.
Photo Source: Instagram
After a year of high profile and self-publicized relationship, Aaron and Woodley confirmed their split in February 2022. "Shailene has been super busy with work," an insider reported, adding, "Everything was so different during the lockdown, and they had been living in their bubble. Friends of Shailene don't know if Aaron is the best match for her."
Don't Miss: Katherine Ryan Shares her Sweet Kiss With her Partner Bobby Kootstra.
Shailene and Rodgers' reunion since their "amicable breakup" comes days after the NFL player posted a lengthy tribute for his ex-fiance on Instagram. "Thanks for always having my back, for the incredible kindness you show me and everyone you meet, and for showing me what unconditional love looks like; I love you and am grateful for you," Aaron's post read.
The reunion comes days after Rodgers wrote Woodley a lengthy tribute.
Source: Access
So much has happened since the couple's breakup hit the headlines; for instance, Rodgers also addressed his Covid vaccination scandal while giving a public apology to Woodley on Pat McAfee's SiriusXM Radio show. The NFL player had claimed to be vaccinated despite not getting immunized against the virus. "I am very sorry to those people, Shai, and my loved ones. I didn't realize the kind of shrapnel they'd be taking," Rodgers explained.
Stay connected to glamour fame for more.
-->