Ashton Kutcher And Mila Kunis Silence Divorce Rumors In A Hilarious Way!
Published Fri Jun 21 2019 By Travis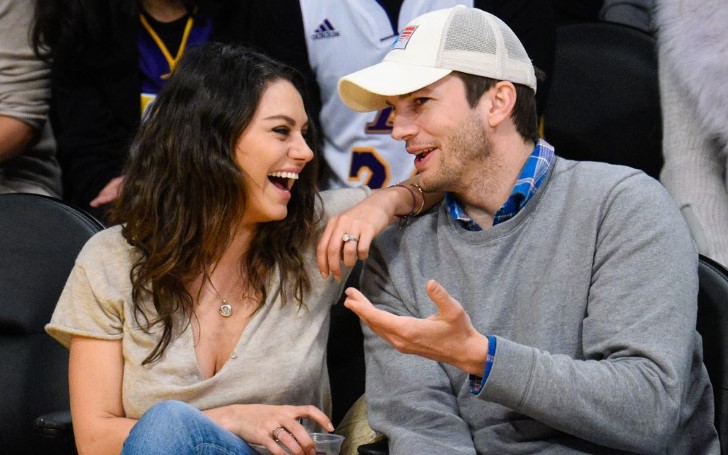 Mila Kunis and Aston Kutcher are getting divorced! No, not really.
Mila Kunis and Ashton Kutcher have been in the public eye for a very long time. Since his separation and divorce from Demi Moore, the two 70s Show star have been together.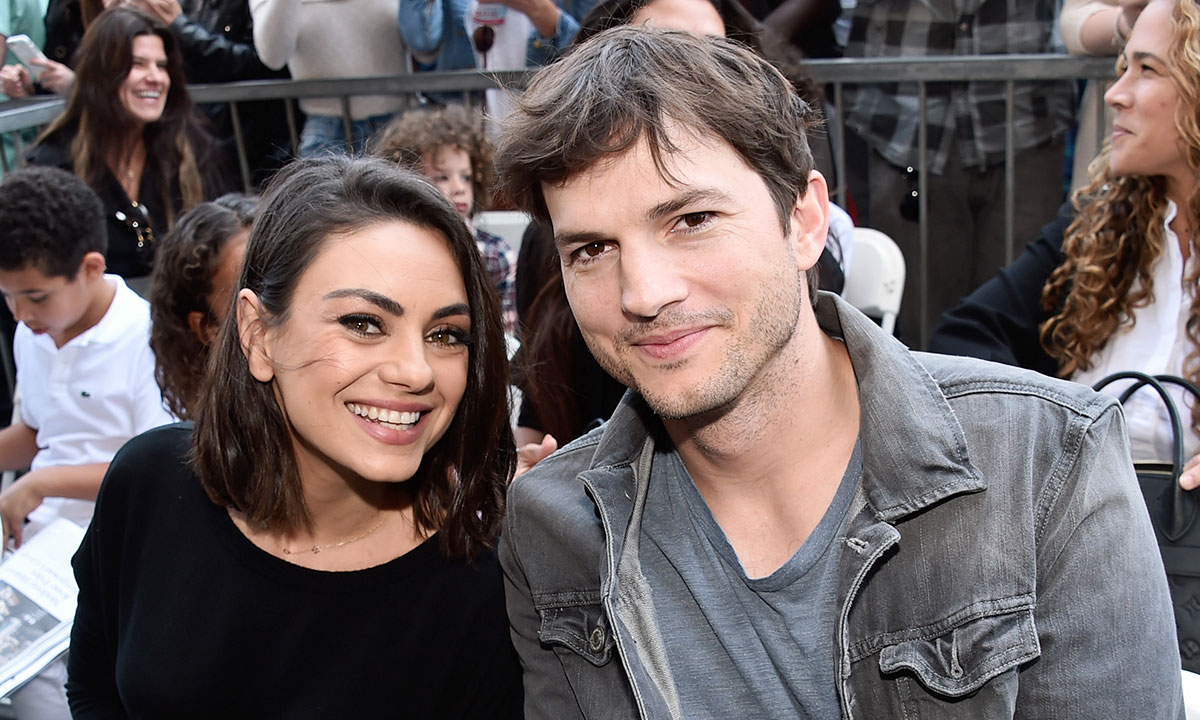 Mila Kunis and Ashton Kutcher were rumored to be divorcing, which was fake news.
SOURCE: Hello Magazine
7 years of relationship and if 'In Touch Magazine' were to be believed then the two were getting a divorce. Well, they are not getting divorced, as the couple clarified in a hilarious post on Instagram.
At the start of the video, Kutcher asks his wife Mila, "Babe, what's happening? What's going on?" Mila responds by showing the cover of the magazine on her phone and with a smile on her face she replies, "It's over between us."
In a mocking way, Kutcher asks, "it's over between us? Oh my god! what are we going to do?" Like a table read for a movie script, Mila read the cover and replies, "I felt suffocated."
Mila and Ashton at a Lakers Game in Staples Centre.
SOURCE: Elle
There was no rolling of eyes in the video but when Ashton replied, "You felt suffocated by me? I was just so overbearing, wasn't I?" we could feel his eyes rolling.
In a deadpan serious way Mila continues, "Also, I took the kids," to which he replies, "You got the kids? I don't get the kids?!" she continues reading the tabloid, "you had a very dark secret exposed"
Ashton asks her, "What was the dark secret?" she just replies she doesn't know and he adds, "it must have been really dark."
This type of, manufactured out of thin air, stories are nothing new for the tabloid industry. Whatever sales magazines are written down without thinking of the people who will be greatly affected by the non-story, story.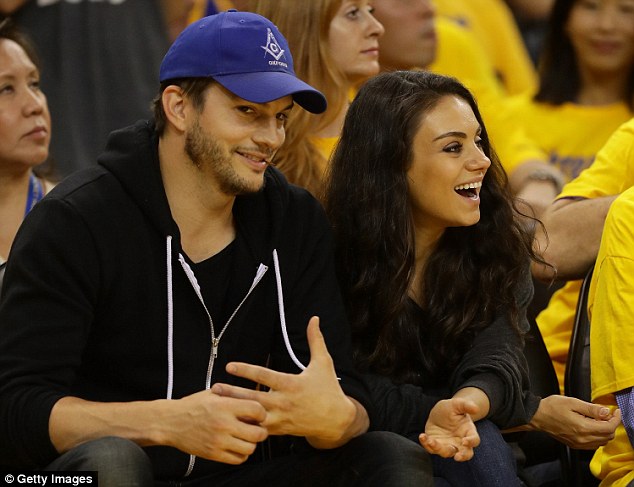 Mila and Ashton quashed the rumors of divorce in a hilarious Instagram video.
SOURCE: DailyMail
Mila and Ashton are not new to stories like this, they have dealt with divorce rumors, pregnancy rumors every year they have been together. This time it feels as though they have had enough, so they started trolling the people who wrote the story.
Last year Mila opened up about how these stories have affected her;
I don't read anything about myself, I genuinely don't know what's written about me … other than I know that I'm pregnant about once a year and my husband and I are getting a divorce once a year. I know this because I go down the grocery store aisle, and I see it on the cover of magazines and I'm like, Oh boy, OK!
All these fake stories have a negative impact not just on her but also her family, which she elaborated further in an interview with Cosmopolitan;
The only thing that's upsetting is my parents and my grandparents sometimes get confused … At one point when I was pregnant, [the tabloids] said that I had an emergency and was rushed to the hospital, and my face was on the cover. The amount of stress that caused my family, nobody will understand.
Ashton and Mila got married in 2015, a year later she gave birth to their first child, a daughter, Wyatt, 4, and a son Dimitri, 2. The couple met almost 20 years ago but reconnected after his divorce with then-wife Demi. Before Demi, he was in a relationship with Ashley Ellerin, who was brutally murdered in her home.
The video which has almost 3 million views on Instagram since the upload is captioned, "I guess it's over @intouchweekly have fun selling magazines this week. Maybe next week my wife will be having twins. For the third time. But who's counting."
Demi Lovato, Dax Sheperd replied to the post,
Demi saying, "This is amazing. Miss ya'll."
Comedian Dax Shepard commenting, "DAMNIT!!! I was gonna take a run at MK!!! I want a refund!"
The story is fake but the reply from Mila and Ashton is a comedic gem, we wish them nothing but long and successful family life.
-->