Inside Ashton Kutcher's Weight Loss After Health Scare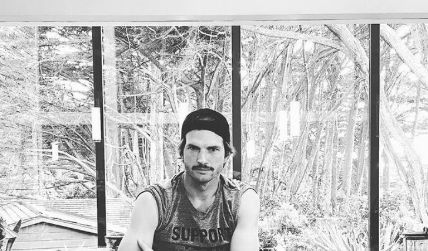 Ashton Kutcher lost 12 lbs while training for the NYC marathon: Complete story here!
Ashton Kutcher has started training for the 2022 TCS New York City Marathon, and the 44-year-old actor has since lost 12 pounds. The transformation comes almost a month after the Two and a Half Men actor previously revealed a rare autoimmune diagnosis. Appearing on Running Wild With Bear Grylls: The Challenge, the actor/entrepreneur, revealed he suffered from a rare condition.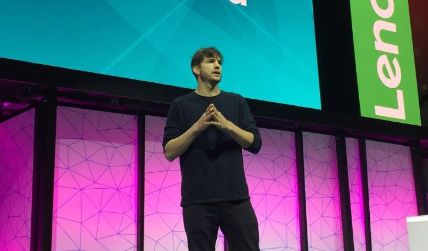 Kutcher revealed he suffered and has recovered from a rare condition called vasculitis.
Photo Source: Instagram
Vasculitis is a disorder that affects blood vessels, affecting one or several organs. "Like two years ago, I had this weird, super rare form of vasculitis, that like knocked out my vision, it knocked out my hearing, it knocked out like all my equilibrium," Ashton told Bear Grylls, explaining that he is lucky to be alive.
"Yes, I had a rare vasculitis episode 3yrs ago. (Autoimmune flair-up) I had some impairments hear, vision, and balance issues right after. I fully recovered. All good. Moving on. See you at the 2022 NY Marathon w/Thorn," wrote The Butterfly Effect star. Kutcher and his ex-wife Demi Moore had co-founded the Thorn organization in 2012.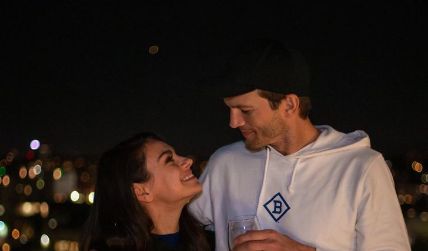 Kutcher credits his wife, Mila, for supporting him in his journey.
Photo Source: Instagram
"The biggest change physically has been the transfer of muscle mass from the upper body to the lower body. I've lost about 12 pounds," Kutcher said while crediting his wife, actress Mila Kunis, for supporting him. "My wife has been super supportive," said the actor, adding, "My baseline 'why' comes down to leaving life better than what it was given to me. My daily motivator is my kids and family."
Don't Miss: Addison Rae's Father Monty Lopez Reacts to His Ex-Wife Kissing Rapper Yung Gravy.
Kutcher, 44, who is launching a 16-part interview series on Peloton, in which he will be training for the marathon with Kim Kardashian and Natalie Portman, says a solid support system made the hard work a lot easy. "Surrounding myself with a support system makes hard things much easier," Ashton says, adding, "Setting a pace that you can sustain is not the same thing as working as hard as you can."
The upcoming marathon is scheduled for November 6.
Source: Access
The upcoming marathon, scheduled for November 6, is being held to raise money and awareness about Thorn: Digital Defenders of Children. "The marathon itself is an elevating opportunity for the work that we have been doing for over a decade with Thorn," says the actor, who previously, with his wife Kunis, raised $3 million for Ukrainian refugees.
Kutcher and Kunis, who he met on the sets of That 70s Show, have been married since July 2015. The former co-stars share two kids and have initiated several ventures together. Before Mila, Ashton was married to actress Moore for six years.
Stay connected to glamour fame for more.
-->