Austin Rhodes - One of the Twins of Rhodes Bros is a Gay Model, Is He Dating Someone?
Published Mon Feb 10 2020 By Matthew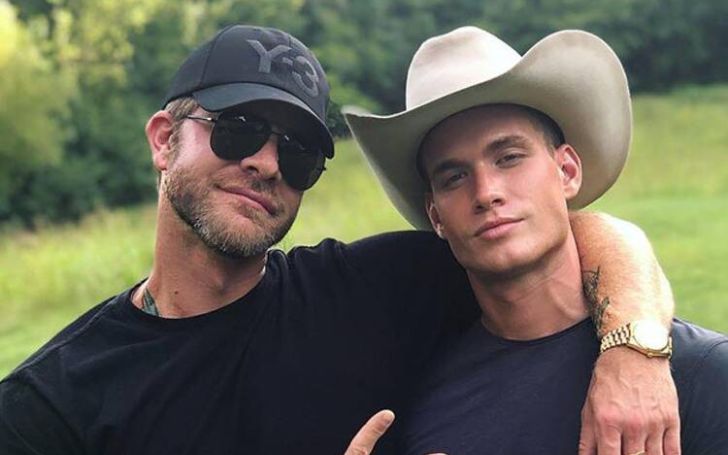 Here's all that you need to know about Austin Rhodes's boyfriend!
Ever since the 'The Rhodes Bros' were introduced by YouTuber Daveywavey, the duo has done nothing but spread positive vibes with the help of their own YouTube videos. The twins, Austin and Aaron Rhodes, became inspirations to many others when they came out as gay, not just to their own family but to the whole world. Ever since then, the two guy's relationship status became the critical point of speculation.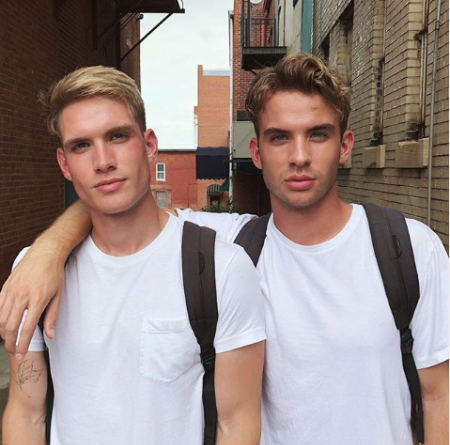 The Rhodes Bros Austin Rhodes and Aaron Rhodes.
Source: Richland Source
Austin decided to leave YouTube, and Aaron began running the channel under his name. Austin, ever since he declared his sexuality to his father, made no attempts to hide his relationship with his boyfriend, Justin Anderson.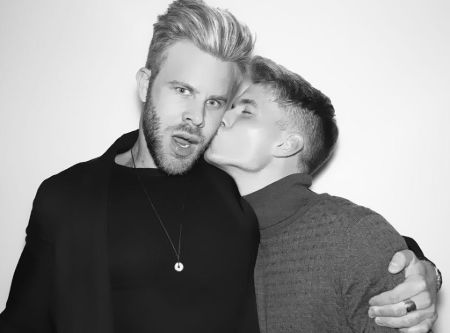 Austin Rhodes and his boyfriend Justin Anderson.
Source: E! News
Little do most people know, Austin Rhodes's boyfriend Justin is no stranger to the limelight. If you didn't hear this name yet, don't worry, we've got you covered. Here are all that you need to know about Justin Anderson.
Justin Anderson Met Austin Rhodes Through a Dating App
Austin Rhodes struggled with his sexuality throughout his school life. But after coming to terms with his orientation, Rhodes got onto a chat roulette type of in high school where he met the love of his life Justin Anderson. Yet once he moved to LA, things fell off until he found Anderson in Tinder again.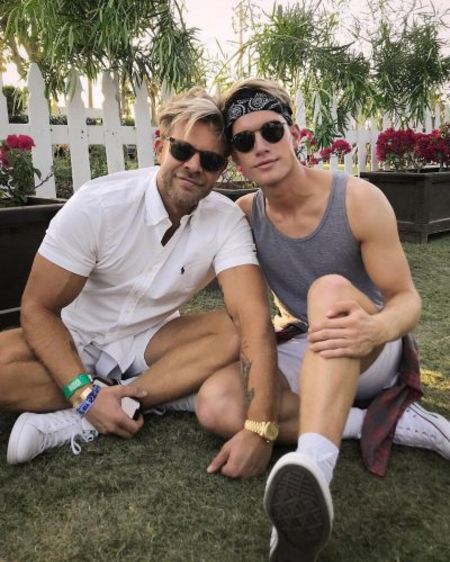 Austin Rhodes met Justin Anderson in Tinder.
Source: Celebs Life Reel
Despite the difference in age between the two, they clicked, and the relationship has sustained ever since. The lovely couple is very open about their relationship and often post about each other in their official Instagram accounts.
Justin Anderson is The Hollywood Hair Guru
Austin's love interest Justin Anderson is very good at what he does. The 38 years old is one of Hollywood's most sought after hairstylists and colorists. Among his high profile clientele are Miley Cyrus, Jennifer Aniston, Sofia Richie, and Margot Robbie.
Brie Larson and Miley Cyrus styled by Justin Anderson.
Source: Feeling The Vibe
Anderson styled the one and only Captain Marvel, Brie Larson, for the premiere of her first Marvel movie in 2019. He also got to work with Miley Cyrus and made her look stunning at the Vanity Fair Oscar Party. Neither one of his work went unnoticed.
Justin Anderson is The Co-founder of dpHUE
Apart from living the life of a big shot Hollywood stylist, Justin also ventured into the business side of the industry when he launched his line of luxury hair color brand called dpHUE. Anderson co-founded the brand alongside color enthusiast and founder Donna Pohlad.
Justin Anderson co-founded dpHUE alongside Donna Pohlad.
Source: dpHUE
The hair color brand also holds a collaboration with Anderson's close friend Kristin Cavallari. Kristin is a famed TV personality who appeared in the spotlight after starring in reality television series 'Laguna Beach: The Real Orange County.'
Justin Anderson is Close to Kristin Cavallari
Kristin Cavallari isn't just a distinguished client of Justin Anderson, she's also his close friend. And their friendship goes way back as far as the actress's first brush with fame on MTV's Laguna Beach. Kristin, only 18 then, came to Justin looking for a savior with what she called 'Playboy bunny platinum' hair.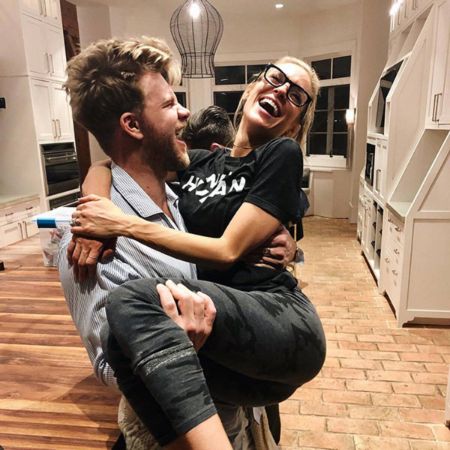 Justin Anderson and Kristin Cavallari are close friends.
Source: E! News
Justin ended up giving Kristin the very appearance that she's famous for, her signature beachy waves. The two remained companion ever since.
Recommended: Richie Rich! Internet Celebrity Jeffree Star Surprised His Boyfriend with a $150,000 Aston Martin Vantage
Tune in to Glamour Fame for more celebrity facts, and don't forget to signup for the newsletter.
-->