Avril Lavigne Offered Support to Justin Bieber Through His Battle with Lyme Disease
Published Wed Apr 29 2020 By Eden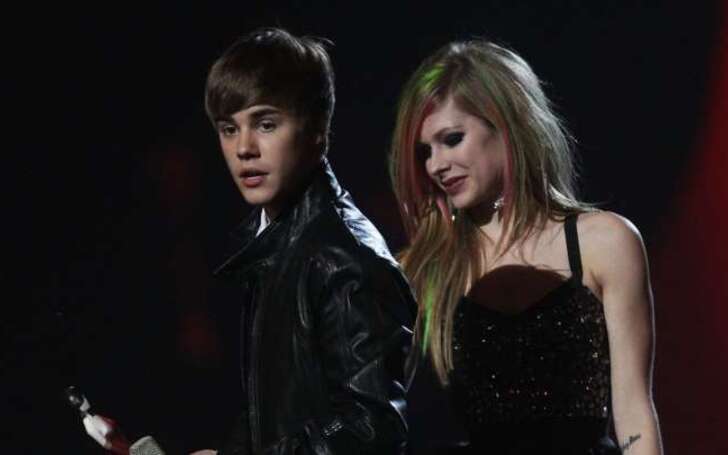 Avril Lavigne provided her support to Justin Bieber during his battle with Lyme disease.
In 2015, Avril Lavigne disclosed she was plagued by the crippling tick-born disorder, and when the 'Believe' hitmaker confirmed in January that he was suffering from the illness, she reached out to provide him support and guidance.
The 35-year-old singer told Entertainment Tonight: "I just reached out like, 'Yo, here for you if you need any advice. I can share my knowledge with you."
Watch: Avril Lavigne Reacts To Bieber's Lyme Disease Battle
Lavigne revealed he's grateful for it and appears to be doing well. The 'Baby' hitmaker brought out new music, and there was a tour, too. Avril reckons he's a Lyme conquering fighter, and that was all the impetus behind her single, 'Warrior.
The singer continued,
'Warrior' and 'Head Above Water' were the two first songs I wrote for this album because I was freshly coming out of fighting Lyme disease, so naturally that was what was on my heart.
The 'Skater Boi' hitmaker was alerted she is at a greater threat of catching coronavirus due to Lyme disease, and she hasn't departed her house for six weeks and is trying her utmost to mitigate threats, including not welcoming someone new to her home, cleaning anything that is delivered to her house, while she spends the time binge-watching "awesome" 'Schitt's Creek.'
You Might Like: Was Avril Lavigne Promoting Devil-Worship In New Song?
The 'Complicated' vocalist said,
I embrace it because I break a sweat and it's good cardio, so I'm working out and getting the floors done! I've just been trying to eat really healthy, sleep well, get some sunshine, stay in good spirits.
Additionally, Avril's been recording new songs with a "rock-and-roll, country flair." Meanwhile, the 'Girlfriend' singer has given up preparing daily meals to create one big spread for her family to graze on.
Check Out: Avril Lavigne - Brit Awards 2011 - Presenting to Justin Bieber
Lavigne noticed it's been a lot of work cooking every day; therefore, she's only been making one massive buffet — a few veggies, a large salad, a couple meats, a few good carbohydrates — and is preparing a huge buffet to feed the family. Usually, she doesn't ruin food, but she admits she managed to burn beans!
Visit Glamour Fame for more interesting news of your favorite celebs.
-->