Was Avril Lavigne Promoting Devil-Worship In New Song?
Published Thu Jul 11 2019 By Chester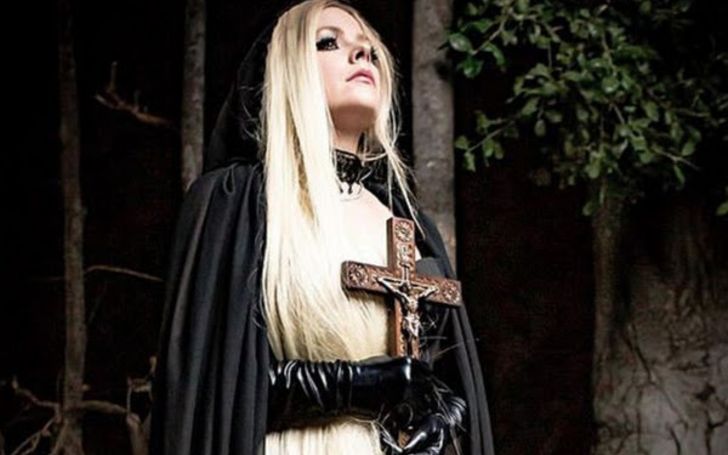 Pop-Punk-Rockstar Avril Lavigne faces backlash for using anti-religion content on her newly released song.
Nearly two weeks passed since Avril Lavigne dropped her new release, 'I Fell in Love With the Devil,' and now after sharing a couple of images to promote her song upcoming musical video, Avril is facing criticisms from the Christian community.
The backlash started firing off soon as the 34-years-old singer uploaded the photo along with the caption writing "#IFellinLoveWiththeDevil." Check out the exclusive Instagram post.
People took the songs claiming it resembled more of satanic vibes, leaving critics to throw with offensive and angered comments.
Well, the track released in February is from Avril's latest album Head Above Water since 30 stars: 2000s back from 2015.
Netflix Acquires Film 'The Devil All The Time' Starring Chris Evans and Tom Holland >>>
'My Happy Ending' hitmaker posted two images consecutively to the Instagram glimpsing fans about the upcoming video and then the internet buzzed with different theories and predictions.
Check out: Avril Lavigne - I Fell In Love With the Devil (Audio)
The Canadian singer was planning to surprise her fans by sharing a promo clip but the result came out unexpected blaming Avril as an antichrist.
Well, what do you guys think about the subject? Do you feel that Avril has turned to be an antichrist? Or maybe is part of some anti-religious group?
Well, it has also been long since we haven't heard any new songs from the 90's rockstar and now when we hear so much of psychic kinds of stuff like Illuminati, satan and all, it arouses us to suspect with such supernatural things.
You may like: Taylor Swift Is Accused Of 'Using LGBTQ People As Props' In New Music Video
So people, what are your opinion on the matter? Stay tuned and updated to find updates on the following news.
-->