Bachelor In Paradise's Jade Roper Tolbert Reveals The Reason Of Her 2nd Miscarriage To Be Chemical Pregnancy
Published Fri Jul 10 2020 By Sea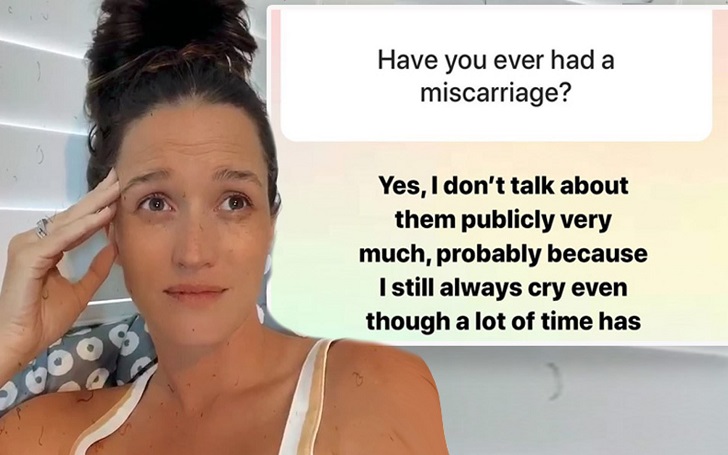 The former reality star Jade Roper Tolbert emotionally revealed she still cries remembering her past miscarriage.
In the eyes of others, Jade Roper Tolbert got the fairy tale ending as she not only won the reality show, 'Bachelor in Paradise' season 2 but also ended up meeting her boyfriend turned husband, Tanner Tolbert there. However, Roper had her own share of painful past which she kept only to herself for years.
The reality star went through multiple miscarriages; the painful memories which are still fresh in her heart and always haunt her. Sharing her grieve, Jade recently opened up about her second miscarriage which she had between the birth of a daughter, Emerson Avery, and son, Brooks Easton.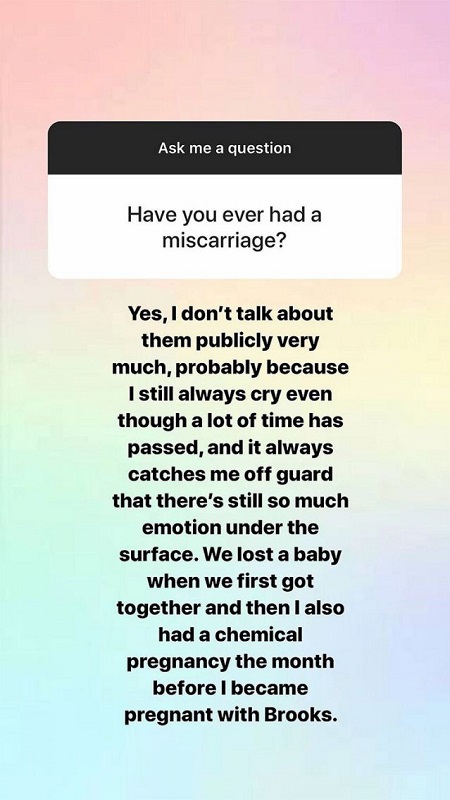 Jade Roper finally spoke about her second devastating pregnancy through an Instagram story.
Source: Yahoo News
Jade talked about her tragedies and even revealed she "still cries over" that unfortunate incident during an Instagram Q&A session when a fan asked if she "ever had a miscarriage". Roper who previously shut down a mom-shamer with her fierce reply, also revealed her second miscarriage was caused due to chemical pregnancy: a miscarriage which happens when an egg is fertilized but fails to implant in the uterus.
The 32-year-old first opened up about her devastating miscarriage back in an emotional YouTube video in February 2019 where she also disclosed that they conceived while Bachelor in Paradise but ultimately lost the baby.
Watch: Pregnant in Paradise... Jade and Tanner's Miscarriage Story
Jade further shared her experience and suffering caused by miscarriage through an Instagram post. She further admitted that she never talked about her miscarriage and kept her grief to herself saying:
"These words have burned inside me for over three years. I was honestly so scared to share our story, because I have always had this inner voice that's said I don't matter as much, especially when it comes to my struggles or my pain. My journey with my grief has been a rollercoaster, and so I've never even known really where to start with telling others."
The Bachelor alums tied the knot in 2016 after getting engaged on the show. Jade gave birth to her both children, Emerson,2, and, 11-month-old son, Brooks unmedicated because she prefers less intervention when it comes to childbirth even though it is very painful.
Meanwhile, the Colorado native is expecting a third child with her husband, Tanner and her due date is on November 22. Jade recently revealed this child might be their last-child. Though she is not feeling extremely "nauseous and vomiting and the fatigue and the brain fog", this pregnancy was more difficult to handle while raising the other two young children.
Don't forget to head to our Entertainment section for more exciting news and gossips. And stay updated with Glamour Fame to keep track of the entertainment world.
-->