Jade Roper of 'The Bachelor' Shuts Down Mom-Shamer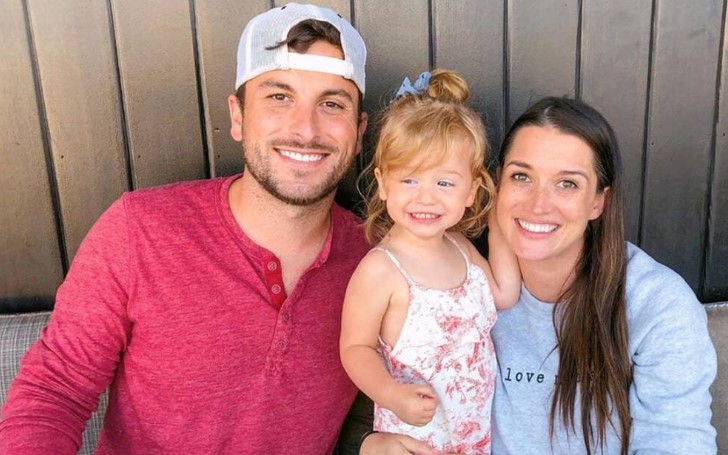 Jade Roper shut down a mom-shamer on Instagram.
It's not the first time we have seen this; time, and again we come across people bullying some random people on the internet. This Jade Roper of 'The Bachelor' was the victim of an online troll.
Apparently, some followers tried to shame Roper over her Instagram video, where she was breastfeeding her child. But Jade is not the kind of person who will let people shame her on the internet.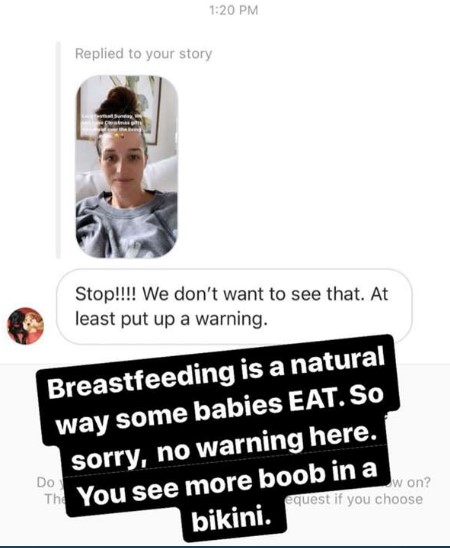 Roper reply to Instagram troll.
Source: E! Online
Roper clapped back one of her Instagram followers who criticized her for posting a video of breastfeeding her five-month-old son, Brook Easton, on her story, which was posted on Sunday.
Also See: Claes Bang is Married to His Wife Lis Kasper Bang - Learn About the Dracula Actor in Brief
Taking to her Instagram, Roper uploaded a screenshot of the Instagram troll's message, which read, "Stop!!!! We don't want to see that. At least put up a warning."
To which Jade Roper replied, "Breastfeeding is a natural way some babies EAT. So sorry, no warning here. You see more boobs in a bikini. We already as moms already have enough guilt, like, we're already trying to be a perfect parent for our kids... People parent differently all over the world culturally."
Watch: Bachelor in Paradise Couple Jade and Tanner Explain How the Closet Birth Happened! (Exclusive)
Well, we think the online troll got served right. We really don't understand why people have so much of problem with breastfeeding. As Jade said, it's natural, and if you don't like something, please, ignore it than to make a big issue out of it.
Also Read: A Quiet Place Part 2 - A Mother's Battle to Keep Her Kids Safe; Trailer Shows the Past & Future of the Silent World
We are proud of a mother like Jade Roper for shutting down mom-shamers. For more information on your favorite celebrities' lifestyle, stay tuned to Glamour Fame, and don't forget to sign up for the newsletter.
-->