Bachelorette contestant 'Tyler G' Sent home by Hannah Brown; Know about Tyler G Dating History and Affairs
Published Wed May 29 2019 By Jessica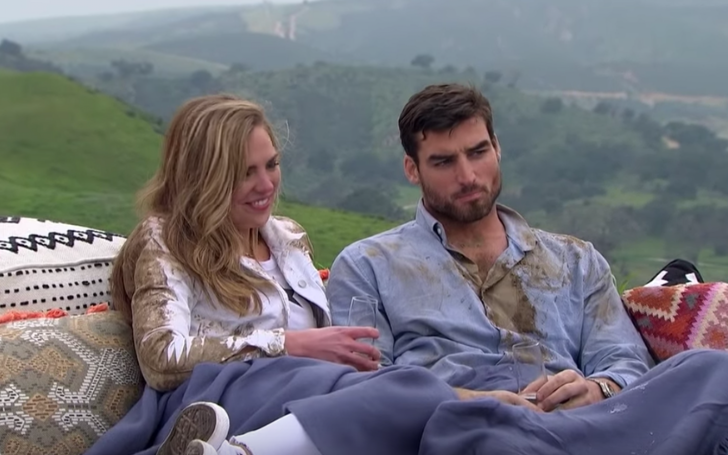 Why did The Bachelorette send suitor Tyler Gwozdz home without exposing any reasons?
Many of the Bachelor Nation vowed to not catch up on this season of The Bachelorette since the majority believed it would be plain boring because the producers cast Hannah Brown as the lead. But, oh well, this show only gets as exciting as the previous seasons.
In other words, the drama has begun. And, let us get our popcorns.
As the audience watched the recent episodes, one of the shows' familiar contestants; Tyler Gwozdz returned home. Obviously, everyone who watched it must have been skeptical and if you happened to be the one who missed out, Brown did not eliminate him.
Related: New Bachelorette Hannah Brown's Ex-Boyfriends Revealed!
As a matter of fact, the former beauty pageant Queen did not even disclose why Tyler had to go home. All she confessed to the camera was: "Tyler G. had to leave, and that's upsetting because I really enjoyed my date with him."
Tyler Gwozdz sent home by Hannah Brown on The Bachelorette.

SOURCE: Tyler Gwozdz IG
So, if Hannah really liked him that much although they really just went on only one or a couple more date, how come she let him go like that and not tell the fans what was really going on??
As weird as it sounds, it's not as weird as Gwozdz turning up at his first meeting with Hannah in suits but with no socks on. The situation, in fact, looks extremely complex and surprising.
To even begin with, if you hold no intention to sincerely join a dating show, especially if you're already seeing someone or like someone else, why would you want to sign up unless its the fame you want?
Apparently, it's been reported the ABC producers had to kick Tyler out of the show because he had extra affairs going on behind the mansion and cameras. But, that's not the only reasons. Wait, till you find out more horrifying and shocking stuff.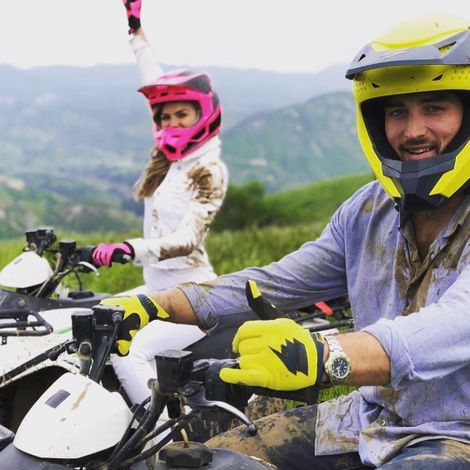 Tyler Gwozdz pictured with Hannah Brown on their bike ride date on The Bachelorette.

SOURCE: Tyler Gwozdz IG
Unbelievably, if one take a look close, the internet has been revolving around the former suitor's love life over a month. In fact, they even had a long thread to discuss it.
To be precise, beside his extra affair, it's been also rumored that few of the girls who already dated him and attended the same school Tyler went to came forward to report that not only Tyler was a scamp who spat on his ex-girlfriend but a major misogynist jerk too.
Reality Steve, a tv show analyst too hints that whatever the fans were gossiping about in the meantime happened to be indeed absolutely correct, as the gossip site wrote:
"They had been given some information about his past relationships and told him it wouldn't be good for him to remain on the show and he needed to leave immediately. If you search hard enough on the Internet, you can find out what was said."

"I don't believe any of the women have come forward publicly with their names attached to it yet that I've seen, so while we don't know if there's receipts and proof of anything, the accusations were disturbing to say the least and production and legal for ABC thought it was serious enough to remove him from the show."
True to their words, we can't wholly believe the tabloids beside taking the information with a pinch of salt, especially when ABC is still yet to proffer the original reasons.
Moving towards Tyler, nothing has been heard from him either except from the fact that he last updated his Instagram with a picture from the date with Hannah a week ago.
-->