Bra Bra Black Sheep; Barbara the Sheep Resorted to Wear a DD Bra Because her Udders Are Too Big
Published Wed Apr 17 2019 By rhyss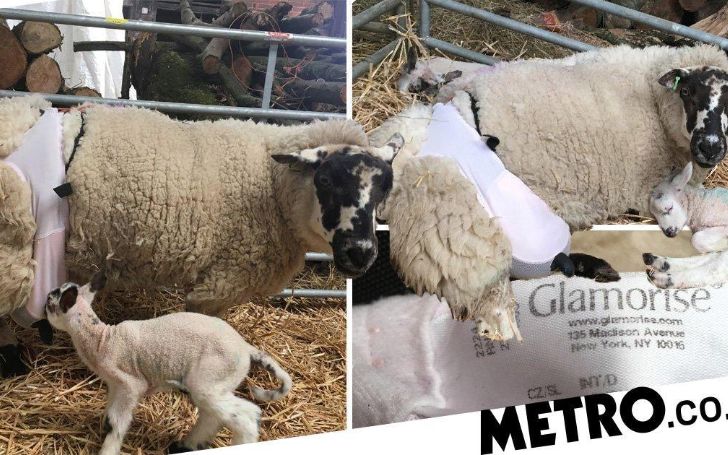 Barbara the Sheep had to wear a DD Bra because her Udders are too big!
What a pickle for a sheep from Wymondham Norwich! Barbara the Sheep have such a big mammary gland that her owners hooked her up with a DD bra.
You May Like: Check Out The Hottest Instagram Pics of The Day; Tuesday, 16th
The "Bra Bra Black Sheep" has been struggling to feed her twins lambs, Buddy, and Blossoms and to solve the dilemma, her owners, David Cross, 50, and Kathryn, 48 came up with an idea to make her wear their neighbor's bra.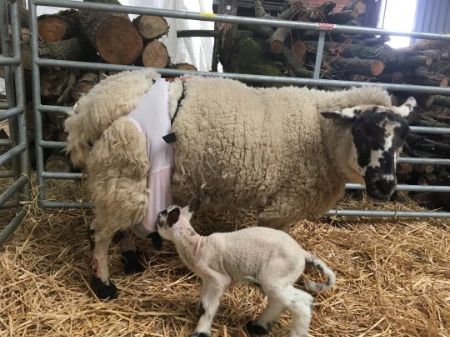 Barbara The Sheep has to wear a DD Bra because her udders are too big.
SOURCE: Metro
Kathryn who is the manager of Centre Paws Norfolk stated,
'The ewe is an older girl, perfectly fit and healthy but when her udder bagged up with milk it was nearly dragging on the ground.'
Soon after she gave birth, her twins were not able to get to the teats as it was dropping all over the ground. At that time, David joked Barbara would need a bra to control her big udders. And in the end, it turned out to be a good measure as now she is the world's first sheep to wear a bra.
As to how they procured the undergarment, Kathryn said,
'Our neighbor happened to be round at the time and said she was just throwing out an old one if he wanted it – it was a 44DD and was actually a perfect fit.'
David then cut two well-positioned holes just so the teats can get through. At first, the lambs were a bit confused but after proper guidance, they got the hang of it.
-->