Bart Millard's Family: Get the Complete Details Here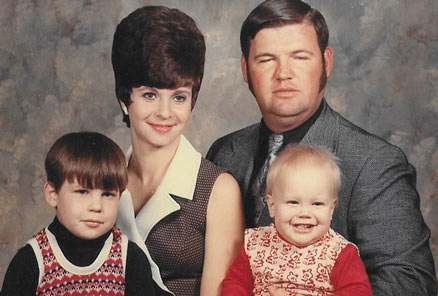 Bart Millard's Family And His Painful Past; Read The Full Story Here!
The 2018 blockbuster film "I can only imagine", not only disclose the singer's family but the traumas and ill-treatment he suffered as a child.
Born Bart Marshal Millard on December 1, 1972, in Greenville, Texas, he is an American singer, songwriter, and the leader of the Christian music band "Mercy Me".
His parents Arthur Wesley Millard Jr. and Adele Millard split ways when Bart was only 3, and so he was left at the mercy of his abusive father, a tragic childhood that was later recounted through his memoir and a movie. Continue reading to learn more about Bart's family and the dejected past associated with it.
"I Can Only Imagine" Bart Millard.
As Bart jots down in his memoir and as it was showcased in the movie later, one time his father had whipped him so savagely that he thought he'd die.
But it wasn't Bart's ordeal at the hands of his father, that made the movie a big hit, but it was his father Arthur's transformation and the lesson on forgiveness and love that won everyone's heart.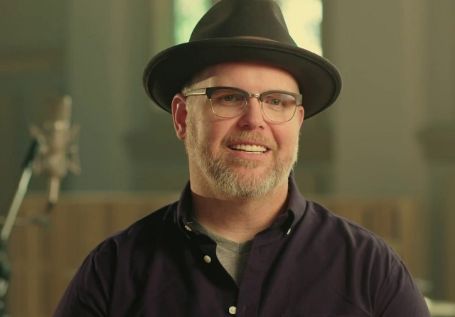 Bart Millard's Father Arthur Millard went through a miraculous transformation.
Photo Source: Answer Africa
Along with great suffering, Bart witnessed the greatest miracle growing up, the singer said he saw his father transform from a monster to a holy person.
The movie portrays the father-son duo overcoming the strain in their relationship and their reconciled relationship as Arthur dies of cancer in 1991.
Recommended: Loren Ridinger's Colossal Net Worth In 2021 - All The Details
"By the time he passed away when I was a freshman in college, not only was he my best friend, he was like the Godliest man I'd ever known," says Bart about his late father.
Bart Millard Relationship With Stephen Millard!
Bart's dreadful childhood was shared by his older brother Stephen Millard. Their mother Adele, who had left her sons was too well aware of her ex-husband's abusive nature, but she had already made a new life for herself when the realization finally dawned upon her.
Bart's older brother Stephen accused him of exaggerating events in the movie.
Photo Source: Tennessean
Bart says that he was heartbroken when his older brother Stephen accused him of exaggerating the events in the movie for its commercial success, following which the Millard brothers didn't speak for months.
Don't Miss: Who is the Husband of Maxine Waters? Find All About Her Married Life Here
The "Mercy me" singer recently opened up about his relationship with Stephen, and he said they've started to revisit their shared traumas and issues again. Bart says "The tension I have with my brother now is probably the healthiest thing that has happened in our lives."
Bart Millard Today!
Bart's life as narrated in the memoir and portrayed in the film is a series of fateful findings. The American singer married his childhood sweetheart, Shannon Millard, a character that appears frequently in the movie.
Bart Millard is married to his childhood love Shannon and the couple has five kids together.
Photo Source: Just Richest
The couple is blessed with five kids namely Sam, Gracie, Charlie, Sophie, and Miles. The 48 years old seems fully invested in his family and in providing them with a life he didn't have so early in life. Grammy-award nominated Bart Millard with his band have an album named "Inhale (exhale) releasing this month.
For more information and news on your favorite stars, stay connected to Glamour Fame.
-->