Was Bath Water Entrepreneur Belle Delphine Actually Arrested?
Published Wed Oct 16 2019 By Chester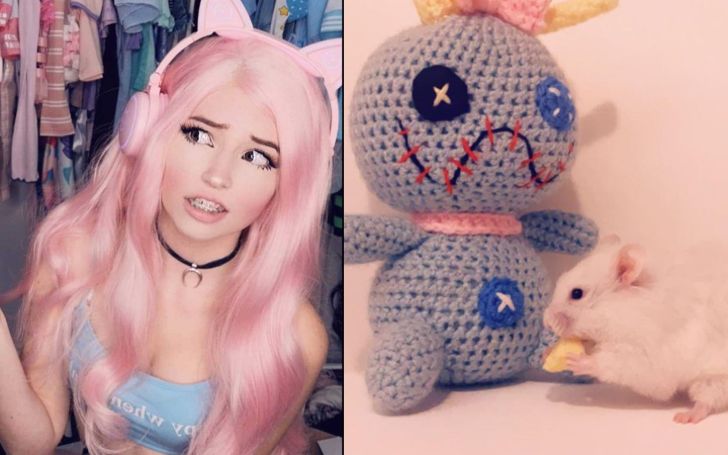 Learn the facts behind 'Gamer Girl' Belle Delphine controversial arrest.
The Internet's a crazy place! If you are updated with the online memes and weird news, then you probably heard the name of Belle Delphine.
Yes, the internet troll sensation who sold bath water to her Instagram fans and followers.
As of now, Belle, who rose to fame as a cosplay model, has now been drawing a whole new level of attention of uploading mugshot following her drama with a disclosed friend who stole her hamster.
Taking to her Twitter account on October 8, Belle shared snaps of scattering her friend's car for stealing her hamster.
Belle Took to Instagram on October 8, Tuesday, and shared the news about spray painting her friends' car.
SOURCE: Belle Delphine Twitter
Subsequently on October 9, Wednesday, Bella posted mugshot on Instagram with brown hair. 'Writing, I got arrested'.
SOURCE: Belle Delphiny Instagram
Soon after Belle shared the snap, it spread all around the Internet like wildfire and left people bamboozled, coming with controversies of it being fake or real!
But in today's article, we've brought you with the facts about what really happened.
Was Belle Delphine Actually Arrested?
Delphine whose real name is Belle Kirschner is a South Africa native who now lives in Brighton, England. She recently claimed to getting arrested by Metropolitan police, aka Scotland Yard.
Famous YouTuber Ethan Klein, who runs channel by the name H3 podcast, came up with some of the evidence behind her suspicious arrest.
Check Out: Belle Delphine Confirmed Arrested!
Various other Youtubers and people have also come up with predictions regarding Delphine's arrest. Some fans believed the reason behind her arrest citing the bathwater while others claiming the whole situation being a fake thing.
Find Out: Sun Yang In The Middle Of Controversy At The World Swimming Championships Again >>>
Coming with the facts, Belle initially reported being arrested for vandalism as she accused a friend of stealing her hamster and then inappropriately spraying her car.
Belle Delphine wrecks the car by spraying all over.
SOURCE: Delphine Twitter
Belle explained on Twitter writing, "This girl came to my party and stole my hamster. I have no idea why or who TF does that? I sprayed painted the fucc out of her car and got arrested; at least I got my hamster back. b**ch"
And meanwhile, she got her Ham back. Duh.
SOURCE: Twitter
But a famous journalist and media reporter/investor Josh Pescatore spilled the tea with some evidence from legal authorities of it all being a clickbait stunt by Delphine.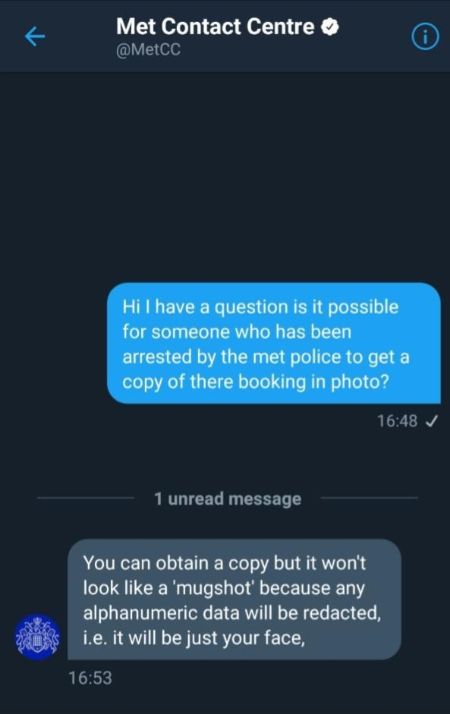 Josh Having a conversation with metropolitan sources.
SOURCE: Met Contract Centre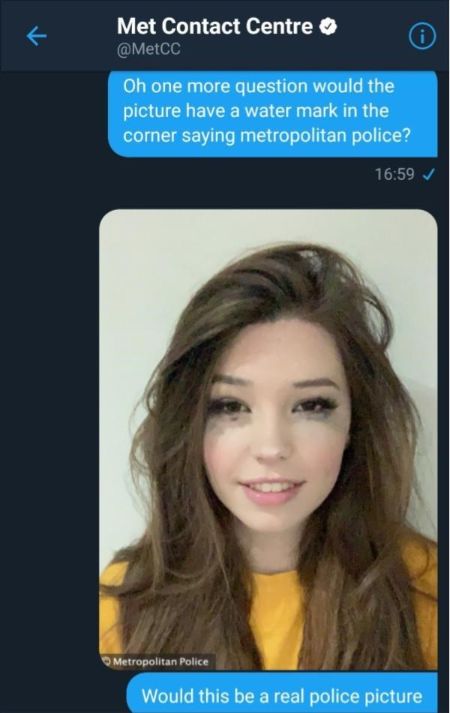 The chat follows.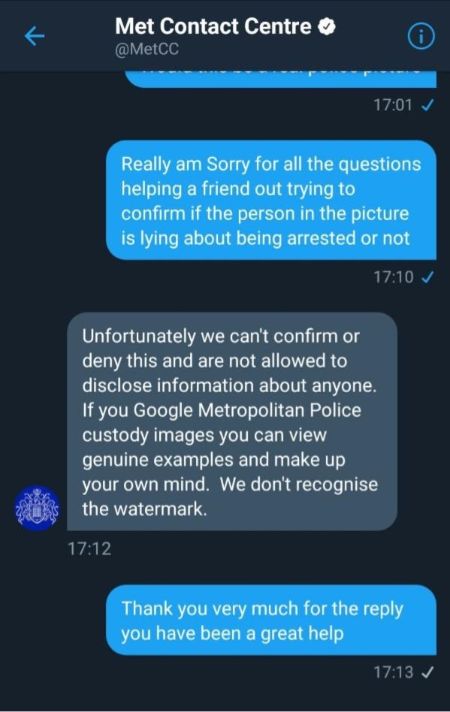 Josh took to his Twitter by the name 'Free Agent Pescatore' and verified the news is fake. The Met Police watermark was fake in Belle's mugshot, and the reverse search image search also turned out to be nothing.
The 19-year-old Marie is known time and again for her frauds as earlier this year, she told her followers to create her own account on an adult website if her photo reached one million likes.
Well, the photo nearly got double that amount, and Belle seemingly kept her word, creating an account and uploading a video titled, "Belle Delphine Strokes Two BIG C--ks," with two roosters by the side.
Besides, there were also the death rumors of Belle after she surprisingly disappeared for two months. So, what do you guys have to say about all the issues? We say she opted one of the smart ways to get attention creating made up custody news.
Find Out: Zac Efron Stirs Controversy as He Leaves Fans Furious About New YouTube Channel >>>
Stay tuned and connected to find the update on the Entertainment news only on Glamour Fame.
-->