Sun Yang In The Middle Of Controversy At The World Swimming Championships Again
Published Thu Jul 25 2019 By Chester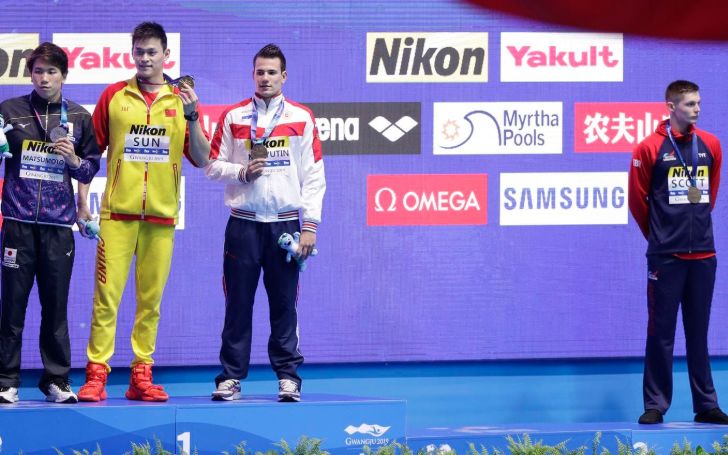 Sun Yang is again in the middle of controversy at the recent swimming championship.
Chinese word-record-holder Sun Yang won the 200-meter lap on Tuesday night after Duncan Scott from Lithuania who finished first was disqualified for an apparent false start.
Check out the exclusive 200-meter race shared by CBC Olympics, about the 'Final Gwangju' win.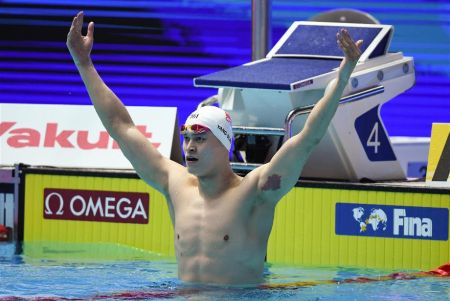 Katsuhiro Matsumoto won the silver medal, and Martin Malyutin of Russia and Duncan Scott of Britain won the bronze.
Prince Harry Dubbed 'Hollywood Harry' After Allegedly Declining An Invitation To Attend A Memorial Service >>>
Scott, 22, soon after losing his winning title, seemed upset as he stood about seven feet off apart from the Sun while posing for the photo.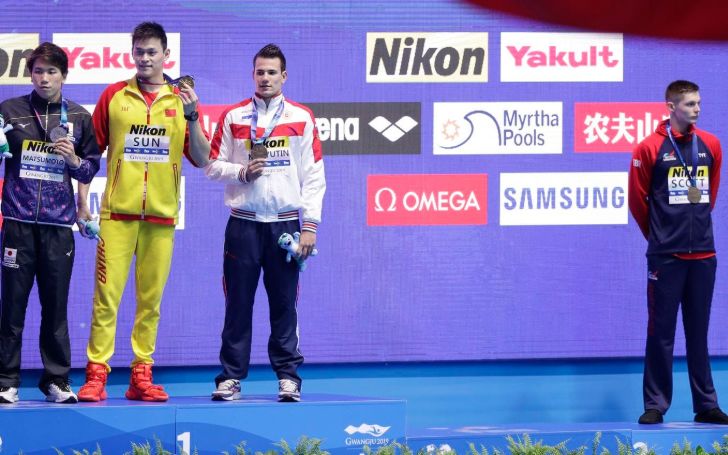 But Sun later walks the side of Scott and rubuked him afterwards. As reports by Washington shares, Sun address and said, "You're a loser, I'm a winner," with an attitude and smile.
Well, such unprofessional act by world class swimmer has now been revolving all over tabloids and magazine.
Dissing someone for their loss is simply disgusting but Yang said it on the face after Duncan refused to handshake. We sure do hope the 27-year-old swimmer will come up with adjustments in his coming sports for the betterment of his prestige and professionalism.
Justin Bieber Throws Shades At Eminem By Claiming The Rapper Doesn't Understand The Youth! >>>
Stay tuned and connected to find more intriguing articles on trending world news.