Justin Bieber Throws Shades At Eminem By Claiming The Rapper Doesn't Understand The Youth!
Published Fri May 03 2019 By rhyss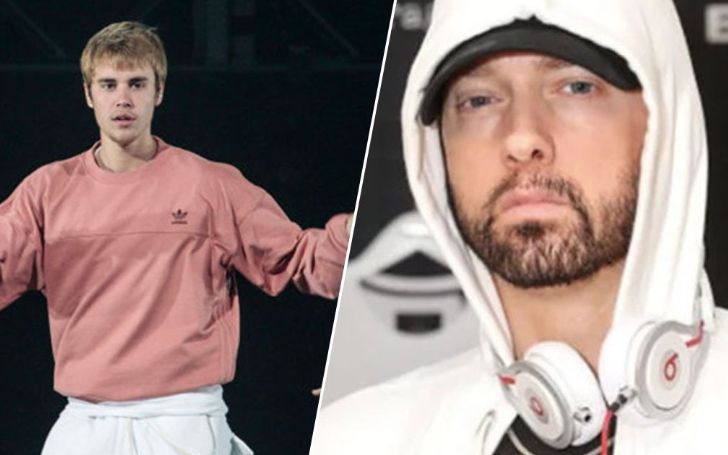 Justin Bieber might have put himself in a tough spot as he called out rapper Eminem for dissing young rappers. Apparently, the Baby hitmaker believes Eminem is way over himself and he never likes him dissing all the new rappers.
The Canadian singer took to his Instagram account to call out the legendary rapper.
Now that Bieber called out Eminem, things might take a different turn as apparent by Eminem's diss tracks against those who try to cross the rapper.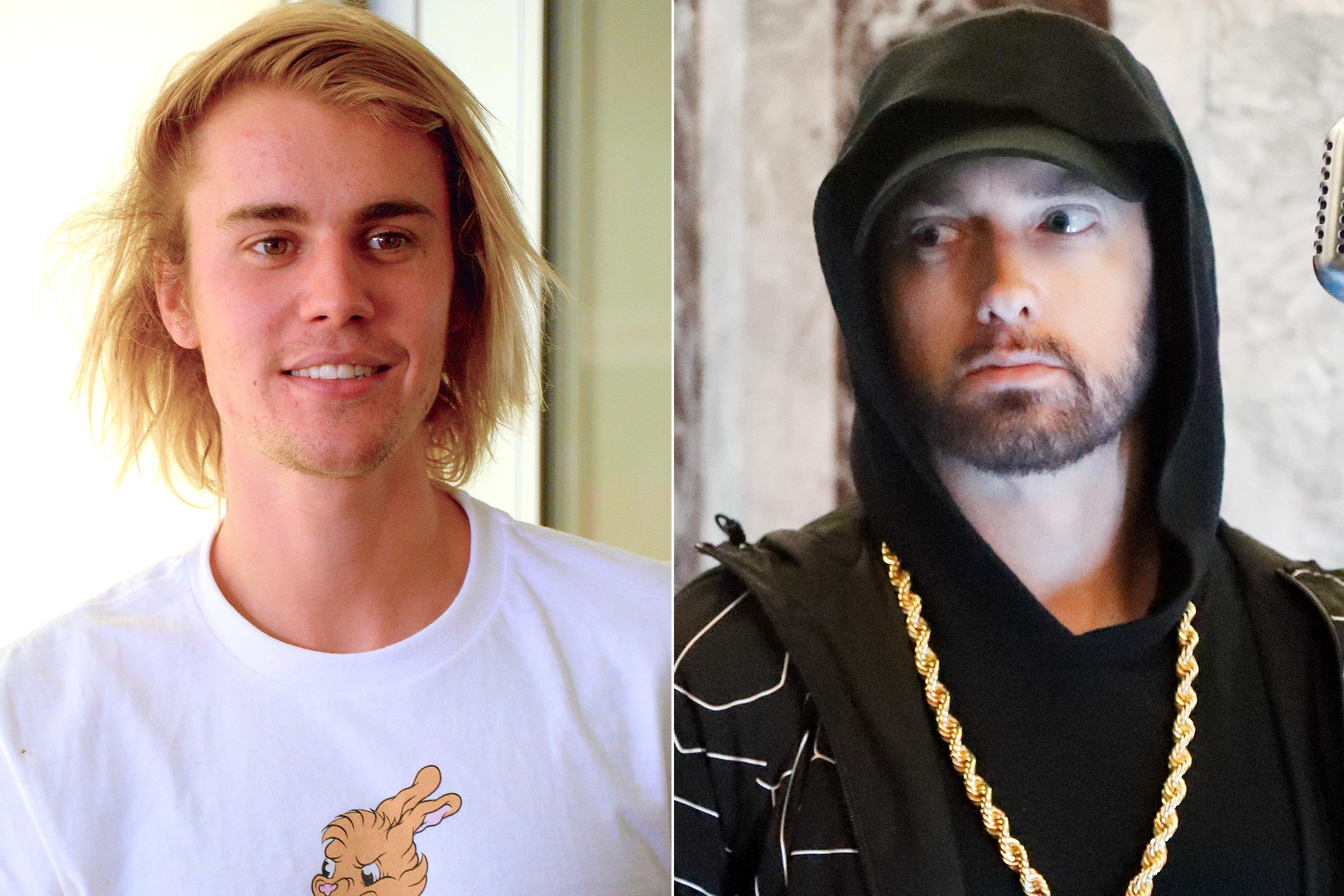 Justin Bieber called out Eminem for dissing rappers.
SOURCE: People
Hailey Baldwin's husband shared a screenshot on his Instagram story while he listened to Stan rapper's song The Ringer from the latest album, Kamikaze. While taking a dig at the 46-year-old rapper, Justin said,
'I just like Em's flow but don't like that he's dissing new rappers. I like the new generation of rap, he just doesn't understand it .'
Though Eminem is yet to make any comment on the matter, it looks as if he'll add one more name in his upcoming diss track. Both Eminem and Justin have a good relationship between them over the years and last year in 2017, Bieber shared a throwback snap from 2009 of the duo.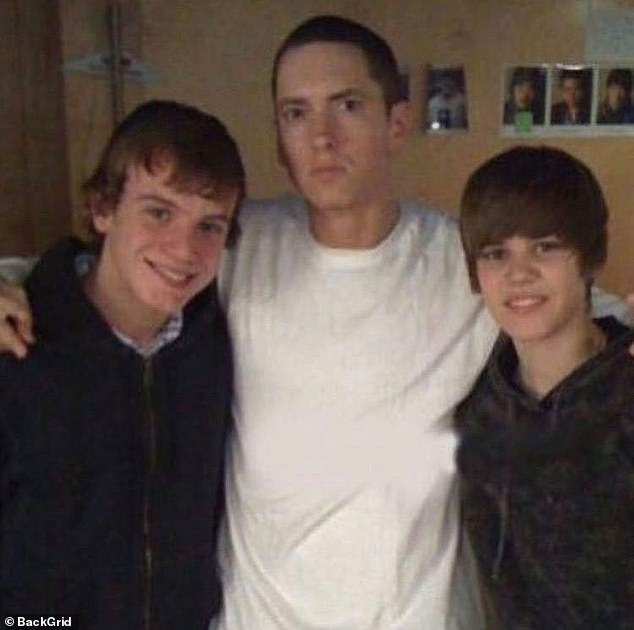 Justin shared a throwback picture of him and Eminem in 2017.
SOURCE: Instagram
Only time will tell as to what might unfold between the duo but till now, no comment by Eminem.
The Slim Shady singer got into a much-heated battle with rapper Machine Gun Kelly last year and his album Kamikaze threw shade in several other rappers including.
Don't Miss: Machine Gun Kelly Is A Huge Fan Of Pete Davidson Dating Kate Beckinsale
The war of rap between Em and MGK started when back in 2012, Kelly posted a lewd remark on Eminem's daughter. In the now deleted Tweet, he said, 'OK so I just saw a picture of Eminem's daughter... and I have to say, she is hot as f***, in the most respectful way possible cuz Em is king.'
For MGK's Rap Devil Diss Track, the Recovery hitmaker released Kill Shot which marked the end of their feud. Previously, Eminem had released one diss tracks in 2017 titled Not Alike and Rap Devil was the answer by MGK.
-->