Hailey Baldwin Openly Gushes About Her Husband Justin Bieber: I'm So Proud!
Published Fri Apr 19 2019 By Chester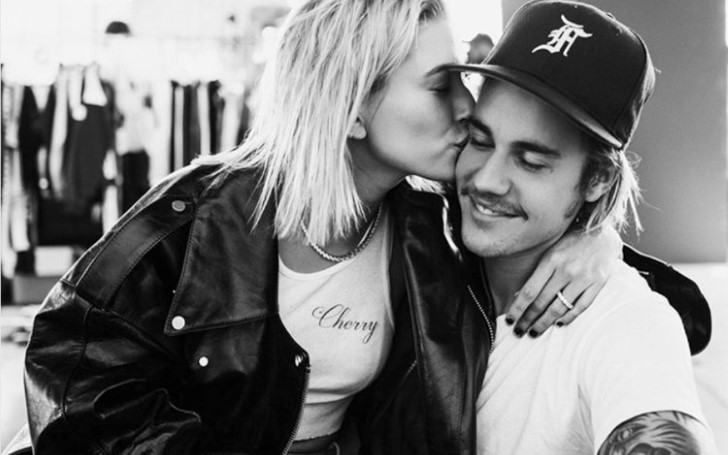 Hailey Baldwin Beiber heartfully expresses her immense love and support for her husband Justin Beiber from a touchy Instagram post.
On Wednesday, media personality Hailey Baldwin Beiber shared a cool and classy photo of her star husband Justin Beiber in her new fancy clean-cut looks on Instagram.
Here's the exclusive post that Hailey shared which left millions of believers 'flattered'.
Hailey, 22, model posted a captivating photo of Justin, 25, along with some beautiful and touching words with expressions which go,
'My love, 😩😍😍 you are an incredible man, you make me a better human being, you make me happier than I've ever been. Wow, what an immense love and bond the two shares.'
Clearly leaving us envious with their deep and affectionate love and support for each other." Ms. Beiber adds 'Insanely proud of who you are and who you're becoming. I love you more every single day.'
You may like: Justin Bieber Makes an Emotional Revelation About His Future
Well, Justin is also no less expressing her love to Hailey as he did a week ago on Monday, April 9. The 'Baby' singer wrote a beautiful and touchy poem with a tempting photo of his stunning wife.
The Grammy-winning artist Justin posted the photo along with a beautiful composition which goes,
'Sunlight falls into the Abyss
Just like I fall into your lips
Waves crash onto the shore
My love for you grows more and more
Sound of the crickets a true meditation
I think about you, Gods greatest creation.
As I fall into this blissful state
I ponder on how you're my one true SOULMATE
It's getting dark too dark to see
A chilling breeze embraces me
The smell of chamomile fresh from the garden
My life is a movie that both of us star in.
Speaking of stars I'm starting to see some
They light up the sky, reminds me of my freedom
How big and how vast our world is around us
So grateful for god we were lost but he found us
So i write the poem with him always in mind
Things all around us Just get better with time. I fall more in love with you every day! You have walked hand and hand with me as I continue to get my emotions, mind, body, and soul intact! You have given me so much strength, support, encouragement, and joy. I just wanted to publicly honor you, and remind you that the best is yet to come! Have a great shoot today my love!
Well, the beautiful piece of expression was definitely moving and fascinating. We haven't seen the Canadian singer more happy and satisfied since his previous relationship with Selena Gomez.
The two besides being a lover are also 'partner in crimes' as recently on April 1st the two naughty lovebirds bamboozled millions of their fans and followers with fake pregnancy news.
Check out: Hailey Baldwin Reveals About Her New Married Life With Justin Bieber
Well, marking at Justin words it definitely results that he is happy and in a blissful relationship with his soulmate Hailey. We wish nothing but the best for two.
-->