Justin Bieber Lashes Out At Fan Over Inconsiderate Comments About Selena Gomez and Hailey Baldwin
Published Wed Mar 27 2019 By Jessica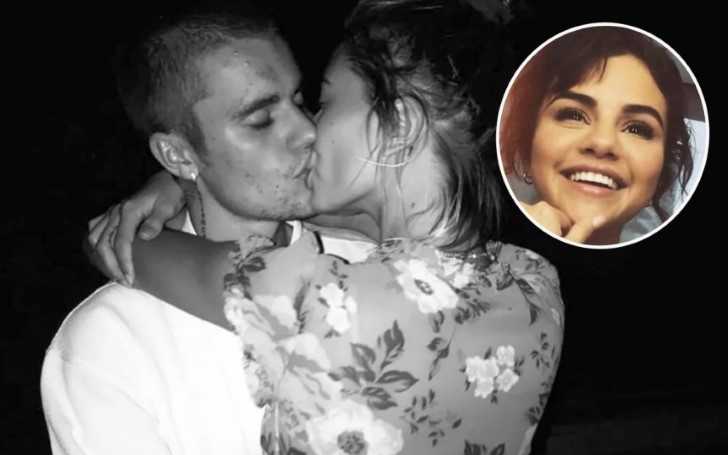 "She (Selena Gomez) will always hold a place in my heart, but I am head over heels in love with my wife," says Justin Bieber to a fan who claimed the singer does not love Baldwin.
Sorry to all the Beliebers and everyone in general who still rooted for Justin Bieber and his romance with now-former girlfriend Selena Gomez. Their love story and relationship was nothing but a dream that everyone especially your teenage hearts wished for. But its all a history now, everything that once seemed a fairytale is now all in the past. The two have moved on and in fact, they are completely doing fine without being in each other lives anymore.
However, on the contrary, not every fan seemed to comprehend this. Even after the pair broke up, dated different people, and for Justin who is now a married man to his beautiful bride Hailey Baldwin Bieber, some people still couldn't wake up from the hallucination and accept the reality for what it is. And oh, the never-ending remarks, criticisms, and hatred both Hailey and Justin received over their marriage since day one. Absolutely horrifying.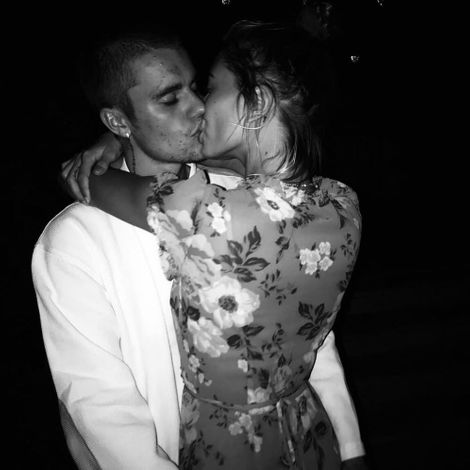 Hailey Baldwin and Justin Bieber share an intimate kiss.
SOURCE: Justin Bieber Instagram
As a matter of fact, some fans have taken their inconsiderate claims on his relationship with Hailey to the point that Bieber recently couldn't take past his tolerance and consequently, he lashed out at the fan.
Don't miss: Khloe Kardashian Faces Backlash After Writing 'Insensitive' Tweet To Fan
Justin has had enough.
Scroll below to find out what Bieb had to say to this fan under the username of 'Jaileyisajoke' who claimed on Instagram that the 25 years old singer 'does not love Hailey' and that he only married her to get back to Gomez.
In addition, the fan made the comment under the latest image of Hailey that Justin posted on the photo-sharing platform. In his words, the heated singer began writing by addressing the fan as an 'immature' and a 'mean spirited' person:
"ur immature the fact that you have an account dedicated to dissing my wife and I is absolutely absurd why would I dedicate my whole life to someone in marriage to get back and my ex, anyone who believes this is mean spirited or 10 years old or younger because a logical person doesn't talk or think this way u should be ashamed of yourself really."
The 'What Do You mean' hitmaker then proceeded on mentioning Selena who he claims that he still loves her.
Justin added:
"I absolutely loved Selena she will always hold a place in my heart, but I am head over heals in love with my wife and she is absolutely the BEST THING that has happened to me period. The fact that you want to spend your day dedicating yourself to hate says a lot about you, and if this was some sick ploy to get my attention U to get are wrong on so many levels I've seen multiple people say things like this and will never respond again to a message like this because I don't like to even give it my energy but this is a reply to all the immature sick people who send Hailey hurtful messages like 'he always goes back to Selena' or 'Selena is better for him' YOU HAVE NO IDEA MY LIFE AND WHAts good for me!!"
The singer then concluded his rant saying: "Hailey is my Bride period and if you don't like that or support that that means you don't support me and if you don't support me your [sic] not a fan nor a good person. If you were raised right your parents would have said if you don't have something nice to say don't say anything."
Bieber also took to his Instagram story to share a screenshot version of the message to tell his fans to repost the comment everywhere to help end the criticism the singer and his wife receives.
SOURCE: Justin Bieber Instagram
Meanwhile, the newlywed singer who is on medication to battle his mental illness made an announcement that he is taking a break from music to focus on his personal issue making a revelation that he was unhappy performing at his last music tour.
However, the good news is that the young artist promised his fans by leaving a positive message on the note, writing that will make a comeback with a 'kick-ass album' asap.
See: Hailey Baldwin Stresses The Importance of Mental Health After Justin Bieber Asked For Prayers
Justin toured for most of his life from his early teenage phase, since the time he started his career as a musician.
-->