Hailey Baldwin Stresses The Importance of Mental Health After Justin Bieber Asked For Prayers
Published Thu Mar 21 2019 By Jessica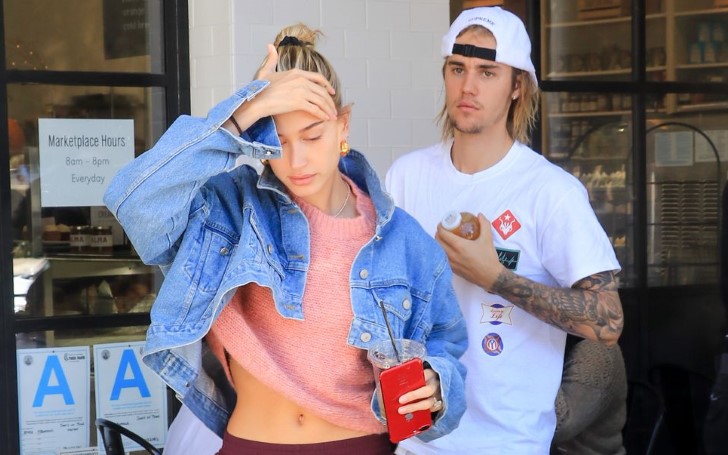 Mental health comes as a top priority for the young model Hailey Baldwin Bieber.
Recently after her husband, Justin Bieber asked his fans for prayers for his ongoing battle with his mental illness, Hailey Baldwin Bieber reveals that she stresses the importance of mental health as her top priority.
In her recent interview with Hollywood news site, People on Tuesday, the 22 years old model reveals she always makes sure her mental health is always taken care of.
You Might Like: 10 Celebs You Won't Believe Have Mental Health Disorders
The newly married celebrity opened up about making extra and special efforts to make her inner self feel great as much as she does to make her outer self feel great.
SOURCE: Page Six
According to Baldwin, self-care can take in many forms. For instance, it can be in the forms of always staying hydrated, eating right, and even working out. "It's really good for your mentality. I think your mental health should be no. 1, and it falls to the side a lot," she adds.
You may also like: Kevin Smith Claims Tom Cruise As Wolverine Would Make $1 Billion
The model also didn't mind to share a bit of her self care routine that helps in keeping her mental health sane and fresh. Well, Hailey likes going to the beach regularly to relax because apparently spending some of her free time at the beach is what makes her feel happy and lively.
In her words, Baldwin says:
"The sound of the ocean, being in the sun — there are so many things that are healthy about the beach to me."
Hailey also expressed her thoughts on the global attention mental health has received over the years and how she is notified on the people suffering from it including her husband.
Don't miss: Must Watch? The Legend Of Cocaine Island Is Coming To Netflix
As much as the model knows the concern regarding mental health has improved, Baldwin also believes precautions on what's best for your health shall be only adopted.
Moving towards her husband, Bieber recently shared an image alongside his manager Scooter Braun and rapper Kanye West about his ongoing struggle with mental illness. He updated his fans that he is receiving his treatment to battle it.
His full statement on Instagram read:
"Been struggling a lot. Just feeling super disconnected and weird.. I always bounce back so I'm not worried just wanted to reach out and ask for your guys to pray for me. God is faithful and ur prayers really work thanks .. the most human season I've ever been in facing my stuff head on.."
Bieber's post comes shortly after we reported last month that the 25 years old singer was seeking depression to keep himself on track and focus on his career. On the bright sight, the 'Baby' singer appears to be doing fine and getting better.
Also see: Miley Cyrus Delivered a Tearful Emotional Tribute at The Voice Contestant Janice Freeman's Memorial Service
A close source to the couple reveals "He wants to be in a great place for his own and Hailey's sake." As a matter of fact, Justin's current goal remains to be in a great place his wife and himself.
-->