Justin Bieber Reveals He's 'Been Struggling a Lot' on Instagram
Published Mon Mar 11 2019 By Andrew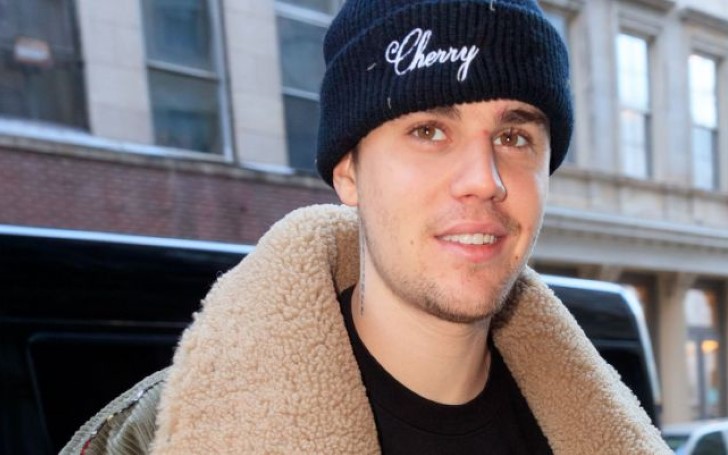 Justin Bieber took to Instagram to reveal that he's struggling a lot.
Earning fame is one thing but keeping up with the downsides of it is a completely different scene. While many suffer in silence, it requires a lot of guts to be real about the hardships.
Justin Bieber is owning up to his struggles as of late. Through an emotional Instagram post, the 25-year-old pop heartthrob confessed of being in 'the most human season I've ever been in,' also committing to face his challenges "head on."
Although the Sorry singer remained mysterious about what challenges he's facing, he did urge his 105 million followers to keep him in their prayers stating God is faithful and the prayers of the fans really work wonders.
Moreover, Bieber opened up about a darker time in his life during an interview with Vogue the former month. In fact, he admitted that he got "really depressed" while he was touring for his album Purpose back in 2017.
Also read: Hailey and Justin Bieber Reveal They Were CELIBATE Until They Tied The Knot and Admit Marriage is 'Always Going To Be Hard' in Intimate Vogue Spread
During the Interview the singer shared,
"I haven't talked about this, and I'm still processing so much stuff that I haven't talked about, I was lonely. I needed some time."
He added,
"I found myself doing things that I was so ashamed of, being super-promiscuous and stuff, and I think I used Xanax because I was so ashamed, My mom always said to treat women with respect. For me that was always in my head while I was doing it, so I could never enjoy it. Drugs put a screen between me and what I was doing."
Bieber continued addressing his struggles saying,
"It got pretty dark, I think there were times when my security was coming in late at night to check my pulse and see if I was still breathing."
A source confirmed to PEOPLE that Bieber's see-through message about his encounter with depression comes as a "big step" for the star. In addition, reports confirmed that Justin has been receiving treatment for depression, back in February.
Don't miss: Hailey Baldwin and Justin Bieber Secretly Tied The Knot But Reportedly Postponed Their Religious Wedding Ceremony
The source shared to the outlet,
"The whole point of counseling and therapy is to get to the bottom of why you feel the way you feel. Once you reach the truth about yourself, you tell other people the truth," the source said. "This was Justin being authentic and telling people his truth. So that Instagram post was an important part of his recovery."
The source continued,
"It was a big step for him to do that. He was a little nervous about being public, but he also knows that his road to improvement comes with this level of honesty. He decided that now was time to address things, and to let everyone know what's going on."
With Justin spreading the messages of struggle and deciding to undergo treatment, a source close to the singer confirmed that he is actually "feeling very positive".
The source said,
"Everyone is optimistic that this will help him figure out his next chapter,"
Additionally, things seem to be taking a brighter toll on the singer when he approached the age of 25 on March 1. In fact, Bieber seems to be in a really good place, a source maintained.
The insider told the outlet,
"He's got all the money he will ever need, and he's starting to really center himself and focus on his future."
They added,
"Therapy has helped empower him: he's focusing on the positives, not the negatives. He knows that he's beginning a new life."
The singer is supported in these tough times by his 22-year-old wife Hailey Baldwin whom he secretly married last fall.
-->