Hailey and Justin Bieber Reveal They Were CELIBATE Until They Tied The Knot and Admit Marriage is 'Always Going To Be Hard' in Intimate Vogue Spread
Published Thu Feb 07 2019 By Sarah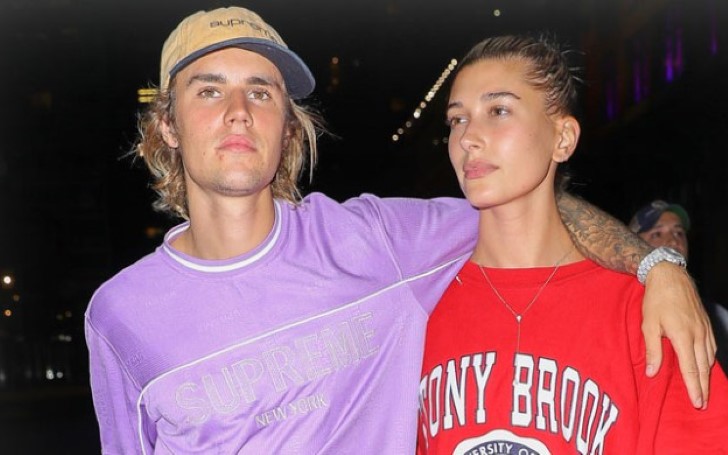 Hailey Baldwin and Justin Bieber made their Vogue cover debut as husband and wife.
During the intimate photo shoot for Vogue, the couple revealed they abstained from having physical relation until they were man and wife.
As per Justin Bieber and Hailey Baldwin, celibacy was one of the best decisions they ever made but admitted that marriage was "always going to be hard."
Two years ago, the singing sensation, Bieber told in an interview that his religious beliefs led him to restrain from being intimate with Hailey even after Bieber previously told about his "legitimate problem with sex."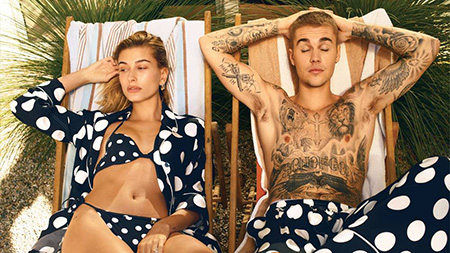 Justin Bieber & Hailey Baldwin on Vogue photoshoot,
SOURCE: Evening Standard
In June 2018, the pop star revealed that he had been celibate already for a year. He explained it as,
"God doesn't ask us not to have sex for him because he wants rules and stuff. He's like, I'm trying to protect you from hurt and pain."

"I think sex can cause a lot of pain. Sometimes people have sex because they don't feel good enough. Because they lack self-worth. Women do that, and guys do that."

"I wanted to rededicate myself to God in that way because I really felt it was better for the condition of my soul. And I believe that God blessed me with Hailey as a result. There are perks. You get rewarded for good behavior."
The star also admitted that the reason for getting married so quickly was him wanting to have sex but is not all of it.
He told,
"When I saw her last June, I just forgot how much I loved her and how much I missed her and how much of a positive impact she made on my life."

"I was like, 'Holy cow, this is what I've been looking for'."
Moreover, Justin considers himself as a religious person but also admits that his opinions might be confusing to some people.
-->