The Reason Justin Bieber is Reportedly Seeking Treatment for Depression
Published Wed Feb 13 2019 By Jessica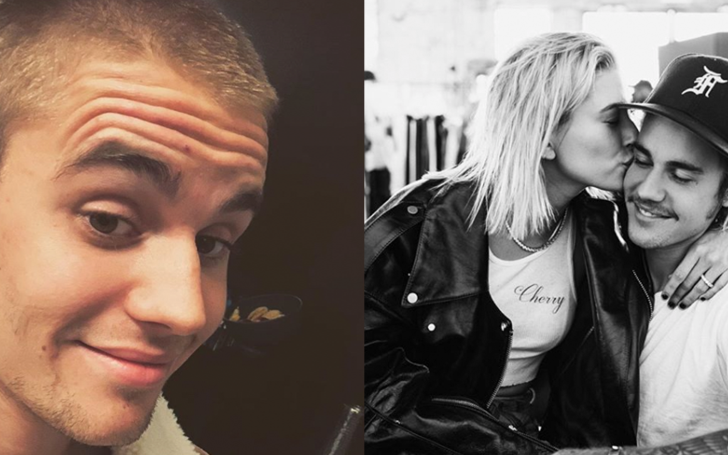 Pop star Justin Drew Bieber reportedly seeking treatment for his depression.
Merely a few days since the newlywed Hollywood couple shared some intimate parts of their marriage and relationship to Vogue, it appears that singer Justin Bieber is seeking depression treatment to get himself on the track.
Some close sources to the 24 years old pop star claimed to celebrity lifestyle magazine, People that Bieber currently feels mentally down and tired.
The 'Baby' hitmaker tied the knot to now-wife Hailey (Baldwin) Bieber in a private ceremony last September in New York.
Justin Bieber seeking treatment for depression
SOURCE: Complex
The insider claims that his married life with Hailey relates nothing with his mental health.
Stating that the young singer is happy to be married, the source said:
"It's just something else that he struggles with mentally.

"He has good help around him and is receiving some treatment. He seems confident he will feel better soon."
The Canadian recording artist previously admitted in the past about the struggles he faced with being in the public eye from a young age.
You may also like: Justin Bieber Cozies Up To Fans In New Jersey After He & Hailey Push Back Their Wedding
The start of his professional life at an early age from just 13 and his fame, stardom, and public pressures can be related to his mental health.
Bieber also further claimed the singer struggles with trusting people, even his wife Baldwin, who he has known since many years ago.
He told:
"I've struggled with the feeling that people are using me or aren't really there for me, and that writers are looking to get something out of me and then use it against me."
In their recent Vogue interview, Justin claimed he 'broke his celibacy' after encountering issues with sex.
See more: Hailey Baldwin Changed her Instagram Name Hailey Bieber After Marriage With Justin Bieber
And now, the recording artist seems to be still recovering from those issues including some of his troubled years when he used alcohol and Xanax because he felt ashamed of doing certain things.
Bieber stated:
"I didn't really have a chance to find who I was apart from what I did. I just needed some time to evaluate myself: who I am, what I want out of my life, my relationships, who I want to be - stuff that when you're so immersed in the music business you kind of lose sight of."
Both Bieber and his wife Hailey skipped the 2019 Grammy Awards on Sunday – saying the Grammy's does not represent relevancy, especially when it comes to young and new artists.
In other news: Selena Gomez Hit The Beach for BFF Courtney Barry's Bachelorette Weekend
Justin further mentioned he will be staying away from Award shows until his next album is finished.
-->