Hailey Baldwin Reveals About Her New Married Life With Justin Bieber
Published Thu Feb 07 2019 By Jessica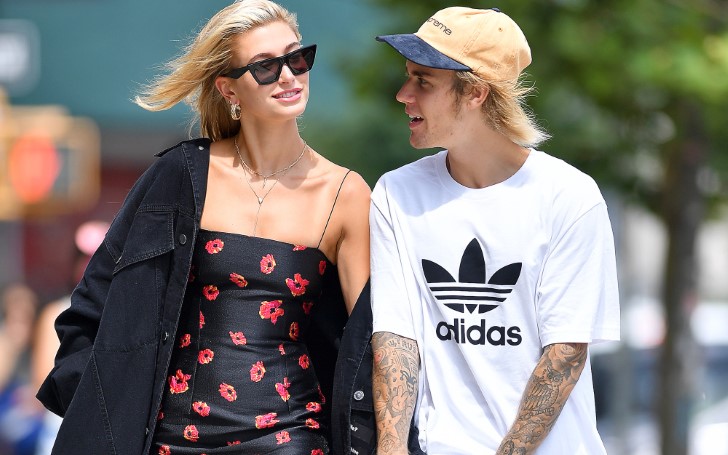 Hailey Baldwin and her husband Justin Bieber waited till their marriage to have sex.
The love story of the newly married couple Hailey Baldwin and Justin Bieber is one of a kind.
From their childhood friendship turning to a teen fling to being engaged after going through a few breakups to then actually getting married last September, the young couple definitely shares some cinematic love story.
Hailey, who is one of the celebrities who added their husband last name as soon as they tied the knot beside Bollywood actress Priyanka Chopra Jonas, (who recently revealed an interesting but a relevant reason why she changed her last name) talked about her married life with Justin Bieber to Vogue.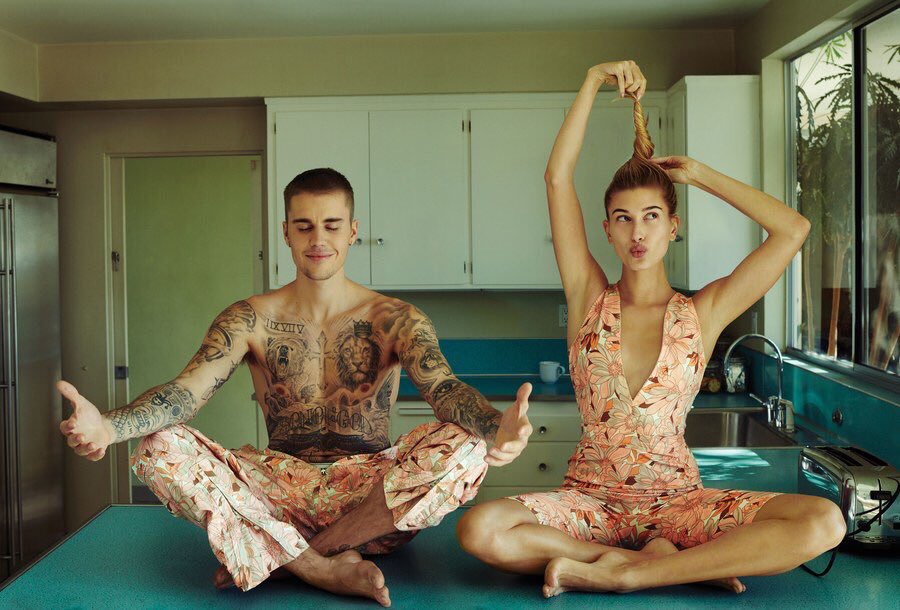 Hailey and Justin Bieber for Vogue.

SOURCE: Vogue
Both Hailey, 22 and Justin, 24 who married last year in Manhattan courthouse currently appears on the cover page of celebrity magazine Vogue.
You may also like: Nicki Minaj Shows Some Love to Ariana Grande in Her New Song "Bust Down Barbiana"
In their first official interview as a married couple to Vogue writer Rob Haskell, they got real and spilled some tea on their relationship, as Hailey tells,
"The thing is, marriage is very hard. That is the sentence you should lead with. It's really effing hard."
Especially, not that easy when everyone on the internet still crucifies her for marrying this young. Then, it was when the model decided to pray after receiving no appreciation of her marriage.
Mrs. Bieber told Haskell:
"I prayed to feel peace about the decision, and that's where I landed. I love him very much. I have loved him for a long time."
Furthermore, the couple still faces issues related to the matter from their first breakup that happened two years ago. As a matter of fact, the pair still seeks therapy to heal their relationship.
Also see: Kim and Kourtney Kardashian Display Extreme Cleavage At amfAR Gala in New York
Hailey begins to tell:
"Negative things happened that we still need to talk about and work through. Fizzled would not be the right word—it was more like a very dramatic excommunication. There was a period where if I walked into a room, he would walk out."
The biggest revelation comes to the part as they shed lights on why the pair, still in their early 20s rushed to get married only in less than four months of dating is cuz, well, Justin couldn't wait forever to have sex.
When the couple started to date again back in June two years back, Bieber had recently only overcome his drug addiction. But, the pop singer still faced his demons which happened to be sex craves and that he possessed 'a legitimate problem with sex'.
Don't miss: Kim Kardashian and Kanye West are on the Hunt for New Digs in Miami
Nonetheless, Bieber came over his sex covets too. Justin who constantly shares about his faith in God then preferred sobriety by being closer to God.
"He doesn't ask us not to have sex for him because he wants rules and stuff. He's like, I'm trying to protect you from hurt and pain. I think sex can cause a lot of pain."

"Sometimes people have sex because they don't feel good enough. Because they lack self-worth."
Bieber recently spotted in New Jersey where he cozied with fans further describes his belief in sex.
"Women do that, and guys do that. I wanted to rededicate myself to God in that way because I really felt it was better for the condition of my soul. And I believe that God blessed me with Hailey as a result. There are perks. You get rewarded for good behavior."
However, the new husband facing his sex craves is not the only reason Bieb and Hailey married just after one month of being engaged.
Bieber explained:
"When I saw her last June, I just forgot how much I loved her and how much I missed her and how much of a positive impact she made on my life. I was like, Holy cow, this is what I've been looking for.
Speaking more of the love of his life, he continued:
"I need one thing that's certain. And that is my baby boo."
Meanwhile, though the pair admitted that their relationship doesn't always go perfect nor always appears as a magical fantasy, Justin and Hailey want people to know that they come from a literal genuine place where they are learning young, as they commit to building with each other.
In other news: Kylie Jenner Hints She May Be Pregnant with Second Child
The pair also further revealed they do not plan on starting a family any time soon.
-->