Khloe Kardashian Faces Backlash After Writing 'Insensitive' Tweet To Fan
Published Wed Mar 27 2019 By Jessica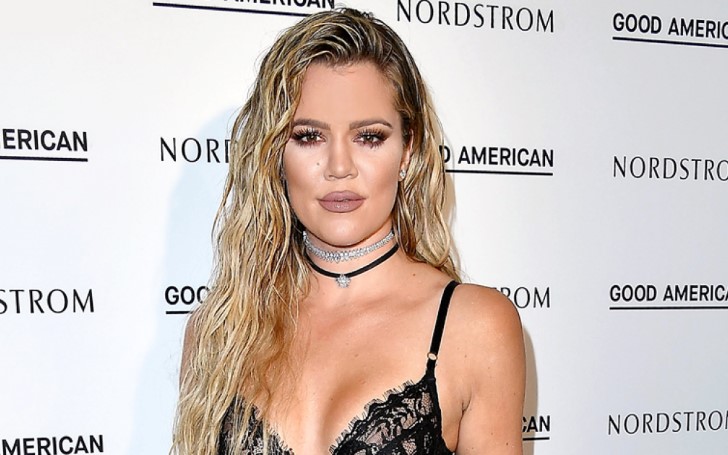 Khloe Kardashian faces backlash on Twitter for her 'insensitive' response to a fan.
On today's episode of 'Keeping Up with the Kardashians,' we learn that Khloe Kardashian can't seem to have good luck from constantly receiving backlashes on Twitter.
The 34 years old star currently under attack on the app after one of her recent tweets is claimed to be 'insensitive' and 'stupid' by certain people.
Just a few days earlier, one of the fans reached out to the reality star on Twitter writing that she worked for twenty hours in order to afford 'Good American' jeans, which range from $159 to $189. Khloe is the co-founder and the designer at 'Good American,' a jeans brand.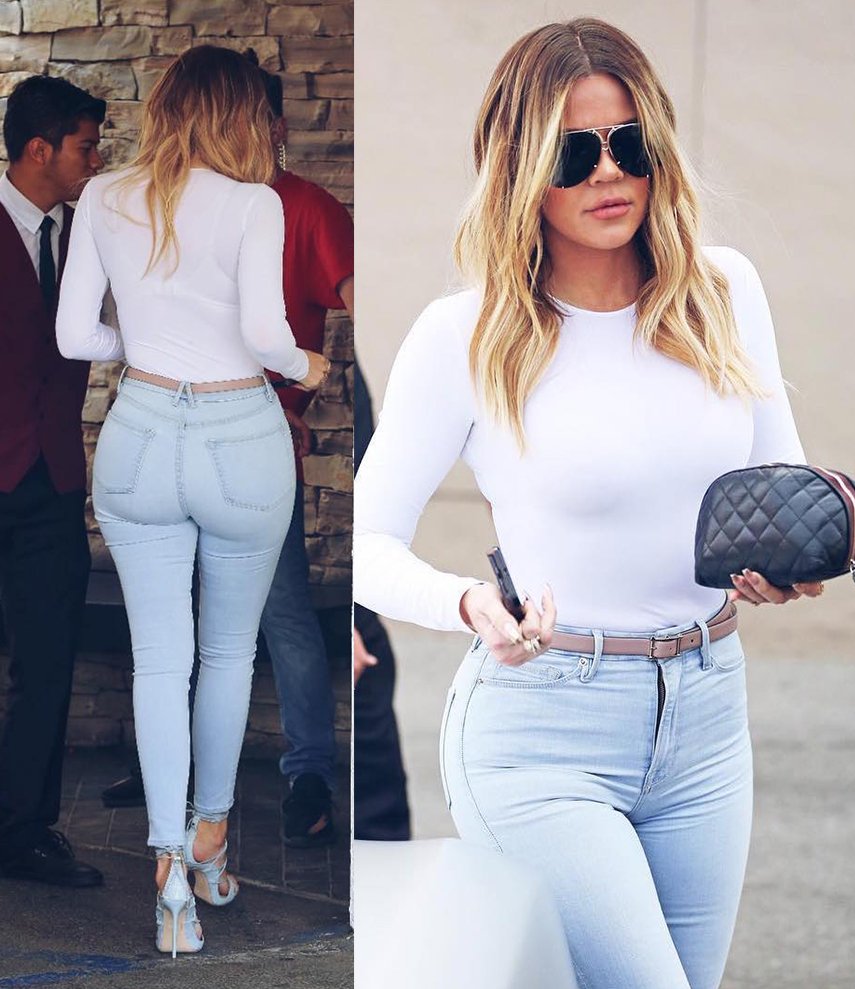 Khloe Kardashian wearing 'Good American' jeans.
SOURCE: Lipstick Alley
Despite sharing the news on the number of hours she worked on to be able to get her hands on the jeans, the fan sweetly expressed her gratitude to Khloe expressing that she was in fact in love with them, further adding: "catch me picking up extra shifts" in her tweet.
You may also like: Time To Reserve Your Seats? Avengers: Endgame Tickets Reportedly Go On Sale April 2nd
Well, what did Khloe reply to the 'Good America' customer? In her most honest words, the mother of one, True Thomspon, said: "Awwwwww this is so cute!!!! I'm so happy you enjoy them".
Soon after Kardashian left her reply, people immediately criticized her. Some even called her 'tone deaf' in a claim that she missed out on realizing the point that her jeans weren't easily available to the fans because of its super expensive price and that she was being ignorant about her fans supporting her business, despite having to work many hours just to be able to wear her jeans since she's filthy rich.
Surely, Khloe didn't mean it like that to come off insensitive towards a fan, but the damage was already done there, as one person in the reply section wrote: "not to sound like a hater but this actually upsets me!! someone had to work a stupid amount of hours to afford ONE pair of jeans. A millionaire thinks it's "cute" that ppl have to calculate & think how many hours they have to work to afford little things."
Likewise, another one's tweet which reached more than 3k likes read: "Khloe I think it's nice she likes your jeans but picking up extra shifts to be able to afford them isn't cute. You should send her a whole box for even wanting to do that."
Read: Geordie Shore Star Chloe Ferry Divides Fans With Incredible Hair Transformation
See the rest of the responses below.
However, there existed some fans who were in the defense of the star. One fan supported Khloe saying: "She didn't have to.. she chose to because those jeans are what she wanted. Khloe thought it was sweet that someone wanted to buy her jeans so badly, they were willing to WORK EXTRA for something they considered a treat for themselves. What's wrong with that? It's no different.."
Read: Kris Humphries Opens Up About About Divorcing Kim Kardashian, 'It Sucked'
Meanwhile, Khloe is yet to respond to the criticisms.
-->