Hailey Baldwin Reveals The Reason She Decided to Take Justin Bieber's Last Name
Published Wed Feb 13 2019 By Tess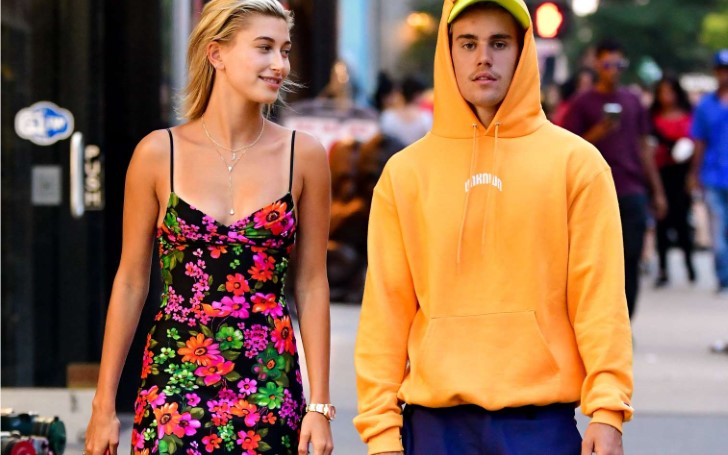 Hailey Baldwin finally unveils the real reason behind adopting Justin Bieber's last name.
Hailey Baldwin Bieber just opened up why she decided to take Justin Bieber's last name.
On November 16, 2018, Hailey officially changed her last name from Baldwin to Bieber on her Instagram account and confirmed her marriage to Justin Bieber.
During her recent interview with Bustle, the model admitted feeling weird in the beginning and will take some time to get used to it.
"First things first, it was weird at the beginning. It took some getting used to, for sure. It's definitely strange, it takes adjusting."
The 22-year-old model further revealed she asked her dad Stephen Baldwin before opting for her husband's surname and leaving behind such a legendary and instantly recognizable name.
"I'm very proud of my family name. I come from a great family with a history in this industry. I remember when I was going to change it, I asked my dad if he was going to be upset "
In return, her father Stephen had the best possible response. He went ahead to admit either Baldwin or Bieber, Hailey will still be loved the same. Additionally, everyone knows she's initially a Baldwin with or without the last name.
"He was like, 'No! I don't care. We love you. All good, everyone still knows you're a Baldwin.' It's true!"
From their childhood friendship turning to a teen fling to being engaged after going through a few breakups to then actually getting married in a secret ceremony on September last year, Hailey Baldwin and Justin Bieber are definitely looking forward to building with each other.
Don't miss: Hailey Baldwin and Justin Bieber Secretly Tied The Knot But Reportedly Postponed Their Religious Wedding Ceremony
Earlier, in July last year, Justin took to Instagram to express his feelings towards Hailey reflecting the place she holds in his life.
In his Instagram post, Justin wrote: "My heart is COMPLETELY and FULLY YOURS and I will ALWAYS put you first! You are the love of my life Hailey Baldwin and I wouldn't want to spend it with anybody else. You make me so much better and we compliment each other so well!!"
Also see: Justin Bieber and Hailey Baldwin Kept It Casual For Business Meeting In Costa Mesa
Likewise, Hailey also feels the same way about her husband. Addressing the criticisms she faced claiming she's too young to be married Hailey said:
"My sister was 24 when she got married, and my parents also got married when they were young, too. I see no reason to wait. When you know it's right, it's right."
Well, if she feels so, there's no reason to question her. What she feels right must be right for her.
-->