Justin Bieber Faces Huge Backlash From Fans After Fake Pregnancy Announcement
Published Tue Apr 02 2019 By Chester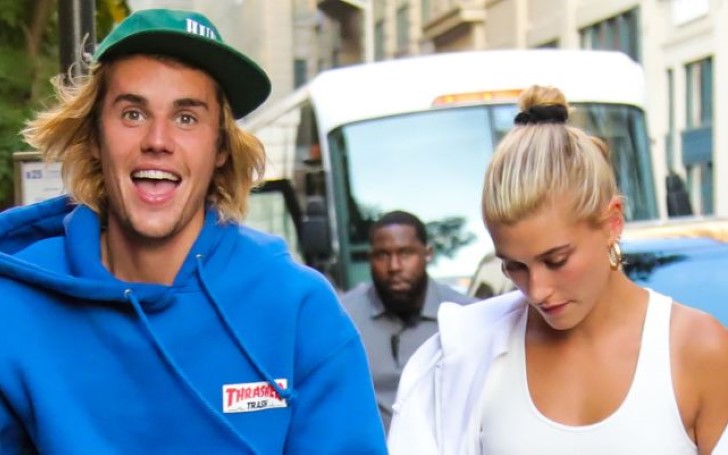 Pop star Justin Bieber faces criticisms from fans soon after the singer made a fake pregnancy announcement on Instagram.
Recently on April's fool day, Canadian singer Justin Bieber fooled millions of his fans and followers by pulling a fake pregnancy announcement with his recently married wife Hailey Bieber.
Initially, the 25-years-old star posted an ultrasound image of a baby without any caption on Instagram. However, fans initially started to comment on it as an 'April 1st prank'.
You may like: Justin Bieber Makes an Emotional Revelation About His Future
The first April's fool post by 'Confident' singer where he shares the X-ray scan of the baby.
View this post on Instagram
Subsequently, after an hour, the 'Baby' singer shared another image of Hailey Bieber getting a maternal checkup surrounded by medical professionals, touching her abdominal area.
Check out: Coldplay's Chris Martin Files For Restraining Order Against Fan
This photo was the one which bamboozled everyone and made them fall in the trick as Justin braced his prank writing: "If U though it was April Fools".
View this post on Instagram
Finally, after a short jest, 'I'll show you' hitmaker unveiled his prank uploading a third meme photo of the dog in an ultrasound image writing: 'Wait omg is that a,,, APRIL FOOLS.'
However, the situation didn't turn as expected, Justin faced the backlash from his own followers and fans. Check out some of the tweets and comments from the audiences.
of course justin bieber will think a pregnancy announcement would be funny on April fools. esp so when 1 in 7 women have had a miscarriage. not to mention those suffering from infertility 🙄

— Amy Brown (@AmyBrown777) April 1, 2019
One user wrote: "you obviously don't know what it's like to lose a child if you think this is just a funny joke", while another added: "Joking about pregnancy is not funny. All those out there that want a baby soo bad and cannot have one. Shame on use both."
Recommended: Justin Bieber Lashes Out At Fan Over Inconsiderate Comments About Selena Gomez and Hailey Baldwin
So guys what do you think about Justin's recent prank? Well, the rumors about Hailey's pregnancy has been going for quite a while now. Who knows maybe Hailey is really pregnant with Justin's Baby and they went for a medical checkup as witnessed above. Stay updated to find more.
-->