Prince Harry Dubbed 'Hollywood Harry' After Allegedly Declining An Invitation To Attend A Memorial Service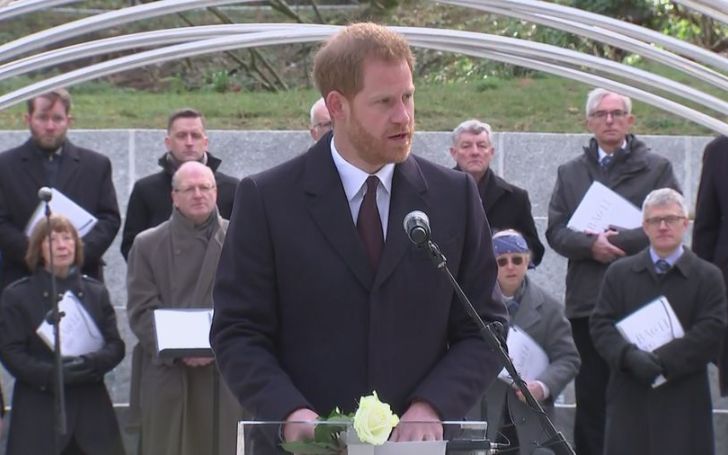 Almost 4,000 people showed up at the memorial service, only to hear Royal Marine Band say, "sadly, Prince Harry was too busy."
Prince Harry was dubbed "Hollywood Harry" after allegedly declining an invitation to attend a memorial service.
Prince Harry was invited as Colonel Chief of the Royal Marines to attend the memorial service to the 11 young marines who were blown by an IRA bomb 30 years ago.
The Duke of Sussex reportedly declined because he was already booked for six months. Almost 4,000 people showed up at the memorial service, Only to hear Royal Marine Band say, "sadly, Prince Harry was too busy."
Also Read: Priyanka Chopra and Nick Jonas Are Married, And Confirmed Their Husband And Wife Status With Photos
It turned out; Prince Harry was at the premiere of 'The Lion King' with his showbiz friends. One person on the internet shared all the details of Memorial service, and Prince Harry declining the invitation on Twitter.
The post received massive attention from the internet with pretty much-mixed reactions, some complaining about the Duke of Sussex while others are supporting him.
One person commented, "I am afraid he is not so popular a guy since he met Miss Meghan Markle. Wish she would conform, but she wants it all on her terms... Shame on her."
Also See: Kensington Palace Confirmed that Prince Harry and Meghan Markle are Moving Out,The Real Reason is Here
"Wow, he couldn't even send a representative? But he'll take the people's money. He was off with his show biz wife. How horrible," another Twitter user wrote.
Another user mentioned a critical point, where he referred Kate Middleton missing the Irish Guards events a few years back, Kate made headlines and was slammed but why Prince Harry boycotting the memorial event wasn't reported?
Another user questioned the post and asked the proof if Prince Harry was invited to the event, asking for the copy of the letter for the evidence.
Recommended: Pregnant Duchess Meghan and Prince Harry will not Attend Priyanka Chopra and Nick Jonas Wedding in India
Meanwhile, another user made a very appropriate point and tried to defend Harry, the user said, " 'The Lion King' premiere was still a work. But funds raised from lion king supports the Invictus games. You know for badly wounded soldiers and their families. So it was a work event. Like his office said he was busy. But if he wasn't married to Meghan, I'm sure she wouldn't say this."
-->