Pregnant Duchess Meghan and Prince Harry will not Attend Priyanka Chopra and Nick Jonas Wedding in India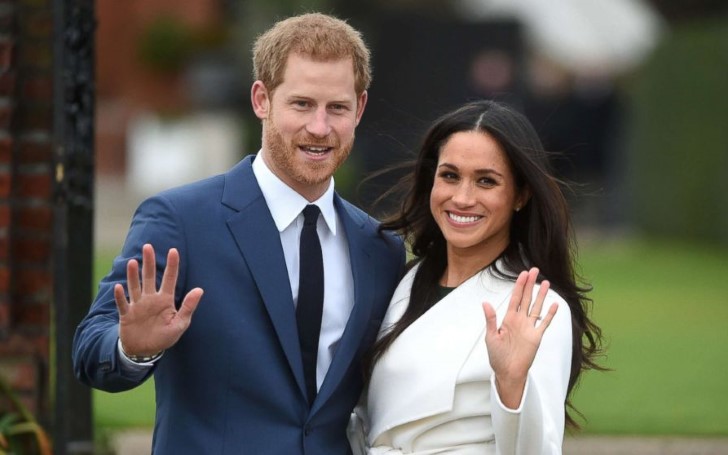 Meghan Markle and Prince Harry are set to be absent during Priyanka Chopra and Nick Jonas wedding in India.
Priyanka Chopra attended the wedding of Duchess Meghan Markle and Prince Harry in May. However, it looks like the newlyweds won't be returning the favor when she marries Nick Jonas later in the week.
As per US Weekly, the Duchess won't be traveling to India because of her pregnancy.
You might like: Priyanka Chopra and Nick Jonas are Getting Cozy in her Home Country
An Insider revealed Meghan does not want to go to Priyanka's wedding now that she is pregnant.
As a matter of fact, the news arrives as the Indian beauty is set to tie the knot with her fiance on Sunday in her birthplace.
Earlier in May, Priyanka was present to witness her friend Meghan Markle walk down the aisle in England as she shared vows with her prince.
You might be interested: Kensington Palace Confirmed that Prince Harry and Meghan Markle are Moving Out, The Real Reason is Here
The duo first met at the Elle Women in Television event in January 2016 and are friends ever since.
During July of the same year, Meghan was quoted as saying "Priyanka is incredible". She added:
"She has become a very good friend. Elle Magazine in the US organized a dinner that celebrates Women in TV and we met each other that evening – she really likes to keep Suits."
The former actress continued:
"Do you know when you meet someone and you just click? It was just an easy, natural progression. We managed to keep in touch via e-mail and SMS and try to see each other when we are both in the same city."
Meanwhile, the Quantico star gushed over her friend prior to her wedding in May. She said:
"I have known Meghan for three years and I am so happy with the way the world has reacted to her, because as long as I know her, she is today a trustworthy young woman of the world."
Chopra revealed, Meghan is that girl who thinks out of the box. She has always been an activist and always had a strong voice. 'She is an ambitious girl today. I think the world needs strong role models, such as Meghan.'
-->