Kensington Palace Confirmed that Prince Harry and Meghan Markle are Moving Out,The Real Reason is Here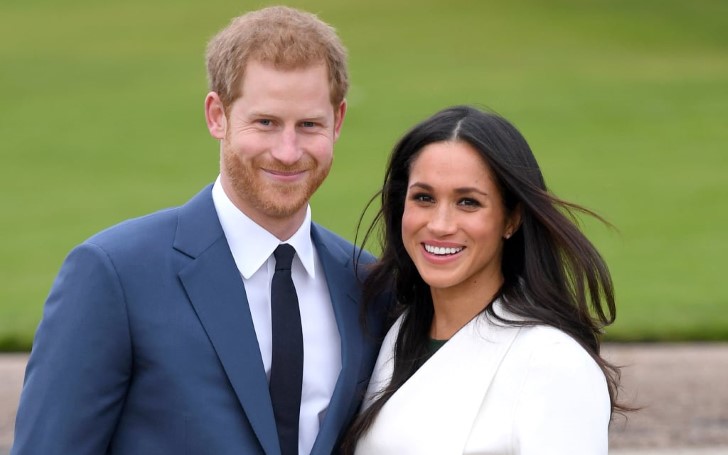 It's been confirmed by Kensington Palace that the Royal Couple Prince Harry and Meghan Markle are moving out.
Prince Harry and Meghan Markle share some exciting news as the Royal Couple decide to move out of Kensington Palace.
Harry and Meghan are expecting their first child in Spring and now it looks like they will be moving out of their two-bedroom home at Kensington Palace to the 10-bedroom Frogmore Cottage at Windsor Castle.
Also See: Kate Middleton and Meghan Markle Both Break The Ridiculous Royal Family Rule
Kensington Palace said in a statement:
"The Duke and Duchess of Sussex will move to Frogmore Cottage on the Windsor Estate early next year as they prepare for the arrival of their first child. The couple has lived at Nottingham Cottage since their engagement last year."
They added:
"Windsor is a very special place for Their Royal Highnesses and they are grateful that their official residence will be on the estate. The Duke and Duchess' official office will continue to be based at Kensington Palace."
Earlier, the Duke and Duchess of Sussex were rumored to move into the 22-room apartment on Kensington Palace grounds. This is located next to Prince William and Kate Middleton's residence.
You Might Also Like: Kate Middleton Rumoured To Be Pregnant And Expecting Fourth Child
A source claimed, the decision of relocation wasn't fueled by any fall out in the family, rather influenced by Harry's growing family.
Despite several options, the couple ultimately chose Frogmore shortly after returning home from their royal tour of Australia and the Pacific.
Also Read: Meghan Markle's Most Stylish Moments
As a matter of fact, the pair also has a home in the Cotswolds where they spend most weekends as it serves an occasional escape from London.
Meanwhile, the news of a move comes amid reports the recently married pair were craving to enjoy more freedom. For this, William, Kate, Harry, and Meghan were considering breaking up their joint "court" at Kensington Palace.
-->