Kate Middleton Rumoured To Be Pregnant And Expecting Fourth Child
Published Sun Dec 16 2018 By Jessica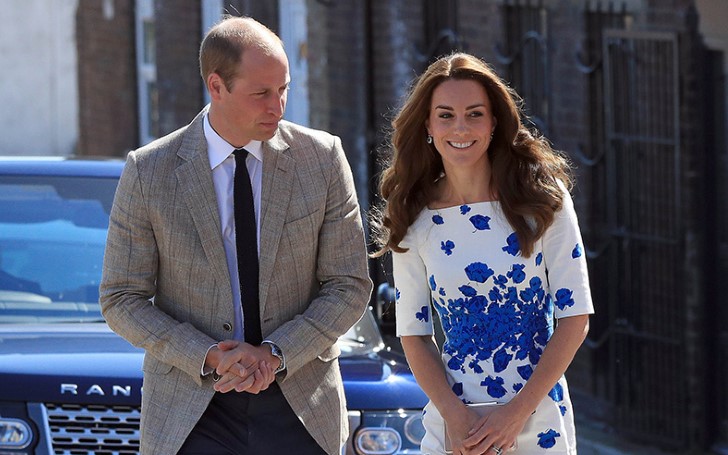 The influential Duchess Kate Middleton is reportedly stated to be pregnant with her fourth child potentially delivering the British Royal family a new member.
Speculations on the rumor of Duchess of Cambridge, Catherine Elizabeth Middleton also known as Kate Middleton's being pregnant with her fourth child has been going on for the last few months. Is there a new royal family on the way?
Only in September, sources were stating that Kate Middleton is pregnant with her fourth child with husband Prince William, the Duke of Cambridge. The Duchess only gave birth to her third child, Prince Louis of Cambridge earlier this year in April. And, she is already reported to be pregnant with baby number 4.
You May Also Like: Meghan Markle's Most Stylish Moments
A source added that Kate has always wanted four children. And her wish regarding completing her family with four is finally coming true. However, another source revealed that Kate doesn't want to go through pregnancy issues again since she was tired of going through morning sickness during her three previous pregnancies.
Also Read: Kendall Jenner Goes Braless and Flashes Her Nipple On The Red Carpet At British Fashion Awards
Nevertheless, as per OK! US, Kate is pregnant. Although, no confirmation news or announcement has been made from the official sources of the royal family.
Consequently, Kate's sister in law, the Duchess of Sussex, Meghan Markle is pregnant at the moment with husband Prince Harry, the Duke of Sussex.
Kate Middleton's first child, Prince George of Cambridge was delivered five years ago in 2013. Likewise, her second child, Princess Charlotte of Cambridge was born on May 5, 2015.
Princess Charlotte is fourth in line for the succession of the British throne. And like we already mentioned, the youngest child of Kate and Prince William was born earlier this year in May.
Earlier, Kate Middleton looked like a Cinderella in the sparkly Jenny Packham Gown for Diplomatic Corps Reception. Meanwhile, as for the pregnancy rumors, no worries, when the official news hit whether Duchess Kate is actually pregnant or not, we will let you know soon. Tune with us.
-->