Kate Middleton Looks Like a Cinderella in The Sparkly Jenny Packham Gown For Diplomatic Corps Reception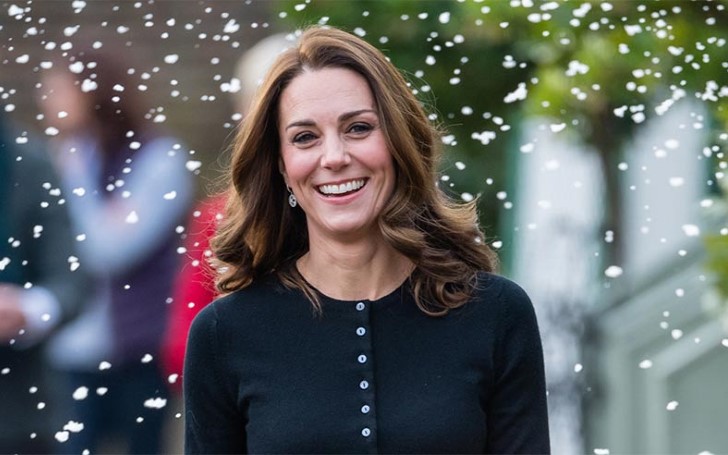 Kate Middleton looks like a Cinderella at Diplomatic Corps Reception in the sparkly gown.
The modern-day royal, Kate Middleton along with Prince William made their appearance at the Diplomatic Corps Reception after hosting a Christmas party for the military families at Kensington Palace.
Kate walked into the event wearing a sparkly Jenny Packham gown. She is looking like a princess from Disney in Love's Knot Tiara, her favorite royal jewel headpiece. The crown includes diamonds and 19 hanging pearls set of gold and silver.
The royal member is resembling a modern-day Cinderella with the sparkly blue gown. The dress featured a draped neckline and sheer cap sleeves. For the sparkles, the designer added clusters of beads. The belt at the waist completed the outfit.
Don't Miss: Meghan Markle and Prince Harry Joined Together For his Annual Christmas Tradition
Kate went for minimal accessories to match her glittery dress. She went for a diamond bracelet and a jeweled box clutch. Her pear-shaped pearl earning went well with the attire. The Royal Family Order pinned to her outfit added the glam.
Also Read: Priyanka Chopra and Nick Jonas Are Married, And Confirmed Their Husband And Wife Status With Photos
Earlier at the Christmas party for the military family, she wore a plaid skirt with bright red, green, and white tartan designed by Emilia Wickstead. She also wore a cardigan by Brora and a buttoned-up blouse.
The look was accessorized with a black high heel boot, a watch, a simple piece of diamond earning and the special ring.
You Might Also Like: Kensington Palace Confirmed that Prince Harry and Meghan Markle are Moving Out, The Real Reason is Here
This is not the first time Kate attended the Diplomatic Reception with a glam look. In the first place, in 2017, she grabbed the attention with her sequined white dress and the headpiece.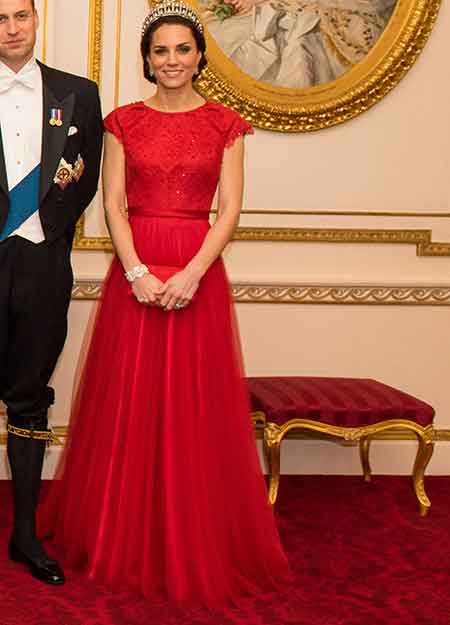 CAPTION: Kate Middleton at 2016 Diplomatic Reception.
SOURCE: Hollywood Life
In 2016, the royal member also wore the crown at the Diplomatic Reception paired with a bright red Jenny Packham gown and the diamond earring.
-->