BBC Releases The first Trailer For Peaky Blinders Series Five
Published Fri Aug 02 2019 By Sea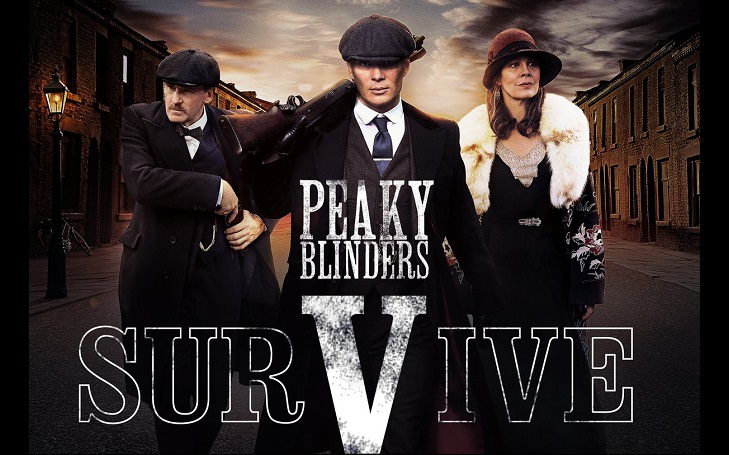 Fans are given a sneak-peak into the Series Five of BBC's Peaky Blinders as Cillian Murphy comes back as Tommy Shelby.
Since BBC released the first trailer for it's 'Peaky Blinders' Series Five on Tuesday, July 30, fans and critics alike are appreciating the return of the cast in the premiere in July. It is one of the most anticipated TV events of 2019 as it moves from the success of BBC Two to BBC One.
There already are a lot of clues as to what we can expect in the fifth series of the show. The first little footage for this season dropped earlier this year, and photos from the cast on set did as well. That gave something to start speculations, and the trailer shows Cillian Murphy as Tommy Shelby facing a brand new threat.
Watch: Peaky Blinders Series 5 Trailer
The series is staged on the start of the Great Depression in Europe and the rise of politician Oswald Mosley, the leader of the British Union of Fascists. It takes place in 1929 with Tommy's new political career after being elected the MP for Birmingham South and the defeat of Italian Changretta family in Series Four.
BBC's official Synopsis for Series Five cites,
Series five finds the world thrown into turmoil by the financial crash of 1929. Opportunity and misfortune are everywhere. When Tommy Shelby MP is approached by a charismatic politician with a bold vision for Britain, he realizes that his response will affect not just his family's future but that of the entire nation.
Another 'coming soon' plight in the British series world. The exact date of the start is yet to be confirmed, but the premiere already took place on July 18, and we may not have to wait too long for the series to start.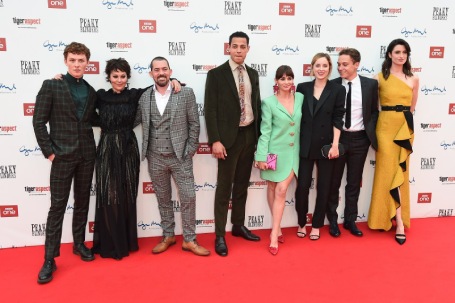 Members of the cast did appear at the premiere though, and Helen McCrory (as Polly Gray) and Sophie Rundle (as Ada Throne) are set to appear as regular members. We can expect to see Paul Anderson, Finn Cole and Aiden Gillen, among others. Emmett J Scanlan, Anya Taylor-Joy and Brian Gleeson join as newcomers to the cast.
The main man Murphy was not present at the premiere though and the newcomer Sam Claflin who plays Oswald Mosley, was not there. Claflin will definitely be in the series though; he did appear in the trailer, and the story cannot begin without the character.
Don't Miss: Louis Theroux Tried Entering Area-51 22 Years Ago
There are explosions, gunshots and a whole lot of carnage in the coming series and fans can't wait to witness the immensity of drama this year. Especially after the series four thrill at the end of the last year's series. This will not be the end of the series though since two more seasons were already confirmed.
-->