Who is Beanie Feldstein Dating in 2021? Learn About Her Relationship Status Here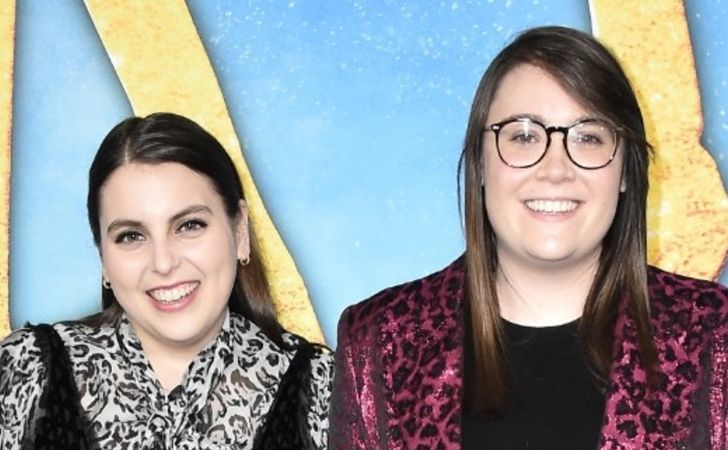 Beanie Feldstein is Deeply in Love: All the Details of Her Love Life Here!
"I didn't think I'd ever be in love," said Beanie Feldstein, during her appearance on the podcast, "Life is Short with Justin Long." And look at the actress today; not only is she smitten in love, but she has been keeping the matter honest with her fans.
The Lady Bird breakout, Elizabeth Greer Feldstein was born on June 24, 1993, in Los Angeles, California. She has starred in Booksmart, What Do We do in Shadows, Neighbors 2: Sorority Rising, and the broadway musical Hello, Dolly. Feldstein is also a singer, but she hasn't taken on the venture professionally yet. Apart from the weight loss news of her that's making headlines lately, below are complete details of Beanie's love life.
Beanie Feldstein on Finding Love!
Beanie Feldstein finally knows the feeling of being in true love. The actress thought she had intimacy issues and didn't really care about romance, but the actress soon discovered she had been dating the wrong gender. Beanie now identifies as queer. She is dating Bonnie Chance Roberts, who is a producer by profession.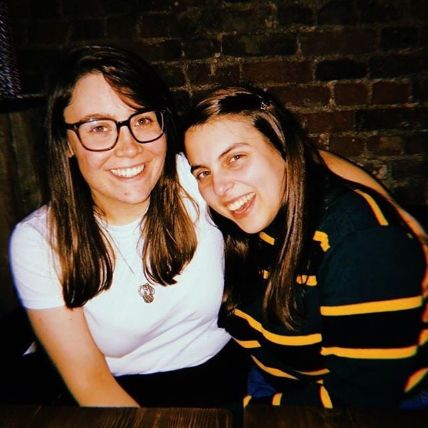 Beanie Feldstein didn't think she'd find love until she met Chance Roberts.
Photo Source: Pop Sugar
Beanie Feldstein's brother, an actor/comedian, Jonah Hill, had nicknamed his sister "Dexter," based on her own titular character because she was so bad in relationships. "I loved, and I have so much love for specifically my boyfriend, during college, but something was missing," Feldstein revealed in the podcast.
Chance Roberts and Beanie met on the set of How to Build a Girl in 2019. The coming-of-age movie had Beanie in the leading role. Roberts worked as a producer for the movie. In her interview with TeenVogue, Beanie said, "Not to sound flippant, but I was in love with her and all of her, and she's a woman, but that's not scaring me."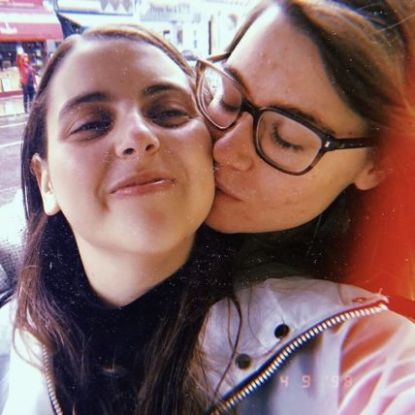 The pair met on the sets of How to Build a Girl in 2019.
Photo source: Pop Sugar
As per The Cut, Roberts was born in Liverpool. She graduated from Birmingham University in 2013. Her first job was assistant to producer Debra Hayward. The pair is adorably gushy and candid about each other. Bonnie commemorated her girlfriend's birthday on Instagram; "How did I get so lucky? Happy Beanie existence day," wrote Roberts.
Beanie Feldstein Made Her Red Carpet Debut With Girlfriend Roberts!
In December 2019, Feldstein and Roberts arrived hand in hand for their red carpet debut. The New York premiere of "Cats" marked their first red carpet appearance as a couple. The duo sported a coordinating animal print garb. They were later seen at the film's afterparty at Tavern on The Green.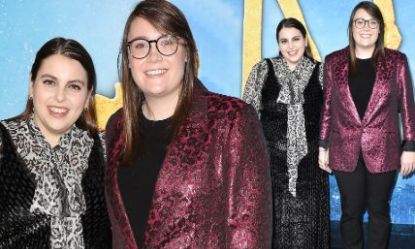 "I'm pretty convinced you're actually made of magic," Feldstein wrote about her girlfriend.
Photo Source: Daily Mail
Fans are loving the couple's honest and outspoken nature. Two years later, and they are still expressing the same love for each other. Feldstein captioned a heartfelt note for Bonnie on her 30th birthday. "I'm pretty convinced you're actually made of magic," read a line in the lengthy caption.
It is not only birthdays and milestones when the couple remembers to post about each other. Their appreciation posts for each other are spontaneous most of the time. Feldstein recently shared a gallery of their latest picture, with the caption, "My Bonnie does not lie over the ocean."
For more information and news on your favorite stars, stay connected to Glamour Fame.
-->