Bebe Rexha Reveals The Secret To Her Bleach Blond Hair And How She Keeps It From Falling Out
Published Mon Jul 29 2019 By Jasmine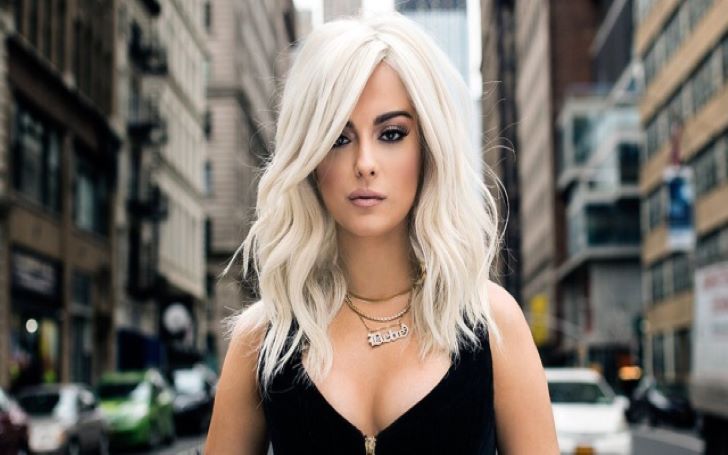 Find out Bebe Rexha's secret to maintain a beautiful blonde hair!
Bebe Rexha is prominent for her heart touching music and her breathtaking looks. Amongst all the other beautiful features of the 29-year-old superstar, her gorgeous blonde hair never fails to stand out. By now, she's acclaimed the look as her signature one. So let's find out the secret behind Bebe's fantastic hair!
Bebe Rexha's platinum blond hair is undoubtedly unique. However, the star revealed that her perfect hair is not god gifted, and she follows a rigorous routine to maintain her golden locks. She even confessed that taking care of it can actually be challenging at times. Her natural hair color is actually a very dark shade of black! The singer wrote in one of her Instagram stories:
My hair is black. Literally dark, dark, dark brown. If you're going to do bleach-blond hair from black, it's going to be really hard to take care of it.
Bebe recently revealed her personal routine of blonde hair maintenance. In the video, she described a few ways she "keeps it from falling off all the way." She said that she tries to refrain and avoid heat-styling her hair as often as she can.
Also Read: Bebe Rexha Shares Screenshot of a Text Sent By Her Father; Claims "My Dad Hates Me"
Rexha even revealed the name of the products she uses. According to Bebe, she looks to two products - the SheaMoisture Coconut and Hibiscus Curl and Shine Masque Packet ($4), and the SheaMoisture Coconut and Hibiscus Curl and Style Milk ($12) - to maintain the blonde color of her hair and to keep them healthy.
Watch: Bebe Rexha Talks Hair Change
Before revealing the name of the products, Bebe made sure that her fans understood that she was not endorsed to or advertising any products. She further said:
"Alright, this is not an ad, this is just something I really do use, I'll basically live in [the brand's] masks . . . I'll be outside with a hat on if I don't have a shoot or a video, I'll literally be in this mask all day long, everyday. Every single day."
The singer further revealed she's trying not to introduce heat to her hair. In order to get her fabulous curls, she uses the Curl and Style Milk. It even prevents her hair from drying up! According to the star:
"It makes your hair curly it look really pretty, also while making it moisturized without drying it out,"
Recommended: Lady Gaga Debuted The Biggest Hair Color Trend of 2019
Check out her go-to products if you want to get the Bebe Rexha-platinum hair!
-->