Ben Affleck and Matt Damon are Working on a New Project together!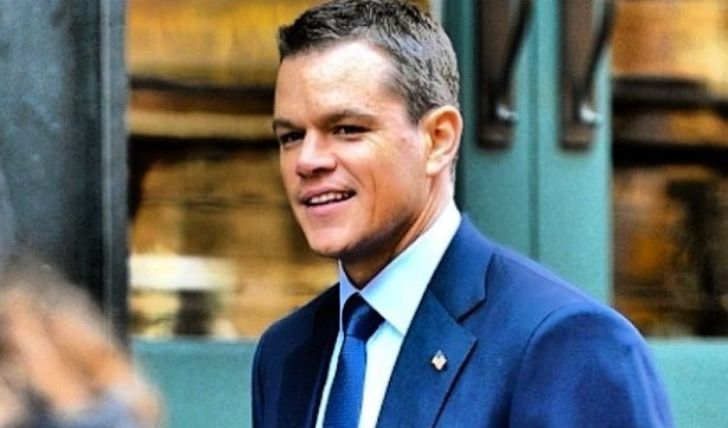 Ben Affleck and Matt Damon are teaming up for a new project: Complete store here!
The oscar-winner duo, Ben Affleck and Matt Damon, are gearing up to team up on yet another project together. Will the project, a feature film, be one more hit on the pair's list of collaborated blockbusters? Only time will tell. Affleck, 49, Matt, 52, will reportedly co-write and produce the upcoming. What we do know about the currently unnamed project is it'll follow a significant era in the sports marketing surrounding Nike's relentless effort to sign Michael Jordan.
The Hollywood Reporter cites the true story feature will soon be sealing a deal with Amazon Studios, Skydance Sports and Mandalay Pictures. Saving Private Ryan actor Damon will be seen portraying sports marketing executive Sonny Vaccaro, while Affleck is said to be set for the role of Nike co-founder Phil Knight. The Entertainment publication surmises the plot as "a story around Nike's longshot effort to sign rising superstar basketball player Michael Jordan to its shoe company in the mid-eighties."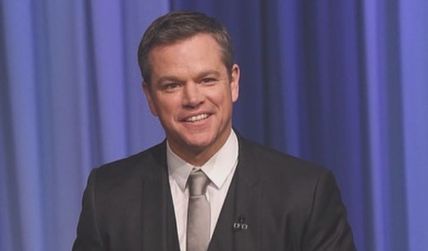 Affleck is set to portray Phil Knight, and Damon will be playing Sonny Vaccaro.
Photo Source: Instagram
Inspired by the 2015 ESPN 30 for 30 documentary titled Sole Man, the movie will follow former sports executive Vaccaro's persevering effort to get Jordan in a partnership that'll forever change the landscape of sports marketing. Though an integral part of the movie, NBA player Jordan will be an obscure figure, lingering above the storyline. The upcoming will be a milestone for Affleck because it'll be the first time directing his longtime pal and partner Damon.
Don't Miss: Cristiano Ronaldo Reveals Death of His Newborn Boy.
Affleck and Damon, who bagged Oscars in the best original screenplay for their 1997 psychological drama Good Will Hunting, last co-starred in The Last Duel, a 2021 historical action drama based on author Eric Jager's book The Last Duel: A True Story of Trial by Combat in Medieval France. Directed by Ridley Scott, the film had Damon in the starring role and Affleck as his co-star.
Affleck and Damon last starred in 'The Last Duel.'
Source: 20th Century Studios
While appearing on The Tonight Show with Jimmy Fallon last year, the Oscars-winning pair looked back on their enduring journey. "We were unemployed, broke guys. It took us forever to write the screenplay. I think we wrote thousands and thousands of pages, Matt said, adding, "We were unemployed, broke guys. It took us forever to write the screenplay. I think we wrote thousands and thousands of pages." The pair's latest collaboration news comes days after Affleck's girlfriend, Jennifer Lopez, revealed the couple's secret engagement.
Stay connected to glamour fame for more.
-->