Who is Ben Roethlisberger's Wife? Inside The Couple's Happy Conjugal Life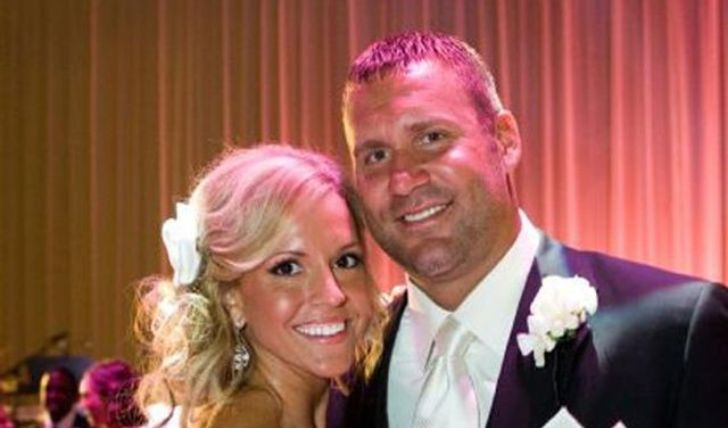 Who is Ben Roethlisberger's Wife, Ashley Harlan? The duo are parents of three!
NFL and sports world has been recounting Ben Roethlisberger's brilliant 18 years long career after he and Pittsburgh Steelers delivered a stunning victory in what will seemingly be Roethlisberger's last game at Heinz Field, against the Cleveland Browns. Born Benjamin Todd Roethlisberger Sr; on March 2, 1982, in Lima, Ohio, he is a graduate of the University of Ohio and is the only player, along with Terry Bradshaw, with the all-time high number in the Steelers franchise.
Despite his high-profile playing career in the league, Roethlisberger's personal life is not without a few stains and suspensions. He was accused of a sexual assault in 2009 and 2010 and was later suspended without pay for six games, in regards to the violation of the NFL's conduct policy. Big Ben scored himself a wife in 2011 and has been in a low-key relationship.
Introducing Ben Roethlisberger's Wife, Ashley Harlan!
Though Roethlisberger married Ashley Harlan, a physician assistant, on July 23, 2011, sources say, they met back in 2005, through a hardcore Roethlisberger's fan. The cupid in disguise of a fan was no other than Harlan's brother Brent Harlan. Insiders at the time reported the duo hit off immediately and started dating shortly.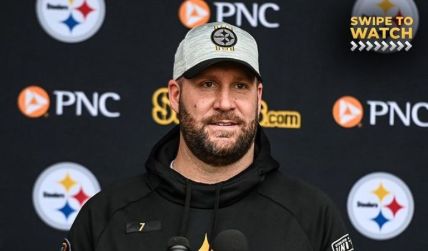 Big Ben met his wife via a fan.
Photo Source: Instagram
Ben and Ashley were reportedly taking things slow and low-key and experienced few up and downs in the period, but as the controversy around the Steelers star player withered out gradually, the couple tied the knots at the Christ Church in Grove Farms, Pennsylvania.
Don't Miss: Are the Miz and Maryse still Married? Detail About their Married Life and Relationship.
Given Roethlisberger's opulence and a renowned status in the league, the wedding, of course, had to be an extravagant affair. The Roethlisberger's wedding was attended by over 500 guests, with the highlist guest being the then-mayor of Pittsburgh. Despite many cryptic nods against Harlan for then-recently accused sexual molester, the couple's wedding was plauded for one feat, if not more; the duo had their guests make charity donations.
Ben and Harlam are doting parents of three.
Photo Source: Facebook
Harlan, 36, is a native of Lawrence County, Pennsylvania. Better known as the wife of Steelers' star player, Harlan, has, however, led a successful life in her own right. She reportedly graduated from St Francis University with a degree in health science. Ashley currently works as a physician in the cardiac surgery department at the UPMC Presbyterian Hospital in Pittsburgh.
Meet Ben Roethlisberger's children!
The Steelers' quarterback shares three children with his wife of 11 years. The couple's first kid, Benjamin Todd Roethlisberger, was born on November 21, 2012. Aged 9, little Ben not only shares his name with his superstar father, but the father-son duo also have something more in common. Ben is reportedly showing great athletic skills at a young age and is personally trained by his father.
Big Ben cites his kids as the reason behind him completing his education in 2012.
Photo source: Facebook
Roethlisberger welcomed his second offspring, Baylee Marie Roethlisberger, on March 19, 2014. Aged 7, Baylee is often spotted cheering on her quarterback father at his games. Ashley birthed the couple's youngest, Bodie Roethlisberger, on May 26, 2016. Roethlisberger has proved himself to be a protective father. In an interview, the quarterback revealed his kids' aren't allowed to play contact football until fifth grade.
Recommended: Who is Jazzy Distefano? Here is the Complete Details About Chris Distefano's Wife.
The father of three shares he let his little ones play flag football, the speedy game of freeze tag, and stuff, and have kept them away from tackle football. The six-time Pro-Bowler says his kids inspired him to finish his degree. Big Ben obtained an undergraduate degree in the field of education in 2012. "How could I tell my children one day how important an education is if I didn't have one?" the quarterback had said at the time.
For more information and news on your favorite stars, stay connected to Glamour fame.
-->