Are the Miz and Maryse still Married? Detail About their Married Life and Relationship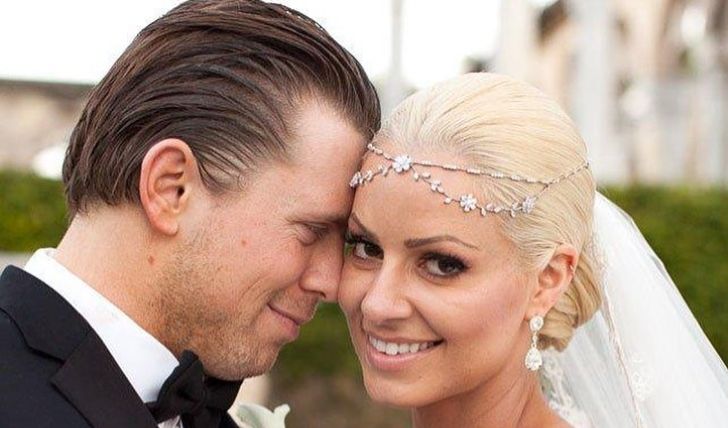 Inside Miz and Maryse's thriving marriage: The WWE couple are doting parents of two!
Maryse Mizanin is better known by her ring name Maryse, and she is currently signed to WWE. Her husband of over seven-year, Michael Gregory Mizanin, known by his ring name The Miz, is also signed to WWE, and the duo's relationship has been as blissful and thriving as it looks onscreen. Miz and Maryse recently renewed their wedding vows; although it wasn't the perfect ceremony, their marriage is still intact.
Maryse, 38, is a professional wrestler, wrestling manager, actress, reality star, and model. Born and raised in Montreal, Quebec, she won Miss Hawaiian Tropic Canada in 2003 and made her way into WWE via Diva Seach. The Miz, 41, is also an actor and media personality, aside from being a renowned wrestler. Miz and Maryse share two daughters.
Inside Miz and Maryse's marriage!
The wrestlers' couple is one of the longest-going and best-known relationships of WWE. The pair met and fell in love during the WWE's 2006 Diva Seach. In a recent post, Miz posted a throwback picture of him and Maryse and captioned, "I fell for you the first time I saw you and have fallen for every day since."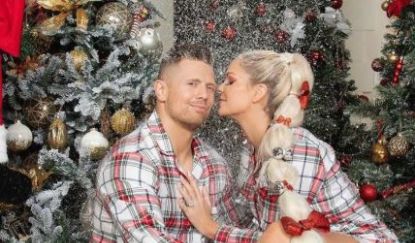 The couple met during WWE's 'Diva Search' in 2006.
Photo Source: Instagram
Miz hosted the 2006 Diva search, where Maryse made it to the top eight. The duo began to connect and eventually date a year after their first meeting. After years of their high-profiled relationship, Maryse announced she was engaged to Miz in 2013. And the proposal couldn't have been any cuter. The Miz reportedly proposed to Maryse in the same room they first met.
Don't Miss: Who is Rupert Grint Married to? Detail About his Relationship.
The couple tied the knots a year later in 2014, in the Bahamas. The star-studded wedding was an extravagant affair. WWE stars like Kelly Kelly, Eve Torres, Dolph Ziggler were present among the 90 guests. The couple's marriage soon translated into their professional life, as Maryse made a comeback in WWE, since being released from her contract in 2014, as her husband's manager.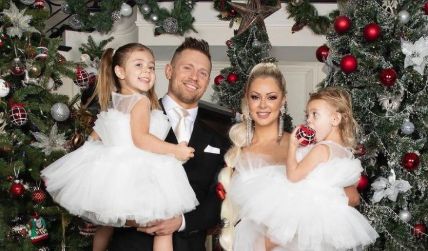 The Miz and Maryse are doting parents of two.
Photo Source: Instagram
Since then, the married couple has been on each other's side for every fight. In March 2018, the WWE pair welcomed their first child, a daughter, Monroe Sky Mizanin, and second, Madison Jade Mizanin, in September 2019. The loving couple recently participated in a romantic vow renewal ceremony, but things didn't turn out as expected.
The Miz and Maryse were drenched in 'brood bath' during their vows renewal ceremony!
The Miz and Maryse had the perfect idea to renew their wedding vows. To commemorate their years of companionship, the two had their vows renewed inside the ring on Monday's episode of RAW. The ceremony was officiated by Eric Bischoff, and everything was seemingly perfect until Bischoff asked if anyone had objections to the two getting remarried, and Edge, real name, Adam Joseph Copelan, entered the scene.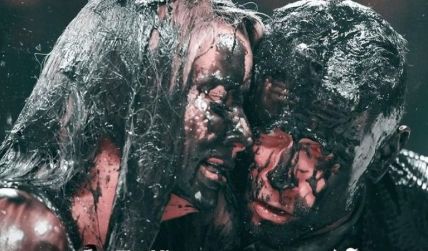 The Miz and Maryse's vows renewal ceremony turns goopy as Edge enters the scene.
Photo Source: Instagram
Edge, known for long-feud with Miz, showered the happy couple in brood blood while playing Brood's music Hit. WWE and fans reacted hilariously to the failed ceremony. WWE tweeter, "first comes love, then comes marriage, then comes a brood bath." Edge is set to face The Miz at the Day 1 PPV this weekend.
Recommended: Who was Tupac Shakur? Who was he Dating Before He Died in 1996?
Sharing a hilarious clip from their vows renewal ceremony, Miz wrote, "When you get knocked down do you stay down or do you get back up and keep fighting?" Despite their goopy ceremony and embarrassment, the couple walked into the new year with the same style and energy. Posting some sexy pictures, Maryse wrote, "I am full with what 2021 offered, the good and the bad, but super excited for 2022 because there is so much more coming for Mike and me."
For more information and news on your favorite stars, stay connected to Glamour fame.
-->