Who is Rupert Grint Married to? Detail About his Relationship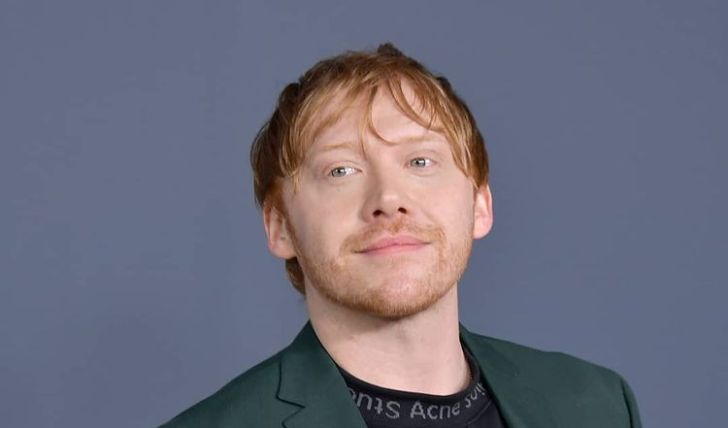 Inside Rupert Grint's relationship history: The actor is a father of one daughter!
For the legion of fervent Harry Potter fans, Rupert Grint is still the hot-headed, sloppy, but much more importantly loyal and funny sidekick in the worldwide famous franchise series, but only that it is the year 2022, and the sluggish teenager we still associate Grint with is all grown up now. Grint is 33 and is a father to a newly-born daughter. Time flies!
Rupert Alexander Lloyd Grint was born on August 24, 1988, in Harlow, Essex. Grint didn't intend to become an actor, but a spontaneous interest in theatre during school turned the shy little kid's face. When Grint got the part of Weasley, he left school straight away. "Things have never been the same since," the actor says. Weasley's relationship with his baby mama,(no wife) actress Georgia Groome, has long remained a half mystery. Uncovered the complete truth ahead.
Rupert Grint's Relationship with Georgia Groome!
Grint has been in a relationship with actress Georgia Groome, best known for her roles in London to Brighton, Angus, Thongs and Perfect Snogging, since 2011, and the duo has successfully kept their relationship low-profile, ambiguous even. Although the detailed timeline of the duo's love story isn't available, Grint and Groome's romance was confirmed only in 2018, when a fan disclosed their long-running relationship on Twitter.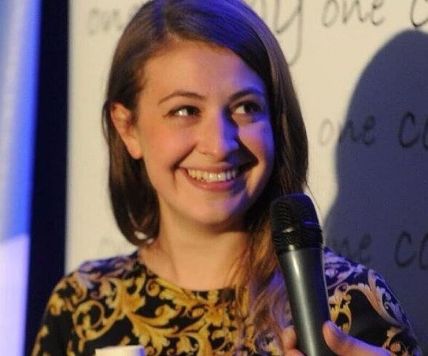 "I was today years old when I found out Georgia from Angus, thongs and perfect snogging has been going out with Ron Weasley since 2011?" the fan tweeted. The couple welcomed a daughter, Wednesday G. Grint, in May 2020 and since have loosened up the boundaries of their perfectly wrapped relationship.
Rupert and Georgia welcomed a daughter in May 2020. Source: Access
The Harry Potter alum gave a rare insight into his relationship with Georgia. "Tt's a very natural thing - we're just best friends," Grint told Glamour in an exclusive interview. He further adds, "We're kind of the same person; we think the same way." Grint recently sparked dating rumors with singer Lily Allen; they were briefly linked in 2008. Grint and Allen were enjoying a meal in North London, but sources have so far denied the speculation.
Grint's girlfriend and baby mama is a native of Nottingham, Nottinghamshire. She made her acting debut in the film A Fish Out of Water. Like her famous beau, Georgia landed her breakthrough role as a child in the independent film London to Brighton.
Rupert Grint shares the first picture of his daughter!
Fans could sense Grint's joy when he joined Instagram to debut his newborn. "Hey Instagram, only 10 years late, but here I am. Grint on the Gram," the actor wrote, alongside a sweet snap of holding his daughter. His caption further read, "Here to introduce you all to Wednesday G. Grint. Stay safe, Rupert." The actor has since gained substantial followers on the platform. Rupert's followers stand at a striking 4.5 million as of this writing.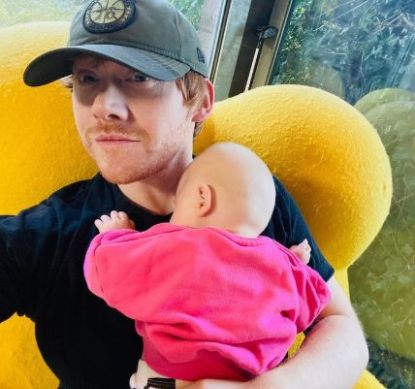 "Rupert Grint and Georgia Groome are delighted to confirm the birth of their baby girl; we would please ask that you respect their privacy at this very special time," publicist Clair Dobbs had said in a statement at the time of Grint's daughter's birth. Grint, also known for roles in Driving Lesson, Cherrybomb, and Wild Target, last starred in the Apple TV+ horror series Servant.
During the promotion event of the Apple TV+series, Grint who shares a $50 Million net worth, gave fans a rare insight into his experience as a father. "It was something I never really had much of an idea of, that kind of love. It's a very different love," Grint said. The actor described the initial feelings as strange. He revealed the production of Servant was done in two halves due to the pandemic, and in the second half, he was a father.
For more information and news on your favorite stars, stay connected to Glamour fame.
-->